Task Manager is a Windows utility that helps to monitor and optimize your computer performance. It provides information like CPU, memory, disk, and network usage about the programs and services running on your computer and enables you to check which programs are using the most resources or causing issues.  It also offers an End Task choice for these running applications.
In cases like the computer gets stuck and needs to stop an application, or an online activity runs relatively slowly than usual and needs to check which parts take up the most network speed, you may need to check Task Manager and see if apps are taking huge resources and need to stop them. 
There are various ways to open Task Manager in Windows 10/11, and you can choose from them according to specific situations or habits. In this post, we'll show some simple ones. 
How to open Task Manager on Windows 10 and Windows 11
Method 1, Open Task Manager directly from the Taskbar (Can't apply to Windows 11)
Right-click the Taskbar and choose Task Manager.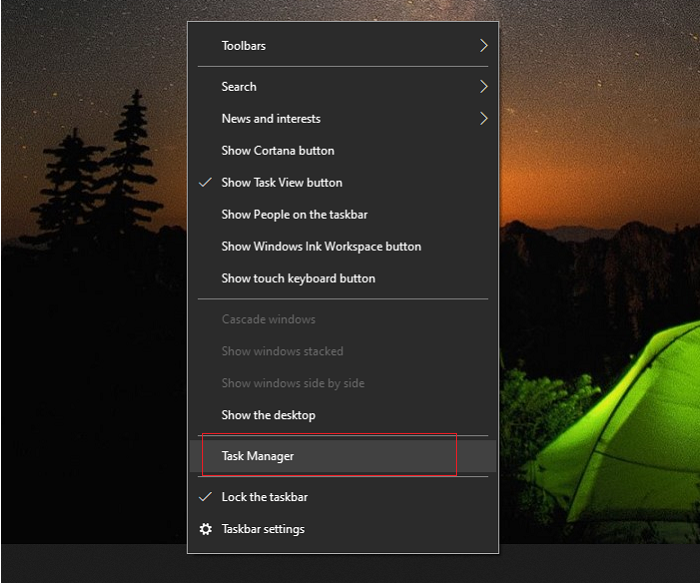 It's the most suggested way for Windows 10 users who don't have much IT knowledge and have no idea about any shortcuts or commands. 
However, Windows 11 has significant changes in Taskbar, including the cancellation of the right-click quick setting choice shown in the pic above. Thus this method can't apply to Windows 11. 
Method 2, Open Task Manager with Windows Search/File Explorer (Windows 10/11)
Find and click the Search button in the lower-left corner of Windows 10, and input Task Manager. 
Task Manager will show up in the result
 Just click to open it.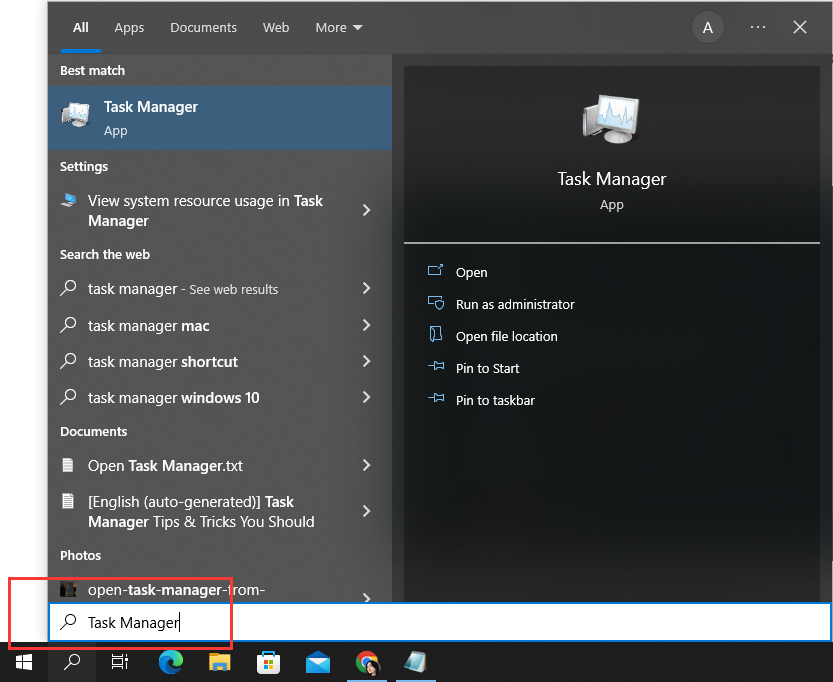 Or
Go to the File Explorer search column and input taskmgr 
Press Enter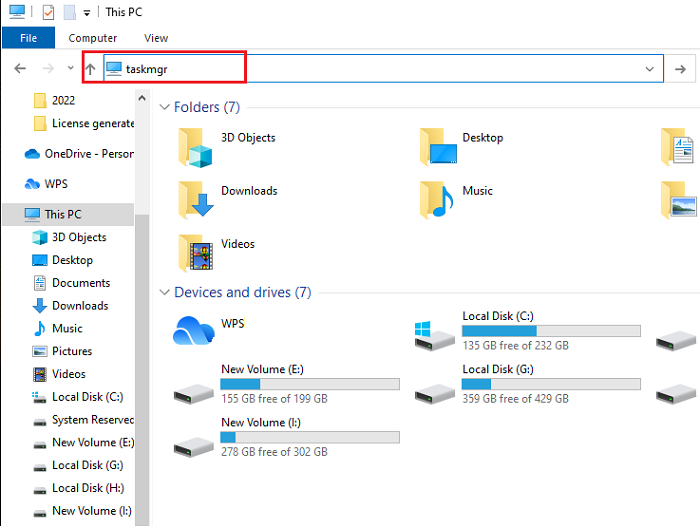 The above are the most straightforward ways to open Task manager when the PC runs well without any stuck. However, when the PC stops operating and the mouse can't work,  opening Task Manager with keyboard will be the best choice. The following three methods request a keyboard only. 
Method 3, Use Task Manager Shortcuts to open Task Manager quickly (Windows 10/11)
Press Ctrl + Shift + Esc all together 
Task Manager will pop up
Also, you can use another command that might be pretty familiar to game players. 
Press Ctrl + Alt + Del simultaneously 
Use the Up and Down key to press Task Manager
Task Manager will open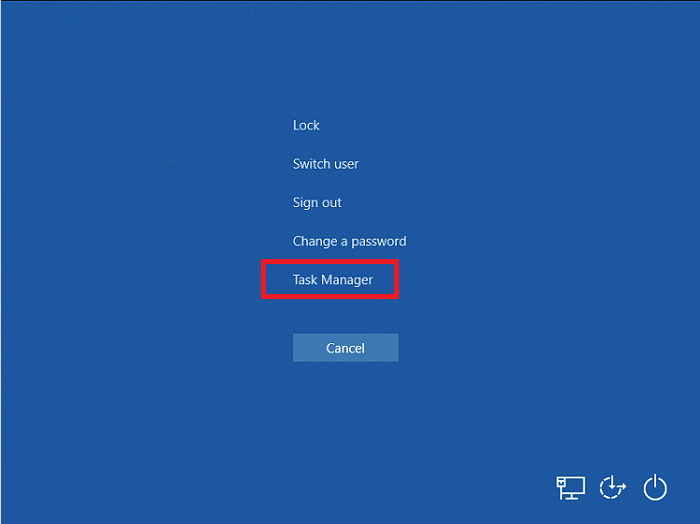 Method 4, Open Task Manager with Run Command  (Windows 10/11)
To open Task Manager with the Run command, you need the same command, "taskmgr".
Press the Windows key + R on your keyboard
Run dialog box will show
Then type "taskmgr" and press "Enter"
Task Manager shows up
You may also encounter cases that can't open Task Manager or get stuck, check this full guide for Task Manager not opening or not responding in Windows.
Conclusion
Task Manager helps to check the app running states and is often needed. There are many ways to open it on Windows 10 and 11, and this collection displays the most simple ones for a quick catch. Taskbar solution is the easiest when PC runs well. Keyboard shortcuts, and command methods, work well when you can only use the keyboard to control the computer. You can choose according to the specific situation.