Due to the rise in popularity of working remotely, more and more off-site devices now have access to highly confidential information. An adversary may access the information stored on these devices if they are misplaced, stolen, or otherwise compromised.
BitLocker is a mechanism for encrypting the entire drive included in Microsoft's Windows operating system. A business needs to enable disk encryption to secure itself against data breaches for entire volumes of data. This article will overview how Bitlocker Encryption helps you protect your data.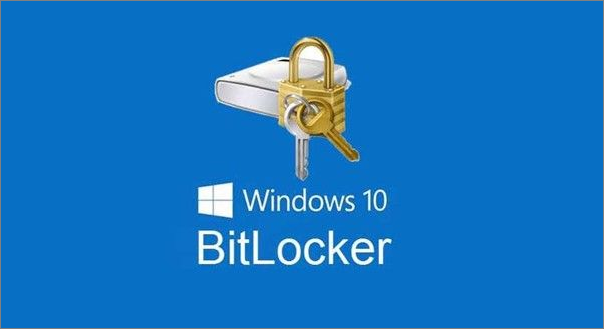 What is Bitlocker Encryption?
BitLocker is a Windows full-disk encryption (FDE) solution. BitLocker is available in business-focused Windows editions, with a limited version in Home. FDE protects Windows data at rest. Without an FDE solution like BitLocker, all computer data is stored unencrypted; thus, an attacker can access sensitive data directly from the disk.
BitLocker encrypts data using Advanced Encryption Standard (AES). Encryption and decryption keys are encrypted in the trusted platform module (TPM). A TPM is a computer chip that secures data with hardware-based protections. The disk encryption keys are unlocked when the user authenticates. Windows can then decrypt the drive's files.
Windows 11/10/8/7 requires a BitLocker recovery key when it detects a possible unauthorized attempt to access the data. Your BitLocker recovery key is a unique 48-digit numerical password. During the encryption process, BitLocker could ensure that a recovery key was safely backed up before activating protection. Therefore, you need to Recover BitLocker Recovery Key if you forgot it.
Importance and Practical Application of Bitlocker Encryption
Data security is best achieved by encryption. Modern encryption algorithms are unbreakable. Only the encryption key holder can access the protected data. Full disk encryption is a data security must. It protects against theft or negligence that gives an attacker access to a business device.
All enterprises, schools, and public institutions should use BitLocker to protect their Windows computers, especially those with critical data. HIPAA requires a data encryption solution for any device storing PHI. Following are some examples of the application of Bitlocker Encryption.
If your PC were lost or stolen, you'd wince at the replacement cost. Encrypting the device ensures that only you or someone with the recovery key may access its contents.
If you're an organization that needs to restrict its private data from employees, encrypting the device will ensure that only individuals with the encryption key can decrypt data.
Otherwise, in most cases, you can easily format or even wipe a hard drive. However, if the hard drive or USB is encrypted with Windows BitLocker, things become a bit more complex. The articles below are bound to help you format the BitLocker encrypted drives or system.
System Requirements of Bitlocker Encryption
BitLocker uses a Trusted Platform Module (TPM). TPM is a smartcard-like gadget on the motherboard of many contemporary computers. TPM contains BitLocker's recovery key (version 1.2 or higher).
When you enable BitLocker, you create a PIN to enter at startup. BitLocker generates a recovery key. If you forget your password, you can use the recovery key. After generating the recovery key, restart the computer. After rebooting, encryption begins. To use BitLocker, your device must meet specific criteria.
Operating systems that are supported:
Windows 11: Pro, Enterprise, and Education versions.
Windows 10: Education, Professional, or Business.
Windows 8: Professional or Enterprise version.
Windows 7: Enterprise or Ultimate version.
For Windows 7, you must install Trusted Platform Module (TPM) version 1.2 or later. It must also be turned on and turned on (or turned on).
Additional requirements:
You need to be logged in as an admin.
To print the recovery key, you need to be able to use a printer.
To resize the BitLocker partition or clone an encrypted BitLocker drive without disabling protection, you can resort to Partition BitLocker Drive.
How do I Manage BitLocker Encryption?
BitLocker is mostly a set-and-forget tool. After you encrypt your disk, it requires no upkeep. You may manage your computer using built-in OS utilities by following the steps below:
Step 1. Right-click any drive icon in File Explorer and select "Manage BitLocker".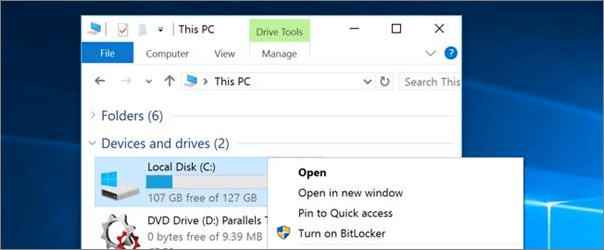 Step 2. This page lets you toggle BitLocker on or off; if it's already activated for the system drive, you can suspend encryption or back up your recovery key.
Step 3. You can encrypt removable and internal secondary disks. Settings have an on/off button in Windows Home.
Step 4. Select "Update & Recovery" > "Device Encryption in Windows 10".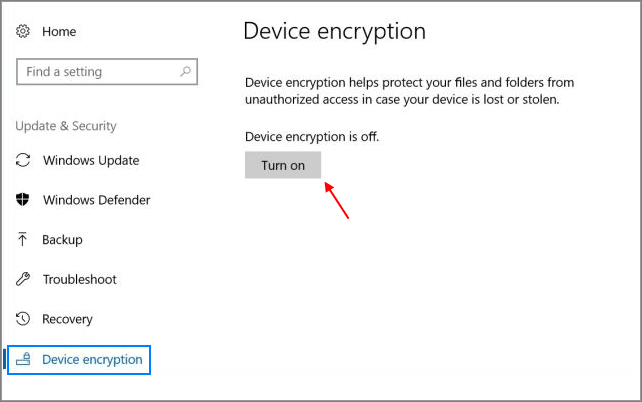  Notice:

If you have Windows 11, Go to Settings > Privacy & Security > Device Encryption to enable it.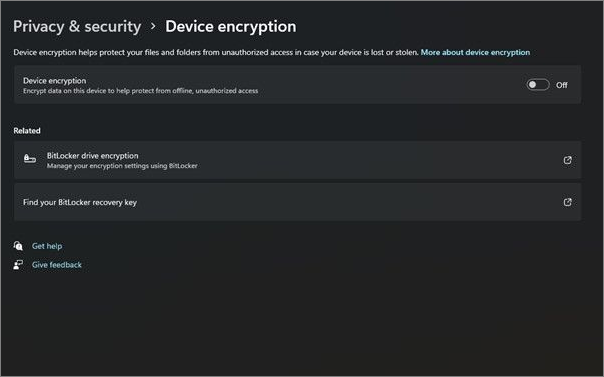 Step 5. Open a command line and utilize one of BitLocker's administration tools, manage-bde or repair-bde with a switch.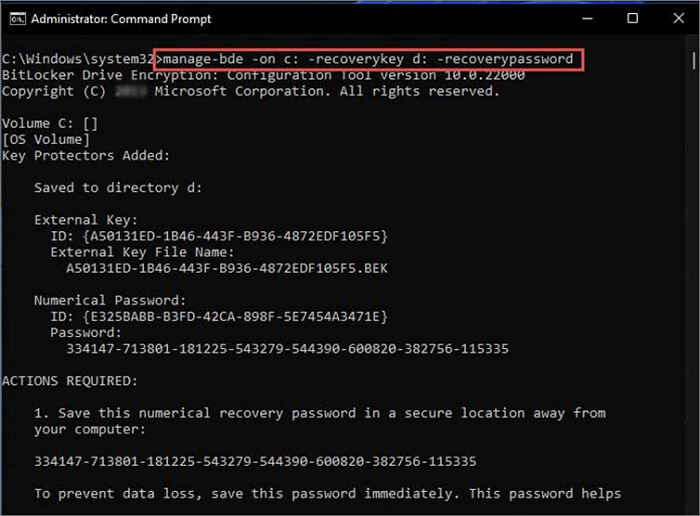 Step 6. Manage-bde -status displays the encryption state of all available disks. This command works on Windows 10, 11, and Home.
Since some of you may think it is not necessary when you work at home and store data on your personal computer. If you want to disable BitLocker, check this out: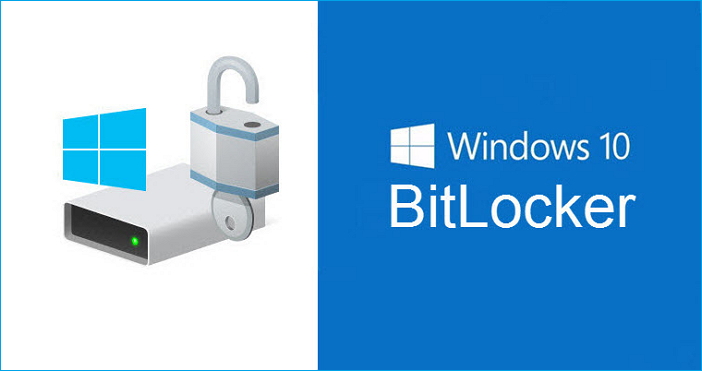 Conclusion
This concludes the discussion. We trust that this has been useful in deciding to adopt BitLocker and in understanding how to put this Windows operating system feature to good use in encrypting your devices. Don't hesitate to contact us anytime if you have further inquiries; we're always happy to assist.
Bitlocker Encryption FAQs
Other questions about BitLocker Encryption you may be interested in:
1. Who should be using Bitlocker?
Bitlocker should be used by large multinationals, schools, government facilities, and all those institutions with data that need to be kept away from prying eyes.
2. How can I obtain a Bitlocker Encryption?
In the taskbar search box, type Manage BitLocker. Start > Settings > Privacy & security > Device encryption > Encrypt BitLocker disk. BitLocker is only available if your device supports it.
3. Where can I find my BitLocker recovery key?
Microsoft accounts can save a key (search BitLocker Recovery Keys to retrieve the key). If another user set up or activated BitLocker, the recovery key may be in their Microsoft account.