iOS 9.3.2 is available for iOS users to update their iPhone, iPad or iPod touch now. Are you ready to download and install iOS 9.3.2 now? Brief guidance about how to update to iOS 9.3.2 without losing data is available for you now.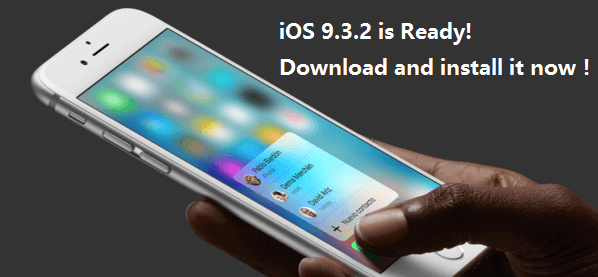 Step 1. Prepare iOS device ready for iOS 9.3.2 update
You may not have clear clue about how to get your iPhone, iPad or iPod touch update to iOS 9.3, let's follow next steps to get the device ready firstly.
1. Connect iOS device with WiFi;
2. Leave your iPhone or iPad with more than 40% battery;
3. Leave at least 2GB free space so to ensure the jailbreak can be done smoothly;
4. Update iTunes into the latest version;
5. Backup the whole iOS device data: you can either choose to backup to iCloud or iTunes.
Step 2. Backup iOS data before iOS 9.3.2 update
It's being quite convenient for users to backup iOS data through iCloud or iTunes. But there still exist some backup failure cases so that you need to be very careful to do each backup step. Here you have 3 options to backup important data: backup to iCloud, iTunes or PC.
Option 1. Backup to iCloud
Remember to turn on iCloud backup fistly.
Connect iOS device with WiFi, tap Settings > iCloud > Backup > Tap Backup now.
Option 2. Backup to iTunes
1. Update iTunes firstly and open it. Connect iPhone with PC.
2. Click File > Devices > Transfer Purchases to save what you've downloaded from iTunes Store or App Store.
3. After this, Tap File > Devices > Back Up
Choose wanted files and data that you need to backup and tap Backup Now.
Option 3. Backup to PC (recommended)
Why is it recommended to backup iOS data to PC? You can visit and view the backup data anytime when you need without restoring backups or connecting your device to internet and sign in with the Apple ID. It would be much safer than to save important personal data such as contacts, photos or SMS messages into PC than in iCloud or iTunes.
So how to backup iOS data to PC? Here an effective method is to use EaseUS MobiSaver which will be fully qualified to help you backup iOS data to PC with simple clicks. Free download it, use an serial key to activate it and then let's start to backup iOS data now: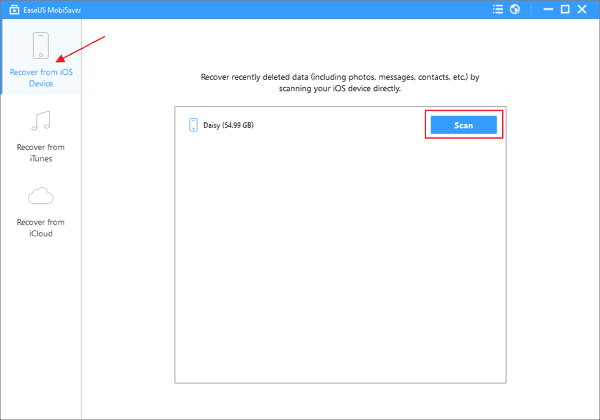 1. Free download and launch EaseUS MobiSaver > Choose recovery mode: "Recover from iOS device".
2. Let the software scan your iOS device and find all data for you.
3. Select all your data and click Recover.
Specify a secure spot in your PC to save all your iOS data as a backup then.
Step 3. Update to iOS 9.3.2: download and install it on iPhone, iPad and iPod touch
After doing the above steps, things would be pretty easy then and now you can simply try the OTA update path and download iOS 9.3.2 now:
Go to Settings > General > Software update
Then you need to be patiently to wait for the iOS device download and install iOS 9.3.2 automatically. And then reboot your iPhone, iPad or iPod touch once again. Now you can enjoy the Night-Shift feature on your iOS device even in Low Power Mode so to protect your eyes properly.
When you need the backed up data, you can restore them freely from iCloud, iTunes or directly import them from PC into your iOS devices.