Are you tired of solving WiFi connecting issues with iOS 9.3? Or cannot stand the "Unable to verify iOS 9.3" error anymore? Don't worry. iOS 9.3.1 has been released to instead iOS 9.3 and fix those known issues in iOS 9.3. And detail steps for how to update iOS 9.3 to 9.3.1 are available here in this passage now.
Overview of iOS 9.3.1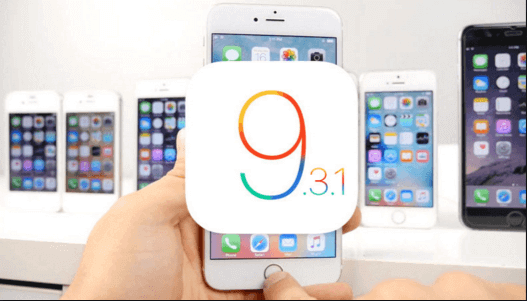 Though it's a big jump that iOS 9.3 does bring great iOS users new surprise, some annoying issues such as no response after tapping Safari or other apps or WiFi connecting issues etc can really drive some iOS users crazy. Now you don't have to bother anymore. Apple has released a replacement version - iOS 9.3.1 to replace iOS 9.3. What's new in it?
1. iOS 9.3.1 fixes annoying issues which caused apps to be unresponsive in, iOS verify or WiFi connecting issues.
2. Support most iOS devices: iPhone SE/ 6S/ 6S Plus/ 6/ 6 Plus/ 5S/ 5C/ iPad Pro/ iPad Air/ iPad 4/ iPad mini etc.
So how can you update iOS 9.3 to iOS 9.3.1? Follow next steps, and then you can get iOS 9.3.1 installed in your PC without losing any data now.
Step 1. Backup iOS device data firstly
It's a wise decision to backup iOS device data before update iOS 9.3 to 9.3.1. Here you have three choices: backup iOS data to iCloud, backup data with iTunes or to backup iOS data to PC.
You can either open iCloud Backup or use iTunes to backup iOS device data. But do remember to update iTunes into the latest version.
Here we recommend you to backup all your iOS device data including contacts, videos, photos etc into PC. This would be the safest method to backup data for that some users complain that they may not be able to restore all backups from iTunes or iCloud. How to backup iOS data to PC? Here EaseUS MobiSaver can help you out of this issue: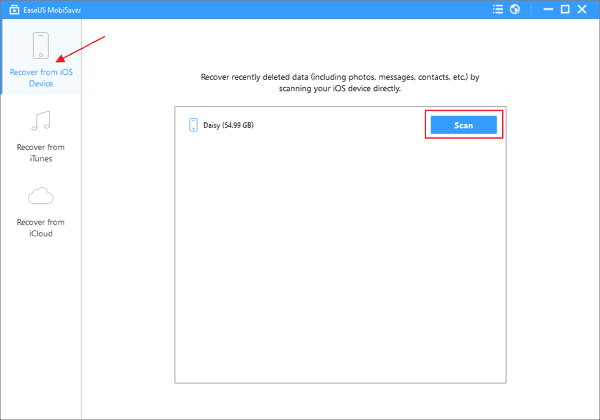 1. Free download and launch EaseUS MobiSaver > Choose recovery mode: "Recover from iOS device".
2. Let the software scan your iOS device and find all data for you.
3. Select all your data and click Recover.
Specify a secure spot in your PC to save all your iOS data as a backup then.
Step 2. Update iOS 9.3 to 9.3.1
After backing up iOS data, you can update iOS 9.3 to 9.3.1 now. Here we'll provide you two methods to update iOS 9.3 to 9.3.1: update iOS 9.3.1 by OTA or use iTunes to install iOS 9.3.1.
Update iOS 9.3 to 9.3.1 by OTA
Go to Settings > General > Software Update > Download > When the download process complete, press Install.
Yes, this is it. It's the whole process to update iOS 9.3 to 9.3.1 version via OTA.
Use iTunes to install iOS 9.3.1
1. Update iTunes into the latest version firstly. Connect iOS device with PC. Wait iTunes to launch and connect to iOS device.
2. Click Device > Check for Update and it will download iOS 9.3.1 automatically. > Press Download and Update.
3. Download iOS 9.3.1 IPSW firmware file and select the relative .ipsw file for your device.
4. After downloading iOS firmware file, press and hold Option key/ Shift key > press Check for Update > When the iOS 9.3.1 update messages pops up, click Update.
5. Click Next > Agree.
Then iTunes will download iOS firmware file and install iOS 9.3.1. Don't hurry to unplug iOS device. After the installation of iOS 9.3.1, you'll need to reboot iOS device 1 or 2 times till you see the Hello screen.