
Table of Contents

Reviews and Awards

Best Twitch Clip Downloaders
How to Recover Lost Data after iOS 9.3/9.3.1 Jailbreak
Summary
Lost important data in your iPhone or iPad after iOS 9.3 or 9.3.1 jailbreak? Don't worry. You can directly recover lost data after iOS 9.3/9.3.1 jailbreak on your own now. Let's start rescuing your precious iOS data now.
Don't worry about losing iOS data after iOS 9.3/9.3.1 jailbreak. If you have no iOS backups and lost important data after iOS 9.3/9.3.1 jailbreak, here effective solution is available to help recover lost data after iOS 9.3/9.3.1 jailbreak now. 
Help! Can I recover the lost data after iOS 9.3/9.3.1 jailbreak?
"Hi, have you ever met iOS jailbreak data loss problem? I recently happened to meet such a problem that I downloaded a jailbreak software in my iPhone, tried to jailbreak the iOS 9.3.1, but I didn't expect that I might lose some data after the jailbreak. However, the terrible fact is that I found that some of my contacts and photos disappeared. 
I don't know how to deal with this problem. I can get the contacts number back, but I cannot take the same photos again. Can I have my lost photos back? Please help me."
It's not a strange thing to lose data after iOS jailbreak. Yet, it's no longer a new problem for ordinary iOS device users to find no way to recover lost data after iOS jailbreak. Therefore, if you are trying to jailbreak iOS, it's highly recommended for you to create backups first. What if you have no backups, how will you try to get the lost data back? Here we recommend you to try professional iOS data recovery software to get all your precious data back.
How to recover lost data after iOS 9.3/9.3.1 jailbreak? Let iOS data recovery software help.
So how to find a reliable iOS data recovery software? If you search iOS data recovery software or iPhone data recovery software online, you'll get quite a lot information and you need to spend time to identify which one is the best for your case.
Here we'd like to recommend you to try EaseUS MobiSaver which is fully compatible with all iOS system such as iOS 9.3.2/9.3.1/9.3/9.2 etc. And it supports iPhone, iPad or iPod touch users to restore lost data within only three steps from iOS device, iCloud backup or iTunes. Free download this software and activate it with a serial key. Now let's start to restore lost data after iOS 9.3/9.3.1 jailbreak now.
Recover lost data after iOS 9.3/9.3.1 with EaseUS MobiSaver
Step 1. Connect iDevice with PC. Launch EaseUS MobiSaver on your PC. 
Choose "Recover from iOS Device" and click Scan.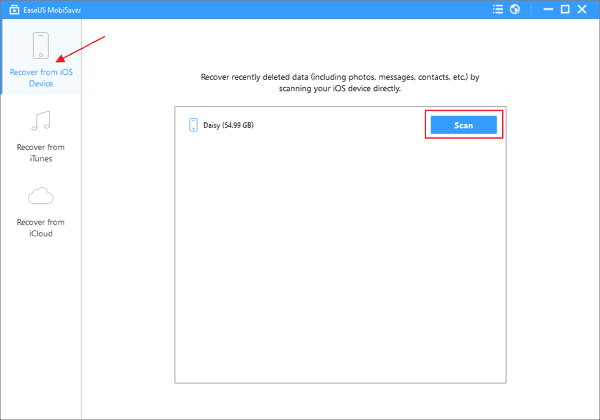 Step 2. Scan iOS device and find important data.
EaseUS Mobisaver will automatically scan iOS device and find present data and even some lost data for you on your iDevice.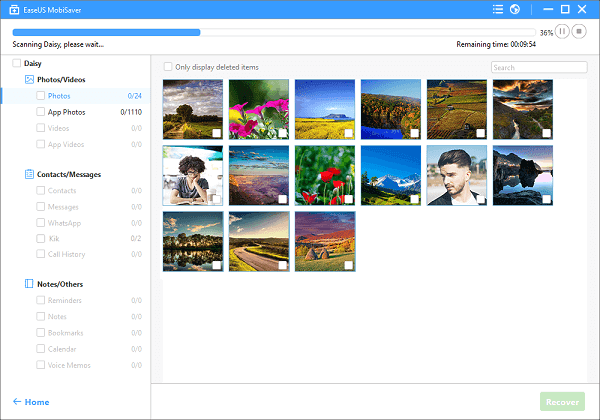 Step 3. Preview and restore. 
You can choose the important data such as your contacts, photos, SMS or or other data to click Recover and save those data as backups in a safe spot in on PC. 
After following all the above steps, you can view your lost data from PC now and you can also import them into your iOS device to continue using them again.