iPhone internal memory storage is full on iPhone, how to increase?
"Can you upgrade iPhone memory and increase iPhone internal memory so to let my 128GB iPhone have more available space for storing more useful data?
Recently I received a lot of warning message, telling me that my iPhone has not enough space and I need to clean up data so to free up more internal memory. I don't want to directly delete or remove data from my phone so to leave more available space. If you have any new method to help me increase internal memory storage on iPhone, please let me know. Thank you."
It's no longer a new problem for all cell phone users that the internal memory is quite easy to become full after using for a long time. iPhone or Android users may all have to remove or delete some data so to free up storage space on their phones. Here below in this article, you'll find 3 reliable methods to effectively extend and increase iPhone internal memory with simple clicks.
If you are having a similar problem, don't worry. Just follow below methods to extend iPhone storage space right here now:
Method 1. Extract iOS data/media files to expand iPhone internal memory
As we all know that iPhone doesn't have SD card slot, which means that all iPhone, iPad and iPod users cannot directly expand their iDevice storage space by adding or inserting an extra SD card as what most Android users usually do.
The only way is to move saved data in iPhone or iPad so to free up memory. Here in this part, we'd love to recommend you try a professional iOS data extractor tool - EaseUS MobiSave which allows you safely transfer, extract iOS data and even restore lost files from iPhone to other storage devices such as PC or USB/external hard drive.
Only 3 steps will do:
1. Connect iPhone with PC and launch EaseUS MobiSaver on your PC;
If you are a Mac user, download the Mac version of EaseUS MobiSaver and install on your Mac.
Choose Recover from iOS Device and click Scan;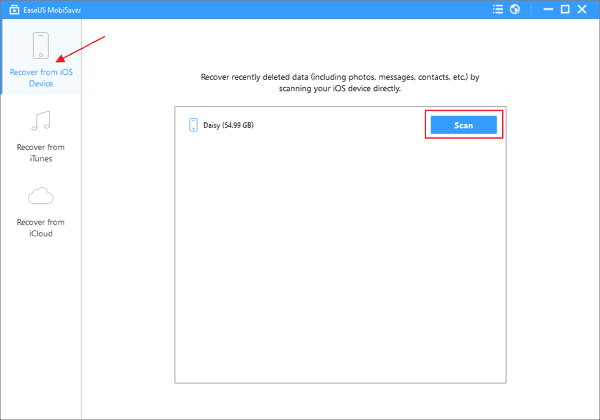 2. Scan iOS devices to find present and lost iOS data from iPhone with broken screen;
EaseUS MobiSaver will automatically scan your iPhone/iPad or iPod to find all data for you.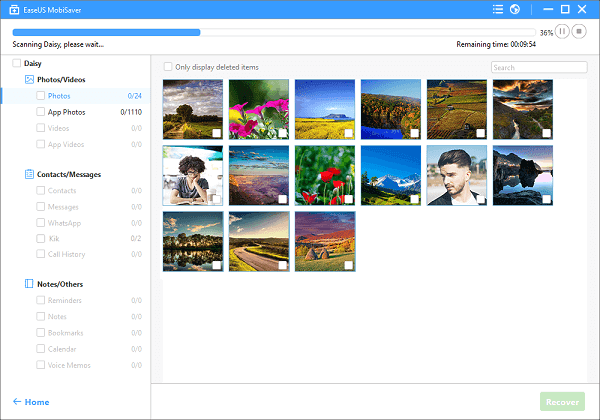 3. Preview and select iOS data such as photos, videos etc to extract to PC or other storage devices;
You can preview and select wanted data and click Recover to save them on your PC/other devices.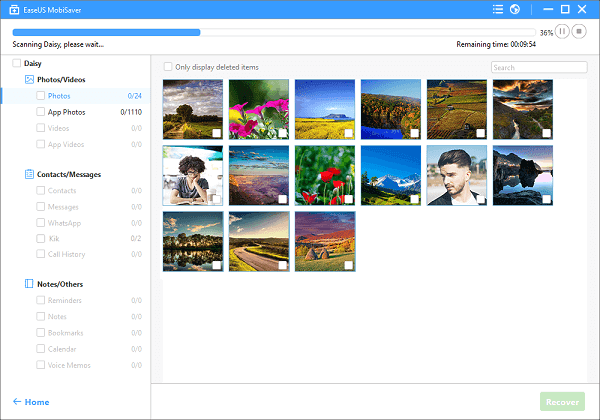 4. Remove and delete transferred data from iPhone;
After you extract and transfer large files, media files (that you don't use them frequently) from iPhone to PC or other devices, you can then remove and delete those files and data from your iPhone so to free up internal memory.
Method 2. Delete old iPhone backups to increase internal memory
Old iPhone backups in iPhone will also take quite large internal memory space. Therefore, the other way to free up and expand iPhone storage is to delete and remove useless old iPhone backups.
1. Go to Settings > General;
2. Tap on Storage & iCloud Usage > Manage Storage;
3. Select previously created useless and old iPhone backups > Tap on Delete Backup from the pop-up menu.
Method 3. Free up iPhone internal memory/expand iPhone storage with iXpand
The other way to free up iPhone internal memory and expand iPhone storage is to use extra iOS storage device for help! SanDisk iXpand is such a tool which supports users to effectively transfer and backup iPhone data so to free up internal space with simple clicks.
Sure, you have to first purchase SanDisk iXpand flash drive.( If you don't want to pay for more extra money, Method 1 and Method 2 are your best choices.)
Then you can follow below clicks to release iPhone internal memory and move iOS data to iXpand now:
1. Connect iXpand flash drive to iOS device - iPhone, iPad or iPod touch;
Select COPY FILES from home screen;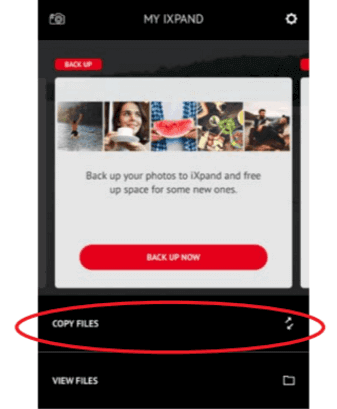 2. Choose COPY PHOTOS FROM PHONE to copy photos, videos or music files etc from your iPhone, iPad or iPod;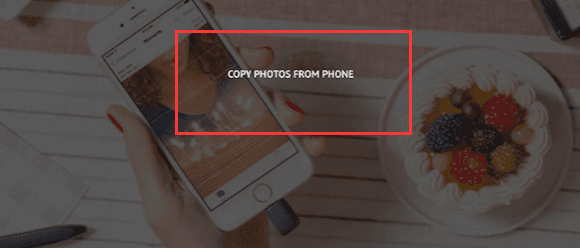 3. Select the photos or videos that you choose from iOS Device and press COPY to iXpand FLASH DRIVE;
4. Then you need to select your Destination Folder from the listed folders on iXpand Flash Drive.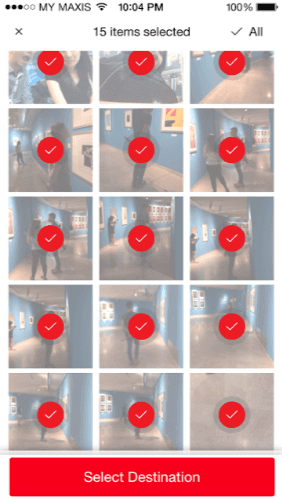 Finally, all selected files such as photos, video or music files etc will be transferred to your iXpand flash drive.
5. Now you may delete those files or data that you've backed up or copied into iXpand flash drive in your iPhone so to free up internal memory space.