
Table of Contents

Reviews and Awards

Fast Video Downloader
How to Transfer and Restore Data from Broken iPhone 5
Summary
EaseUS MobiSaver is a highly recommended iPhone recovery software which enables to solve multiple iPhone data lost troubles such as recover deleted iPhone 5 Safari bookmarks and transfer and restore data from broken iPhone 5. It's worth to own one for it's gonna make your like easy.
"I was heavily hit by a guy who's passing by the other day when I was using my new iPhone 5. And my iPhone dropped on the ground. I didn't realize that my iPhone 5 could be so easily broken. I picked it up and planned to go on reading news. It was broken and could not work any longer. I took it to the APP store and the staff there told me that my iPhone could not be repaired again since it had been seriously damaged. They can do nothing for me. This is a big shock for me since that I saved a month and spent all my money to buy this new iPhone 5. And all contacts, messages, photos, music and videos are all right inside there. What can I do? I need them. Anybody who knows how to transfer and restore data from broken iPhone 5? I really need help!
This is a common story that may happen every day. Because you never know what will happen the next moment. But when question comes out, there must be something that can be done. Then how can we transfer and restore data from iPhone 5? EaseUS MobiSaver can solve this trouble with magnificent data recovery methods and will take up a very small space of your PC. You can try how will this iPhone data recovery software will transfer and retore data from broken iPhone 5.
How to transfer and restore data from broken iPhone 5 with MobiSaver?
1. Launch EaseUS MobiSaver and connect your iOS device with the PC. If your iPhone has been connected with the PC, then you can choose to recover data from the iOS device or from iTunes backup files.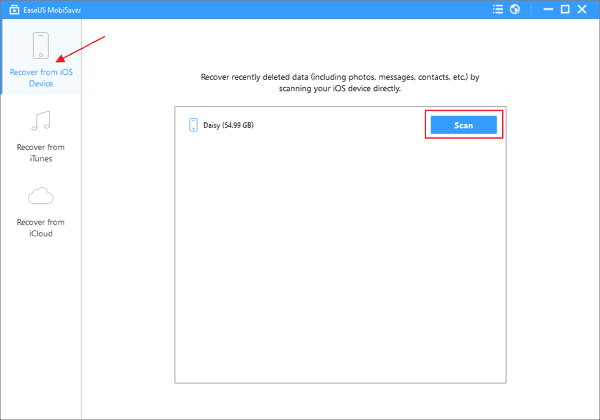 2. The program will scan the iOS device or your iTunes backup file for a while and then display you the founded result on the screen.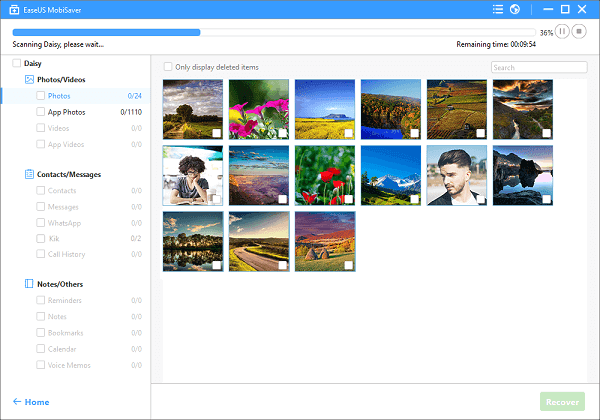 3. Then you can choose your data can click "Recover" to transfer and restore data from broken iPhone 5.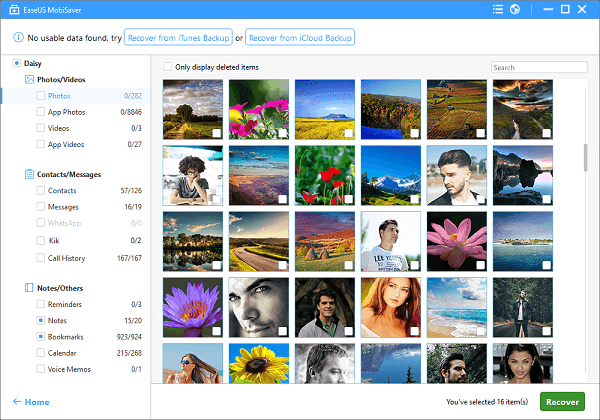 EaseUS MobiSaver is a highly recommended iPhone recovery software which enables to solve multiple iPhone data lost troubles