
Table of Contents

Reviews and Awards

Best Twitch Clip Downloaders
Free Download and Update to iOS 10 Beta 8 without Losing Data
Summary
iOS 10 beta 8 is available for both developer users and non-developer users to free download and install in iPhone, iPad and iPod touch now. You can directly follow this article and access to iOS 10 beta 8 here and upgrade your iDevice without losing any data now.
New iOS 10 beta version is available for developer users again. Though it's claimed that iOS 10 beta versions are only for developers, there still exist a big number of iOS users who wants to enjoy the latest iOS 10 beta on their devices without being a developer. Here below, we'll offer you direct access to download the latest iOS 10 beta 8 and upgrade your iOS device without losing any data. If you are looking for a secure access to free download iOS 10 beta 8, follow below tutorial steps to get new iOS in your iDevices now.
Step 1. Backup iOS data before downloading iOS 10 beta 8
In order to avoid iOS data loss trouble while installing new iOS system in iDevice, it's highly recommended for all iOS device users to backup important personal data first. 
You may directly backup all personal files into iCloud or iTunes. But if you don't want get personal files or information leaked, please backup your iOS data into PC. Professional iOS data recovery software - EaseUS MobiSaver allows you to simply backup iDevice data into PC within 3 simple steps. Free download this software and follow to backup iOS data now:
1. Download and launch EaseUS MobiSaver on your PC. Connect your iDevice with it.
Choose recovery mode: "Recover from iOS Device" and click Scan.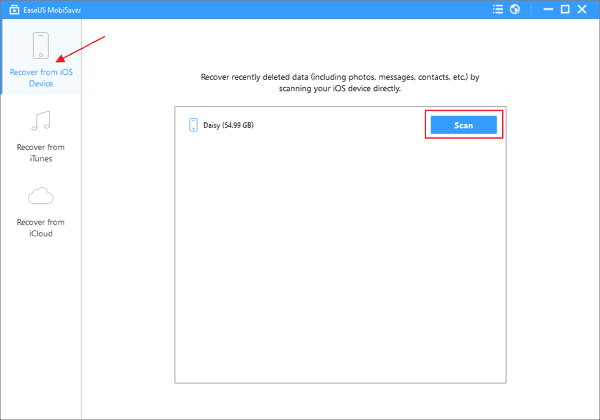 2. Scan iOS device to find all the data.
Wait patiently until the app find & display all your data after finished scanning the iDevices.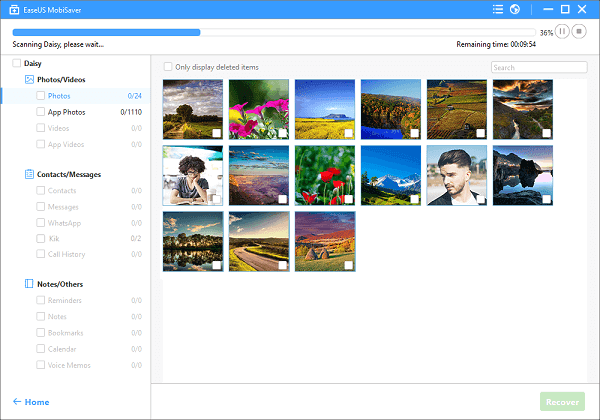 3. Preview and restore found data
Click and mark the files that you want backup and click "Recover" button to get all data including so lost files which were found into your PC now.
Specify a folder on the computer to save all the data to your PC.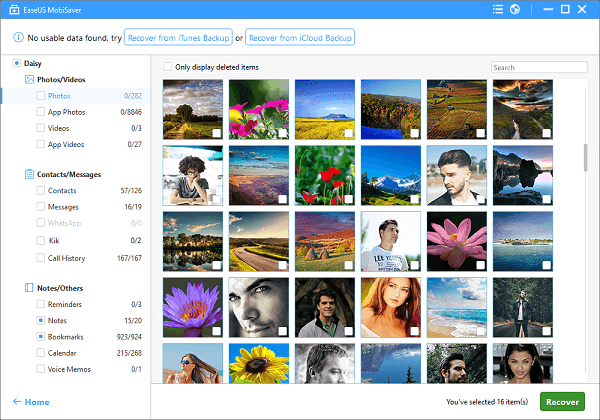 Now you can directly download and install iOS 10 beta 5 in your iPhone, iPad or iPod touch now.
Step 2. Free download and install iOS 10 beta 8
So now let's see how to free download and install iOS 10 beta 8.
For iOS 10 developer beta users:
Enroll and register on Apple Developer Program at: https://developer.apple.com/programs/;
Login with your Apple ID at: https://developer.apple.com/account/;
Register your UDID with Apple for the iOS device that you want to install iOS 10 beta on:
   Plug iDevice into iTunes, select it and click on the serial number to show the USID > Copy the serial number;
Click Certificate, Identifiers & Profiles > Click All on Device section > Add the UDID of your iOS device with the UDID serial number;
Go to Develop > Download, and enter the page: https://developer.apple.com/download/;
Make sure the your iTunes stored in PC or Mac is the latest version, launch iTunes and connect your iOS device to the computer;
Install the beta by pressing Shift (for Windows users) or Alt (for Mac users) > Click Restore iPhone...button.
   iTunes will prompt you to select the IPSW firmware file and select the iOS 10 beta file you downloaded before;
Wait patiently and iOS 10 beta 8 will be installed on your iPhone, iPad or iPod touch automatically.
Once installed, your iDevice will reboot automatically and you'll get a Hello screen of iOS 10 beta 8.
If you are already on iOS 10 developer beta, you can directly update to iOS 10 beta 8 as the same way that you upgrade to any other iOS version.
Go to Settings > Tab General > Click Software Update
Then you need to follow the onscreen steps to finish the iOS 10 beta 8 installing process in your iOS devices. 
For none iOS 10 developer beta users:
If you are not an iOS 10 developer beta user and you've just discovered iOS 10, you can sign up for Apples public beta by clicking beta.apple.com.
You can also access to the developer release, search Google to find a developer profile and install in your iOS device. Then follow the next move:
Go to Settings > Click Software Update and then install iOS 10 beta 8.
After installing new iOS 10 beta 5, if some files were lost, you can then choose to import relative data into your iDevice from your PC and enjoy new iOS 10 beta 8 then.
If you prefer a public version of iOS 10 beta 8, please wait patiently and it will soon be available for you.