Using iPhone 7 to capture moments of happiness, excitement, and memorable is quite convenient and fulfilled. As time goes on, too many photos storage can not only take a great amount of space, also will make iPhone run slowly. Meanwhile, you can't just get rid of these pictures by deletion as they are valuable to you. Then, you can transfer photos from iPhone 7 to Mac for backup and free up space on iPhone 7.
Transfer photos from iPhone 7 to Mac with AirDrop
Actually, there are two top ways to transfer iPhone 7 to Mac: using AirDrop and iTunes. In this part, we mainly talk about how to transfer pictures from iPhone 7 to Mac wirelessly with AirDrop. Check detail guides in following texts.
What must be prepared for using AirDrop
1. Turn on AirDrop and Bluetooth on iPhone and Mac.
2. Connect to Wi-Fi and Wi-Fi network on both iPhone and Mac.
3. iPhone and Mac should be nearby within 30 feet.
4. If you have checked out the AirDrop is not working, fix it to ensure a smooth transfer.
Transfer photos from iPhone 7 to Mac
1. Open the Photos app on your iPhone 7.
2. Select photos and tap Share button in the lower left corner of the screen, and then tap your Mac device in the AirDrop list right below the selected pictures.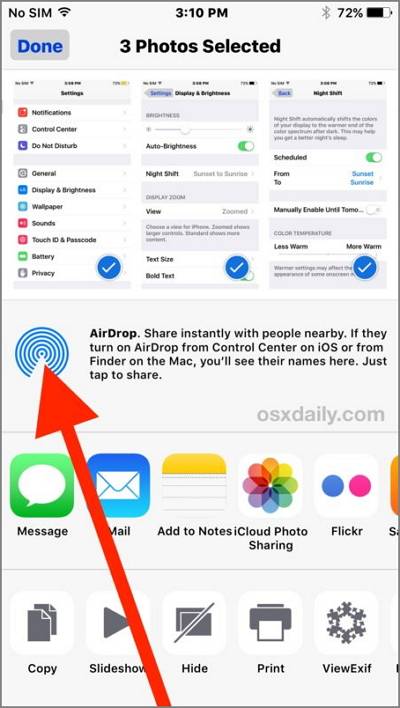 3. Switch to Mac, choose to Accept of asking receiving photos from AirDrop on iPhone 7. At last, go to User Download Folder on Mac to check the transferred pictures.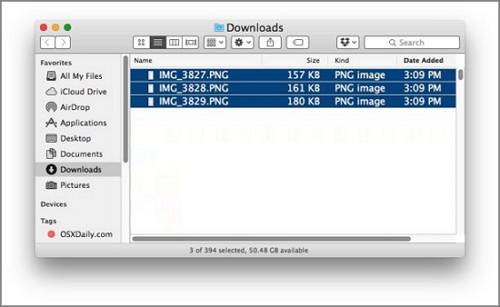 Transfer photos from iPhone 7 to Mac with iTunes
The most frequently used way to transfer iPhone 7 photos to Mac for backup or space clear is iTunes. Not limited to the best music manage tool, iTunes is also good at iPhone files backup and transfer, such as photos here, music, contacts, calendar, books, audios, and videos.
1. To avoid some iTunes errors coming from the earlier version, you are highly recommended to install the latest iTunes version on your Mac.
2. Connect your iPhone 7 to Mac and run iTunes at the same time.
3. Click the iPhone 7 device button. Then, click Summary under the device button, and choose Back Up Now to transfer all your iPhone data to Mac, including photos.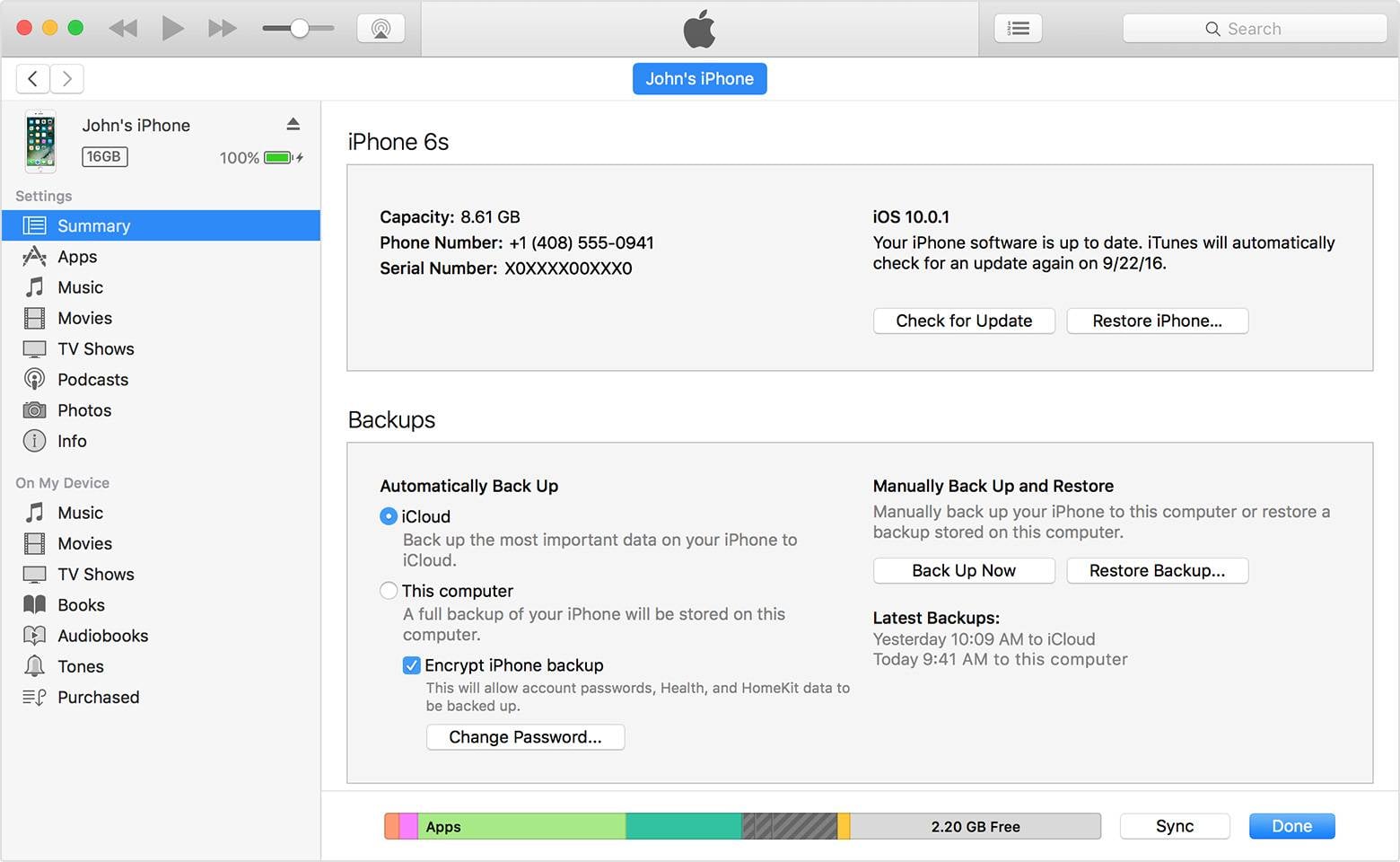 If you want to transfer music from computer to iPhone 7 with iTunes vice versa, click to see more info.
Transfer photos from iPhone 7 to PC with MobiMover Free
For other users with computers running Windows 7, 8, 8.1 or 10, we highly recommend EaseUS MobiMover - free iPhone transfer software to you for transferring photos from iPhone 7 to the computer with just one-click. EaseUSE MobiMover supports more than ten kinds of iPhone data to the PC not limited to photos, including music, contacts, videos, notes, messages, audiobooks, ringtones, PDF and Safari bookmarks & history. For transfer photos from iPhone 7 to PC, you just need to choose the Transfer to Computer utility within MobiMover of the four transfer types, the rests are Transfer to iOS device, Transfer between two iOS devices and Custom transfer. Try it Now!
1. Install EaseUS MobiMover on your computer. For now, MobiMover provides two versions for downloading: the free version with ten item transfer permission per day and pro version with unlimited items and full functions supported. You are free to choose either based on practical needs.
2. Connect your iPhone 7 to the computer. Launch MobiMover and select Transfer to Computer in the main interface. Once you clicked the transfer type, you can access to iPhone data transfer interface. In default, all your iPhone content categories are ticked to be transferred, if you only want to transfer photos, untick the others.
3. Set the photos storage path by clicking Browse to change the saving route. You can save the transferred photos on the desktop, or at any drive with affordable space.
4. Click Transfer to begin the process, after this done, go to the pre-set location to check the photos.
Besides photos, music resource can also be the memory consumption on iPhone 7, you also can learn to transfer music from iPhone 7 to PC to better manage iPhone space.