Your iPhone is not just a cell phone, but more importantly a portable camera and movie player. Taking photos wherever you go with your iPhone happens every day. Listening to music or songs on your iPhone when you are on the way to work or back to home has become the best way to kill boring time.
So you might get so many music and photos on your iPhone, especially if you like to take photos of everything and share to social media. The size of photos on iPhone is also getting bigger and bigger due to the higher resolution and the introduction of live photos to iPhone 6s and later. Music and photo files are eating up your iPhone storage; you have to do something about it. You can't delete all of them without creating a backup. However, iTunes doesn't allow you to add iPhone music to iTunes. And iCloud has the limitation in storage space. Moreover, deleting all the photos on iPhone by tapping on each photo would drive you crazy. What is the best solution?
Here we will introduce you a complete freeware for free iPhone data transfer, EaseUS MobiMover Free, the first free iPhone transfer software in the market. It not only copy music files from iPhone to PC but also deletes photos, videos, music on iPhone from PC with ease. Now let's have a look at how to transfer music and photos from iPhone to the computer.
How to Transfer Music and Photos from iPhone to Computer with MobiMover
The example below will show you how to copy photos from iPhone to computer. You can apply the same steps to import music.
Step 1: Connect your iPhone to your computer, either Mac or PC, then run EaseUS MobiMover Free and choose iDevice to Mac. (With 1-Click Transfer, you can transfer all photos from your iPhone to the computer at once. If you intend to copy some of your photos to the computer, go to [your device name] > Picture > Photo/Album to selectively import iPhone photos to PC.)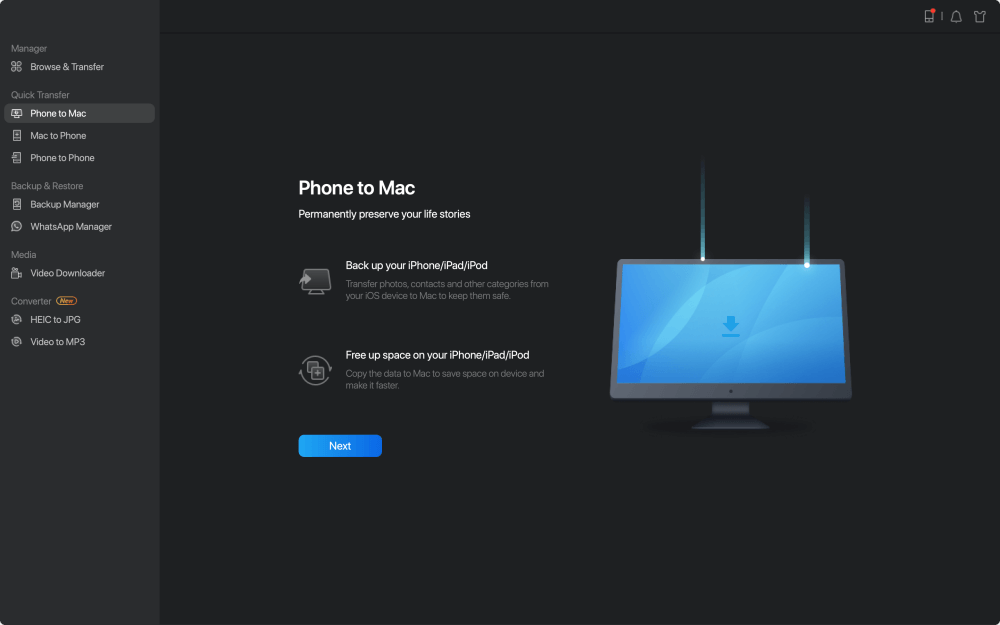 Step 2: By default, MobiMover will select all the supported file types for you. Keep the category/categories you want to transfer selected.
Step 3: Click the folder icon to choose a location for the files to be copied, then click Transfer to begin transferring photos from iPhone to computer.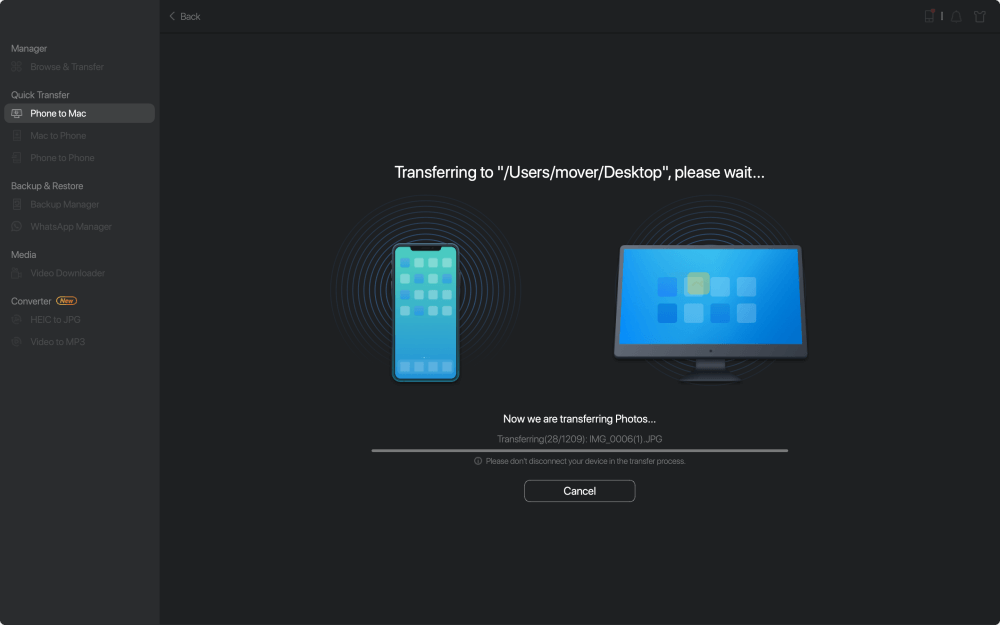 Step 4: It time it will take to transfer photos from your iPhone to the computer depends on the size of the files you'd like to copy. Wait patiently for the process to finish and then go to the selected folder to check these items.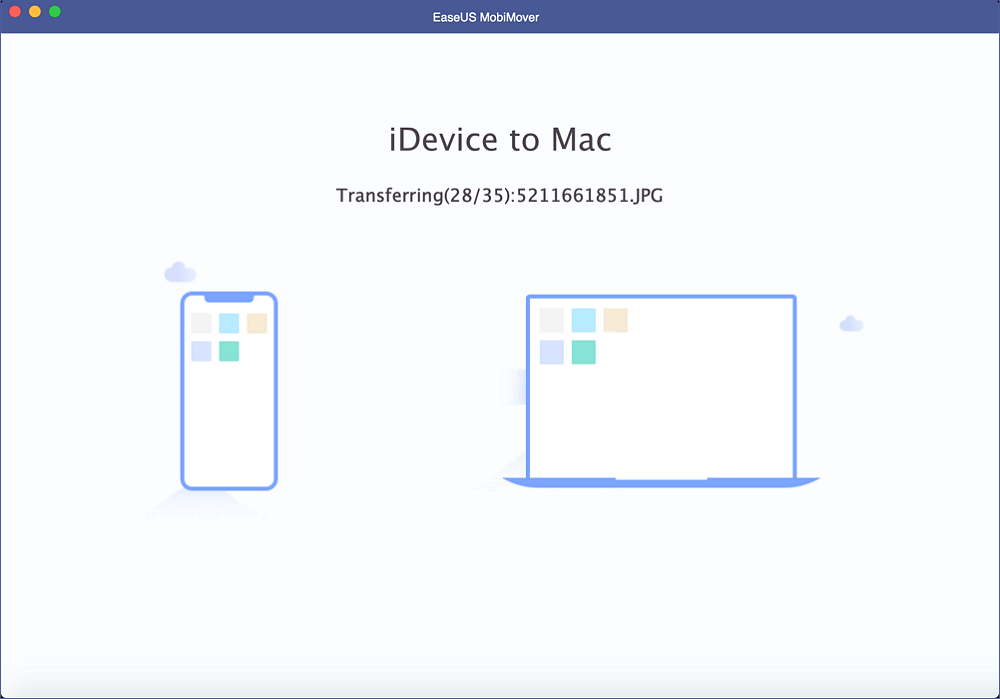 With EaseUS MobiMover Free, you can easily transfer and delete all/multiple photos or music on iPhone. In addition, you can also sync data between iOS devices, such as transferring contacts from iPhone to iPhone.