iTunes playlists disappeared may be caused by iTunes upgrades, music library displacement, or careless deletion. If this happens, don't worry, you can easily find and recover the disappeared iTunes playlists with the aid of this tutorial article. Usually, you can recover disappeared iTunes playlists in two ways: one is using the iTunes music library XML file, and the other is directly recovering from the iTunes backup.
2 easy ways to recover iTunes playlists disappeared
Tip 1: Using an old iTunes music library XML file
One simple way to restore missing iTunes playlists is to use the previous iTunes music library to replace the broken one.
1. Quit iTunes completely.
2. Open the iTunes Music Folder.
For Mac users: /music/
For Windows users: /My documents/ My music/ iTunes/ or Username the My music folder.
3. Find a file named iTunes Music Library.xml and drag it to your desktop or somewhere else that's convenient for you.
4. Drag the iTunes Library file to the desktop, too.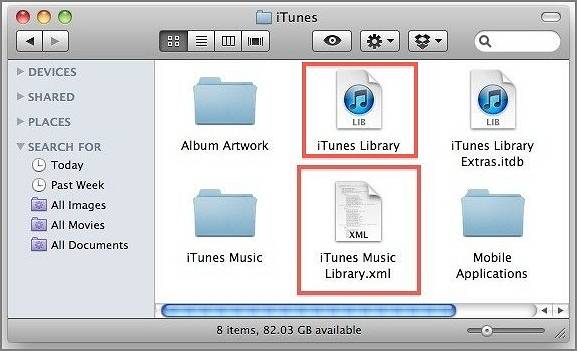 5. Re-open iTunes.
6. Go to the File > Library > Import Playlists.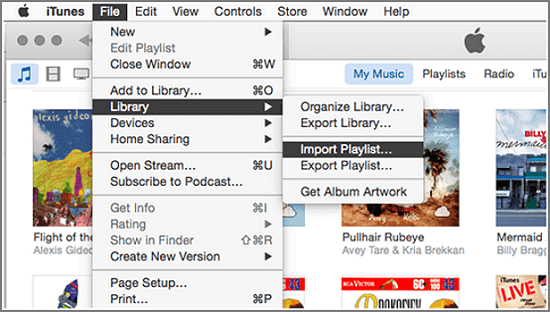 7. Select the iTunes Music Library.xml that you placed on the desktop before.
8. iTunes will recreate your playlists, and any iOS devices you have synced with iTunes will re-sync their playlists as well.
Tip 2: Using iTunes backup to recover iTunes playlists disappeared
If you have the good habit of regular data backup on your computer, then, you will have little trouble restoring the disappeared iTunes playlists. Please follow the steps below:
1. Run iTunes on your computer.
2. Find and click File option > Library > Import playlists.
3. Navigate to the playlists file on your computer and then move them to your iTunes.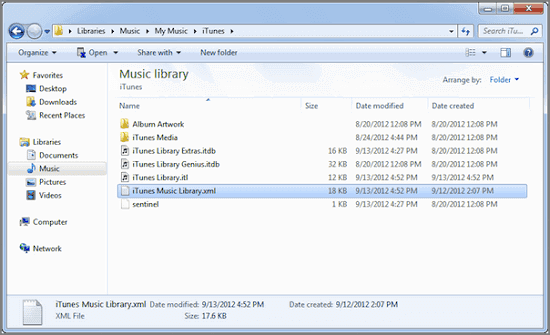 How to transfer iPhone music to computer at no cost
Not only are iTunes playlists so significant that we will try every method to recover them, but also the music on the iPhone are equally important and deserve good protection to avoid the inconvenience caused by data loss. Then, how to easily and quickly transfer iPhone music to your computer? Use the easiest and free iPhone data transfer tool – EaseUS MobiMover - to transfer all the iPhone music to the computer in a few seconds with a single click. Let's get started. (Check the blog on how to transfer photos from iPhone to PC if you need to move photos to the computer.)
Step 1: Connect your iPhone to the computer with a USB cable. Tap Trust This Computer on your iPhone screen if you are required. Run EaseUS MobiMover Free for PC and choose the iDevice to PC on the main screen to back up all the iPhone music to the computer with one click.
Step 2: MobiMover provides two options to back up iPhone music. One is the 1-Click Transfer feature as shown here, which enables you can back up your iPhone music together with other file types all at once. The other is the custom transfer mode that allows you to make a backup of some songs from your iPhone by clicking the iPhone device on the main screen > choose Audio > Music.
Step 3: Then, go to the top-right corner to click the Folder icon, and customize the storage path for the exported songs.
Step 4: Now, click the Transfer button to back up iPhone music to the computer at a fast speed. If you are a Mac user, you need to install and use the EaseUS MobiMover Free Mac version. And the operating steps are the same as those above.
With EaseUS MobiMover Free, many other iPhone files can be recovered with the transfer function, like recovering deleted photos, messages, and notes from iPhone with simple steps.