Hello, I recently bought a new computer and downloaded my iTunes. before on my old computer I had an iTunes with like 200 songs, and also there are so many fantastic songs on my iPhone, since I got my new computer, I want to put music from iPhone to iTunes on the new computer, every time I try to give a try, however, things ended up with fail, can you help me to resolve my problem?
Nowadays, iPhone has become so much popular in the world, iPhone is not only a telephone, but also works as a great music player, people can use it to listen to music for relaxing after a hard work for example. If you are a big fan of music, you may purchase or create a lot of music collection from iTunes store or any other music application. However, we suggest you put music from iPhone to iTunes to make a backup because if your music has been lost or damaged, you'll have a chance to restore them, so do you know to do that? Please follow these steps below.
How to put music from iPhone to iTunes
First of all, launch iTunes on your computer and it's better to make sure that your iTunes version is the latest one.
Then, please find the Store menu and choose the Authorize This Computer option. This option means that the computer you are on will be permitted to access and use your Apple ID. If not, the process cannot be continued.
Thirdly, log in with your Apple ID and password, then click on the Authorize button to complete the authorization process.
Finally, connect your iPhone to your computer and tape on the File menu, then choose Devices, and select Transfer Purchases from iPhone to finish the process.
Manage music files on iPhone with a free iPhone content manager
iTunes is a good tool to sync data between your iOS device and your computer, but you may be surprised that iTunes isn't so much easy to use than you thought before, especially when you are a new iPhone user. So how to manage your music files easily without using iTunes? Let's take a look at some iTunes alternatives anyway, and now, we'll give you an efficient solution on using a totally free iPhone content manager - EaseUS MobiMover Free. You can manage your iPhone data on transferring, adding, deleting, editing just with a few clicks, for example, export music videos from iPhone to computer.
Step 1: Connect your iPhone/iPad to your computer (Mac or PC), launch EaseUS MobiMover Free, and go to [your device name] > Audio > Music as shown in the image below.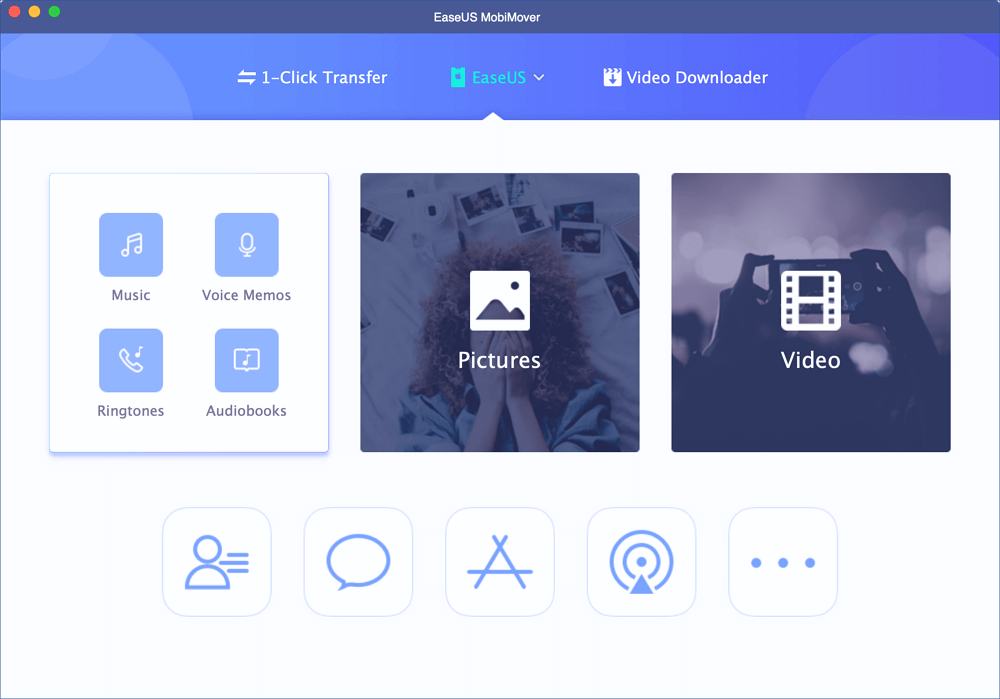 Step 2: Select the songs you want to delete (click the checkbox next to name to choose all items) and tap the trash icon. (Before you remove music from your device, you should make a backup of them in case of future use by clicking the Transfer to Computer button.)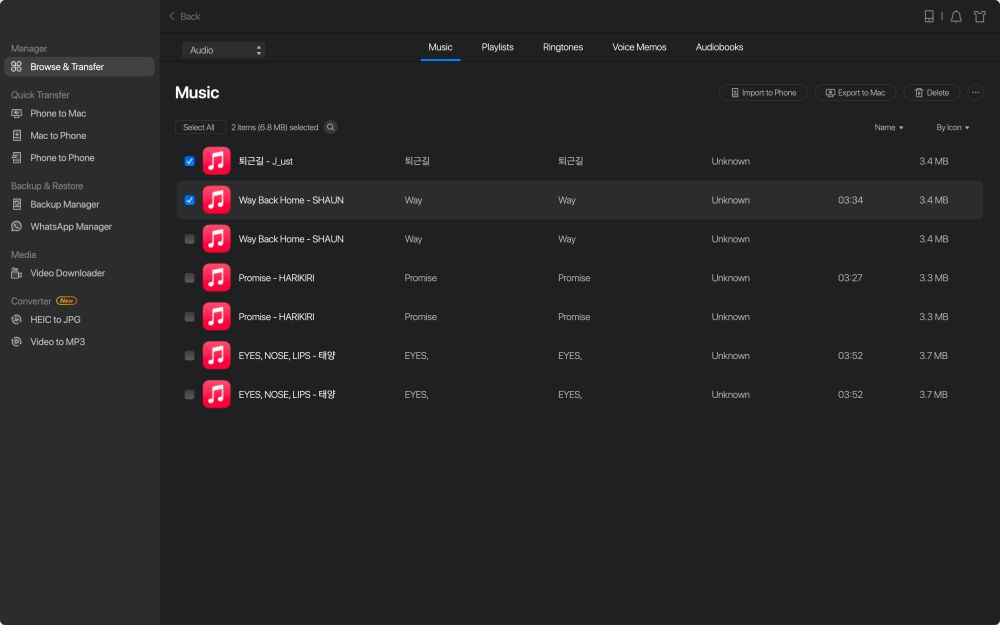 Step 3: After clicking the trash icon, you will see a new window ask for confirmation. Click Yes in the window to delete music on your iPhone/iPad from computer.