I have recently been given a work iPhone 6. I am therefore selling my private phone. the question I have is I would like to transfer all my pictures from my private iPhone to my work phone.. is there a simple and quick way to do this? I downloaded and paid for an app but you can only do 50 pics at a time and lots of my movies fail etc.
Actually, more and more people like to use iPhone, because iPhone is not only a telephone to make a phone call, but also it works as great multiple media device to take a photo, listen to music, play games with the others in the world. Therefore, if you use frequently iPhone to take pictures, you may find that the pictures taken by iPhone have a great display quality. Suppose that you've changed to a new iPhone, you definitely don't want to lose all the pictures on your old iPhone, thus you really need to move pictures from iPhone to iPhone, but if you are still wondering how to transfer photos from the old iPhone to the new one freely and efficiently, here in this article, we'll propose you to use a free iPhone data transfer software - EaseUS MobiMover Free to do you a favor. It is a user-friendly iPhone transfer software for iOS devices. It works as a professional free iPhone content manager that can help to transfer, add, delete and edit data with a few clicks. Follow the steps below to have a try.
How to move pictures from iPhone to iPhone with MobiMover Free
Step 1: Connect your iPhones to your computer, open EaseUS MobiMover Free, then go to [your device name] > Picture > Photo/Album. (It's no doubt that you can also use the 1-Click Transfer feature to download photos from iPhone to iPhone.)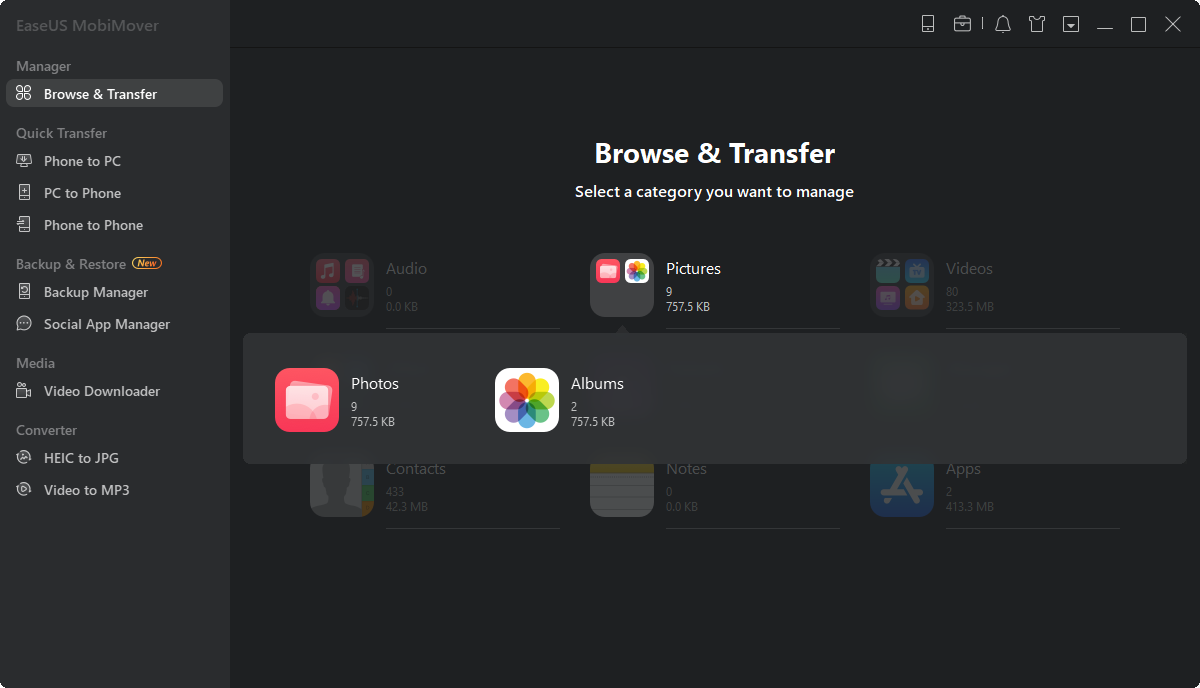 Step 2: Choose the photos or albums you want to move from one iPhone to another, then click the Transfer to Other Device button. (One difference between the custom transfer introduced here and the 1-Click Transfer is that the former enables you to copy photos from iPhone to iPhone selectively, while the other helps to download all photos at once.)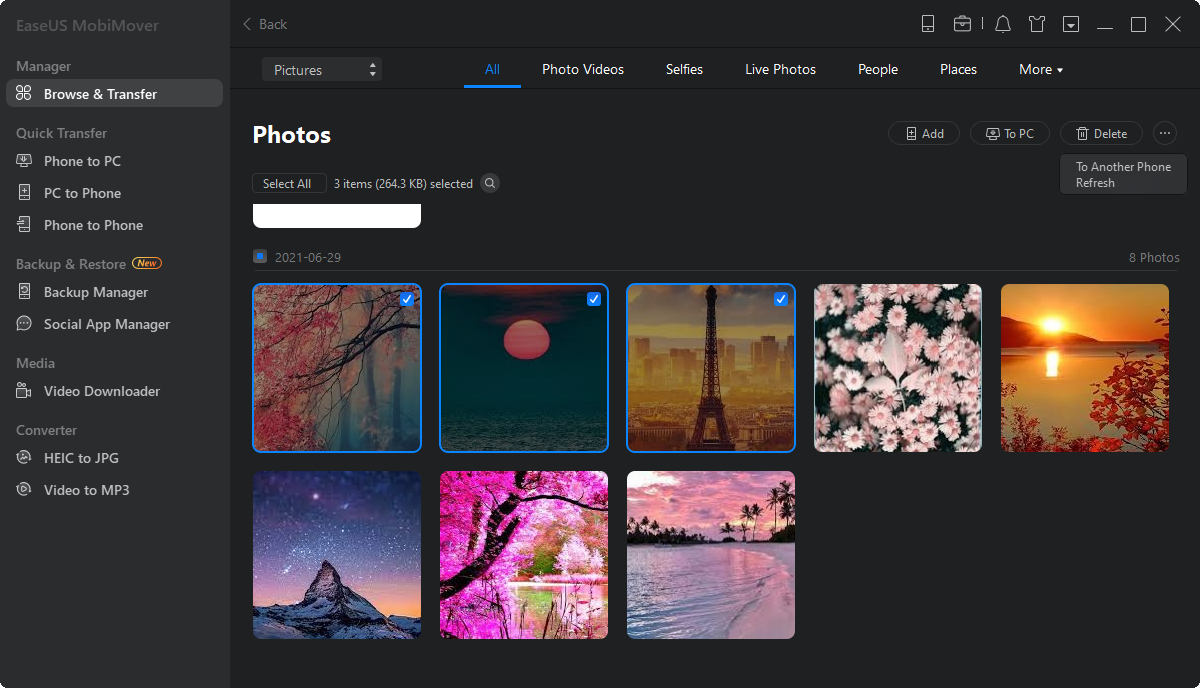 Step 3: Select your target iPhone and MobiMover will start transferring photos from iPhone to another. When it has done, go to your target device to check the items in the Photos app.