iPhone is a great smartphone, and also can be a good music player, especially when it matches with the new iPhone AirPods. Thus, keeping music on your iPhone well-managed is also one of the most important things to while using iPhone. Generally, we use iTunes to manage music songs on iPhone or iPad. But, as you know that iTunes is always too slow to work. Many iPhone users are looking for the methods to manage music on iPhone without iTunes. Don't worry, this post will show you 3 easiest methods to manage music on iPhone without iTunes.
Method 1. Manage music on iPhone with EaseUS MobiMover (Free Tip)
EaseUS MobiMover is one of the top free iPhone data transfer programs on Windows PC. As long as you have a computer with Windows 7 or later and update you iPhone system later than iOS 8, you could use this software. It could help you to transfer data between iPhone/iPad or between iPhone/iPad and computer. What's more, the custom file managing function is also really helpful. It will let you manage music files on your iPhone easily. Following tips show you how to delete music on iPhone with MobiMover.
Step 1: Connect your iPhone to your computer (Mac or PC), launch EaseUS MobiMover Free, and go to [your device name] > Audio > Music as shown in the image below.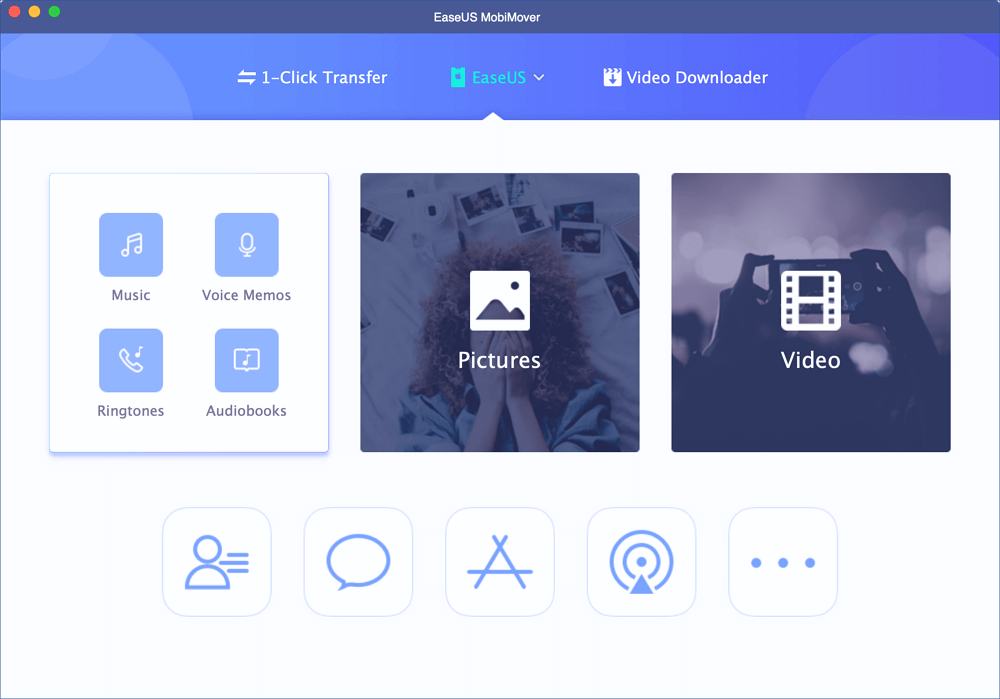 Step 2: Select the songs you want to delete (click the checkbox next to name to choose all items) and tap the trash icon. (Before you remove songs from your device, you should make a backup of them in case of future use by clicking the Transfer to Computer button.)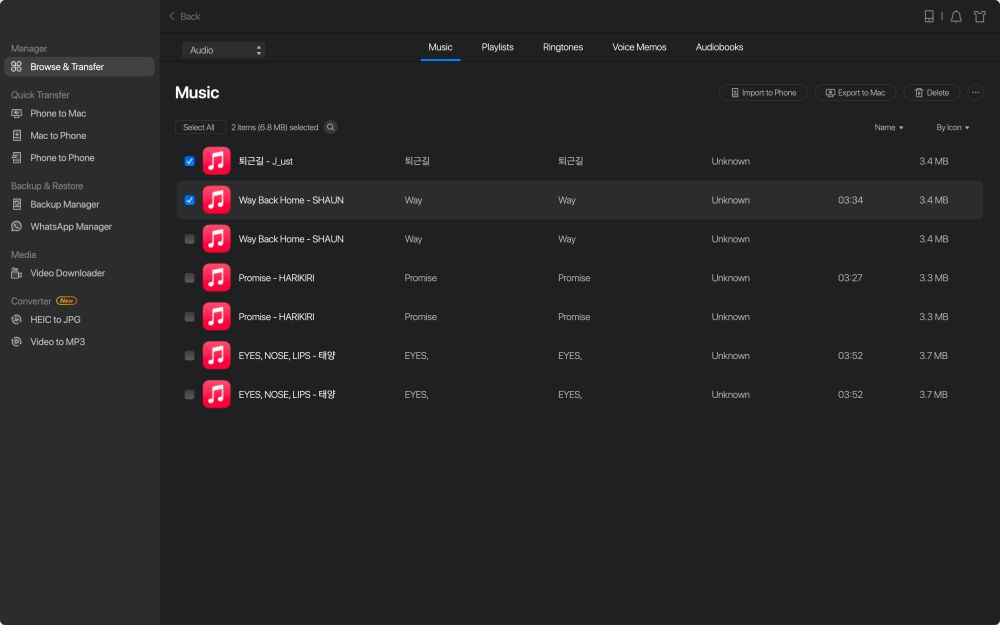 Step 3: After clicking the trash icon, you will see a new window ask for confirmation. Click Yes in the window to delete songs on your iPhone from the computer.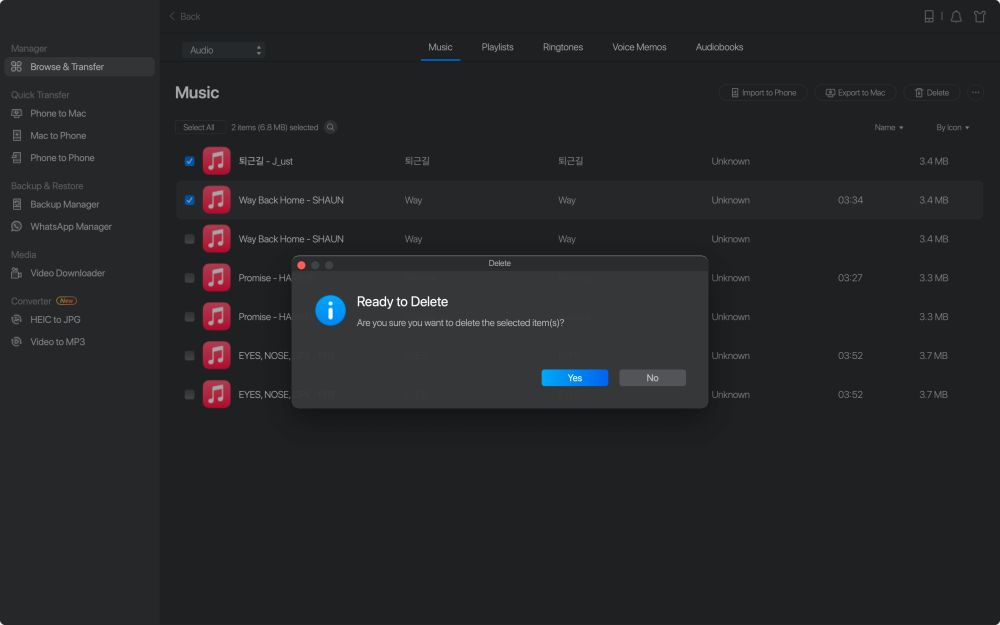 Method 2. Manage music on iPhone with Music app
If the running speed of your iPhone is good, you could try to use Music app to manage music files on iPhone, but you have to manage the songs one by one.
Step 1. Open the Music app on your iPhone.
Step 2. Tap "Edit" on the top-right, you can decide what and how music files on your iPhone display. Tap "Done" after choosing.
Step 3. Tap one of the options in the library. For example, here we tap the option "Songs".
Step 4. Choose the way of sorting these songs on the right-top button "Sort", this will help you to manage music files on your iPhone.
Step 5. Long press on the song you want to manage, it will open another panel.
Step 6. You can manage this file on your iPhone by deleting from the library, adding to Playlist, and more options.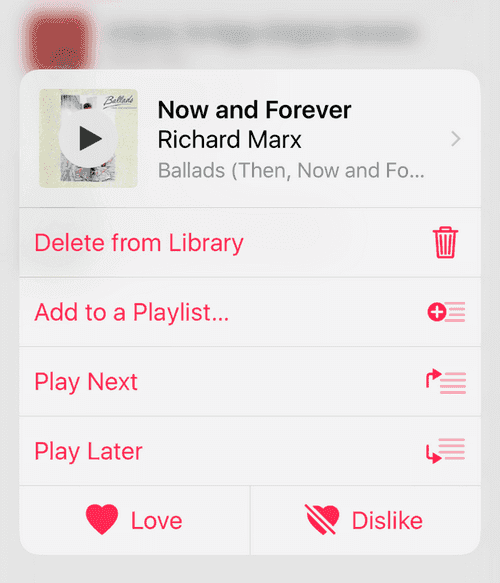 Method 3. Manage music file on your iPhone with Settings
iPhone also provides another method to manage music files on iPhone.
Please notice that this method couldn't support to manage multiple files at the same time.
Step 1. Go to Settings>Music, you will find many options about music settings. Find "Downloaded Music" and tap it.
Step 2. Here you can see the list of the music artists, you can delete all music on iPhone at once, or tap the name of the artist, then go further to manage these files on your iPhone.
Step 3. You can find the list of albums of this artist, delete music albums on iPhone, or tap the name of the album and delete particular songs.
Step 4. Tap the "Edit" button on the right-top, then tap the minus icon on the left side of those files. Next, tap "Delete" on the right side.