It could be annoying to manage hundreds of contacts on iPhone. iPhone is a great smartphone, but not smart enough to manage your contacts without any effort. If you want to manage contacts on your iPhone, you would have to open them on your iPhone one by one and edit each of them on your cell-phone keyboard which is not as convenient as a computer keyboard. What if I want to transfer contacts to this iPhone, then manage them later? If it's so inconvenient to manage contacts on iPhone, is it possible to manage contacts via computer? In fact, it's easy to do that.
Part 1. Manage your contacts with EaseUS MobiMover (Free Tip)
Most of the times, we need the help from iTunes to transfer or manage data on iPhone/iPad, but this time iTunes is useless because iTunes cannot support to manage contacts at all. You can try another iPhone transfer tool, EaseUS MobiMover Free. It has not only the iTunes functions but also the amazing file managing function. You could create, edit and delete almost all kinds of data on iPhone easily. Meanwhile, the transfer operation is much easier and faster than iTunes too. You can back up iPhone to computer without iTunes anymore if you choose MobiMover. Moreover, MobiMover also enables you to put music to iPhone, download videos to iPhone, add playlists to iPhone, etc..
Follow steps below to manage your iPhone contacts by deleting all or certain items at one time with MobiMover.
Step 1. Connect your iPhone to your computer, either Mac or PC, with a USB cable. Launch EaseUS MobiMover and click "Content Management > Contacts".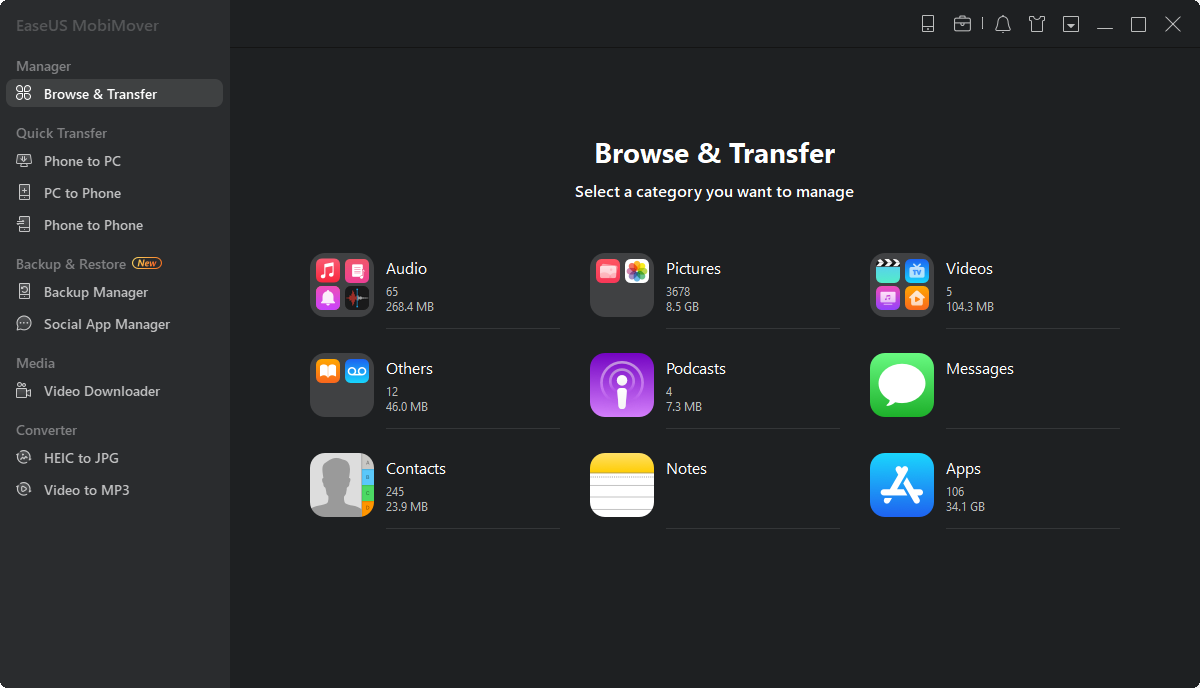 Step 2. Click "Select All" to select all the contacts on your iPhone or tick the checkbox next to the items you want to remove to choose specific items, then click "Delete" to delete the selected contacts from your iPhone. (Before you remove these files from your device, you are recommended to make a backup of them by clicking "Transfer to PC".)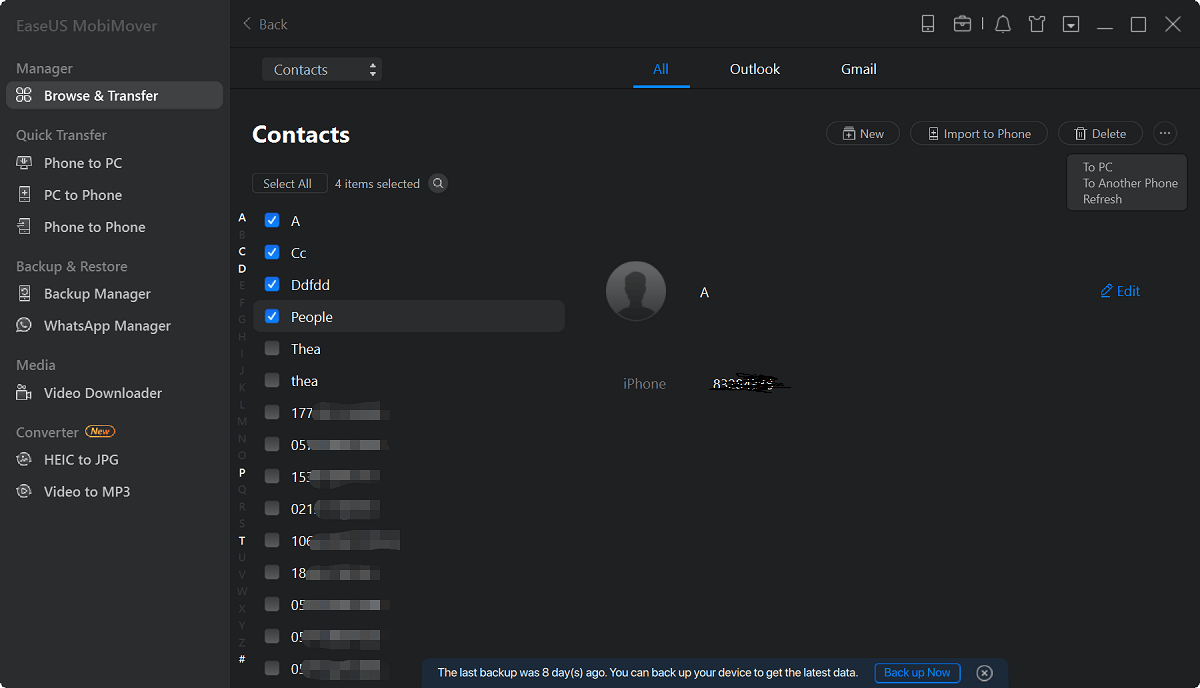 Step 3. After clicking the delete button, you will see a new window asking you whether to delete the selected items. Click "Yes" in the window to confirm your deletion.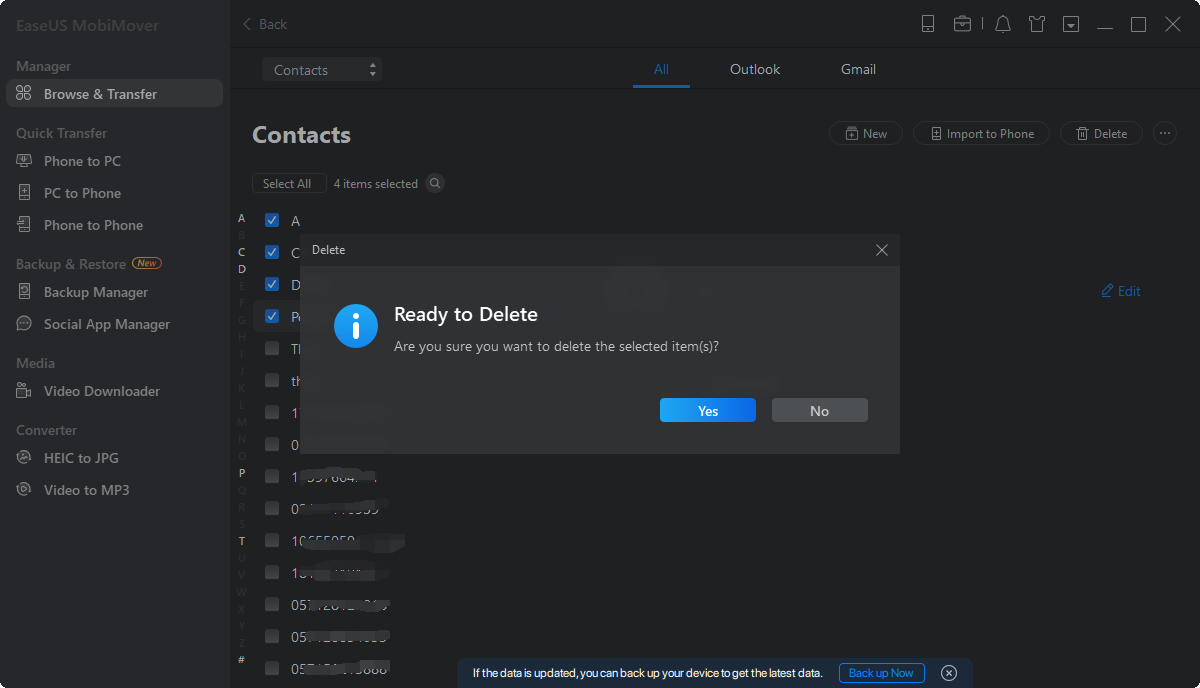 Part 2. Get your contacts from another account on iPhone
Step 1. Go to Settings>Contacts>Accounts.
Step 2. If you want to change contacts from other iCloud accounts, please tap "iCloud". If you want to import contacts from Google Contacts, other iCloud account or other third parties, please tap the option "Add Account", and select which one account you need.
Step 3. Log in with your other account and give the authority to this iPhone. Then turn on the option "Contact".
Step 4. Go to Phone>Contacts, and check the results.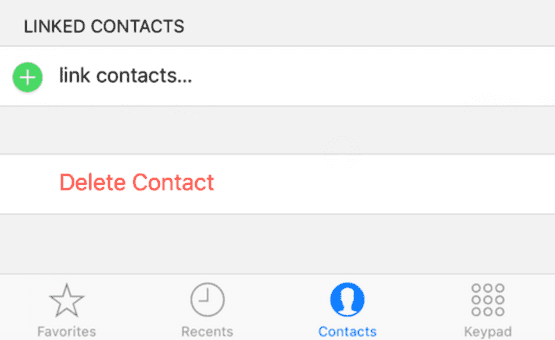 Part 3. Add a single contact on iPhone
In real life, we may not always need to import contacts from other accounts. Most of the time, we add a single contact on iPhone.
Step 1. Go to Phone>Contacts.
Step 2. Tap the plus icon on the top-right. It means you want to add a new contact on iPhone.
Step 3. Enter the main details of this contact: name, company, phone number, e-mail address.
Step 4. Set other details of this contact: ringtone, URL, address, birthday, and other information.
Step 5. Tap "Done" on the right-top when you have finished editing.
Tip: if you want to transfer contacts from iPhone to iPhone, you may consider using iCloud.
Part 4. Delete contacts on iPhone
Sometimes your contacts are not related to you anymore, or maybe you just don't want to contact them any longer. You can choose to delete those contacts on iPhone.
Step 1. Go to Phone>Contacts.
Step 2. Find the contacts you want to delete.
Step 3. Tap this contact and tap "Edit" on the right top.
Step 4. Slide down to the bottom, and tap the button "Delete Contact", and tap it again.
Step 5. If you have accidentally deleted the wrong contact, you can try to restore deleted contact with iCloud or iTunes.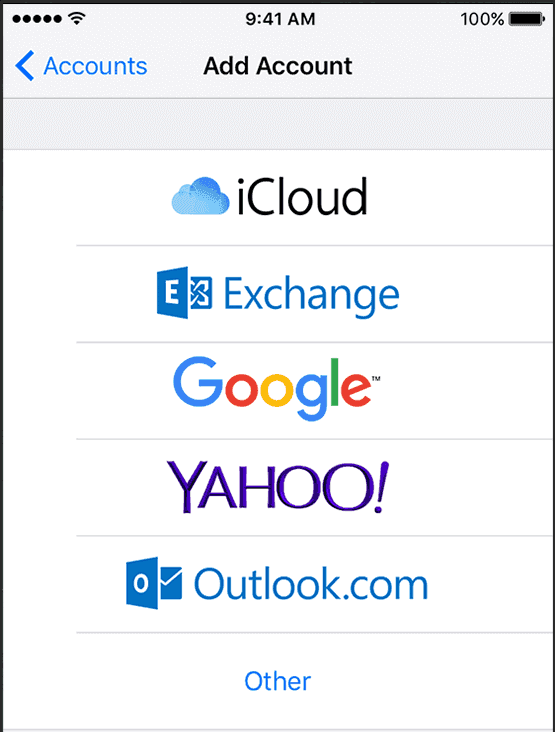 This is how you manage contacts on iPhone, you can also manage contacts on the computer via iCloud too. And, remember to backup contacts on iPhone once a while to make your data safe.