How do I transfer ebooks from PC to iPad now that they've killed books in iTunes?
"Up until yesterday, I had no problems transferring ebooks from my PC to my iPad via iTunes. Now they've killed that functionality. (Thanks, Apple). So how do I transfer and maintain my library now?"
The question was more towards how you add epub books to iBooks on an iOS device directly now that is has been removed from iTunes. You cannot do so anymore. Unless you are using a Mac where you can use the Mac iBooks App to transfer Books to iCloud Drive, but there is no access to iBooks on iCloud Drive on a Windows PC. So for Windows users how to transfer ebooks to iPad from Windows PC? Read this article to find out how to transfer ebooks to iPad with free iTunes alternative - EaseUS MobiMover Free. This free iPhone transfer software allows you to transfer the ebooks got from the iTunes Store or downloaded from another location. To transfer your ebooks to iPad, please follow the steps below.
How to transfer ebooks to iPad with EaseUS MobiMover
With the Transfer to This Device feature of MobiMover, you are able to transfer files from PC to iOS device without iTunes syncing and don't need to worry about previous data wiping. The supported files are photos, videos, audios, books, contacts, etc.. Now, follow steps below to transfer books from computer to your iPad with MobiMover in the simplest way. Meanwhile, if you want to transfer books from iPhone/iPad to computer for data sharing, here is the online tutorial with MobiMover.
Step 1: Connect your iPad (running iOS 8 and later) to your computer (Mac/PC), run EaseUS MobiMover, and go to [your device name] > More. (You can also use the 1-Click Transfer feature to transfer PDFs from computer to your iPad.)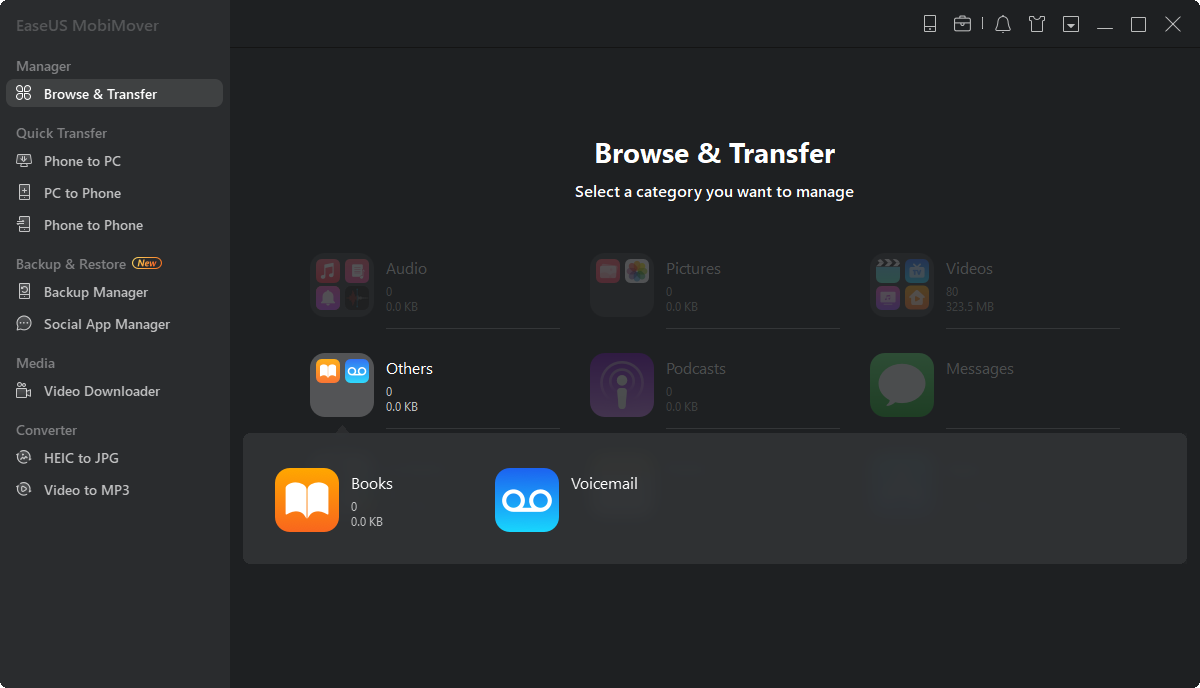 Step 2: Since you want to copy books from computer to your iPad, click Transfer to This Device in the options. (As you can see, you can transfer your iPad PDFSs/ePubs to computer by clicking Transfer to computer or sync books from one iOS device to another by tapping Transfer to Other Device.)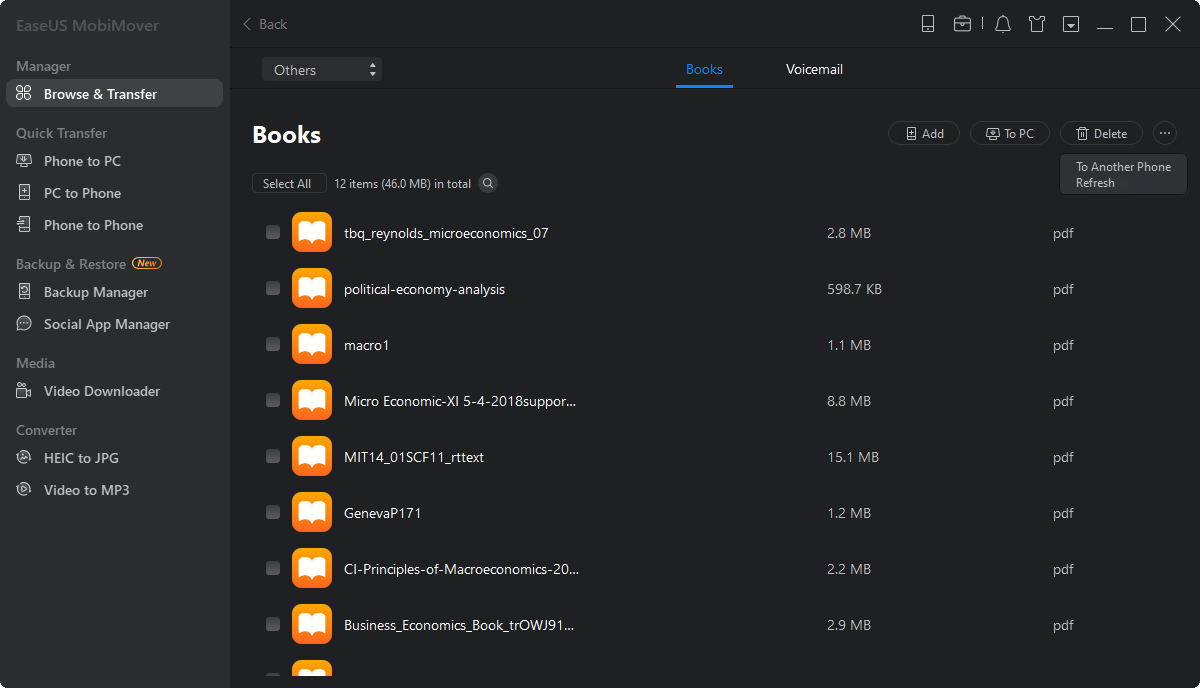 Step 3: Then a new window will appear, in which you need to select the PDF files you want to copy to your iPad. After choosing the items, MobiMover will start transferring PDFs from computer to your iPad immediately. When it has finished, go to check and view the books on iPad in the Books app.
Through the above steps, you can successfully transfer ebooks to iPad. In addition, EaseUS MobiMover Free has helped millions of users easily transfer purchased books from iPhone to iPad without ignoring a single ebook you care about. If you need it, just try.