I am trying to send my long and large videos from my phone to computer to free up space of my iPhone 7, is there any quick and easy way?
Recording video with the latest iPhone, you may quickly run out of storage. In addition to the fact that it's a bad idea not to back up these precious memories, you'll want to free up space by sending these videos from your iPhone to computer. If the videos are long, then this can take up even more room. What do you do if you want to send these long videos from your iPhone to your Mac or PC? iTunes is out of the question, it will take your long long time and maybe fail at the end. So you're going to have to look for other methods.
How to Send Long Videos from iPhone to Mac with Mac Embedded software
If you want to send long videos to your Mac, you can use Image Capture to send your videos from your iPhone to your Mac hard drive. Here is how you do that:
Plug your iPhone into your computer.
Launch the Image Capture application.
Click where it says Share Camera near the bottom of the window and turn this function on.
You will see your device listed on the left. Click on it.
Now you will see your videos and images listed on the main screen. Scroll through them and select the ones that you want to send to your Mac. Now click Import. If you want to import all of your videos and photos, you can also just click Import All.
The biggest one is that it only works for videos on your camera roll. Also, if the videos are too big, Image Capture can freeze during the sending. Is there any quick and easy way to send long videos of all types from iPhone to computer? Yes, we will give you a step-by-step guide to send long videos from iPhone.
how to Send Long Videos from iPhone to Windows Computer with MobiMover Free
EaseUS MobiMover Free is the only one free iPhone data transfer software allows sending long videos from iPhone to computer in a completely free way in the world, no matter how many files you have or how big the data size is. It will take a few minutes to complete this task. It's also a great free iPhone content manager which will help you to make iPhone faster even though you have put these movies on the iPhone.
Now, download and install EaseUS MobiMover Free on your PC, then follow the steps to send videos from your iPhone to PC within minutes.
Step 1: Connect your iPhone to your PC via a USB cable. When a notification pops up on your iPhone asking you whether to trust this computer, you need to tap on Trust to continue. Run EaseUS MobiMover Free and go to the main screen.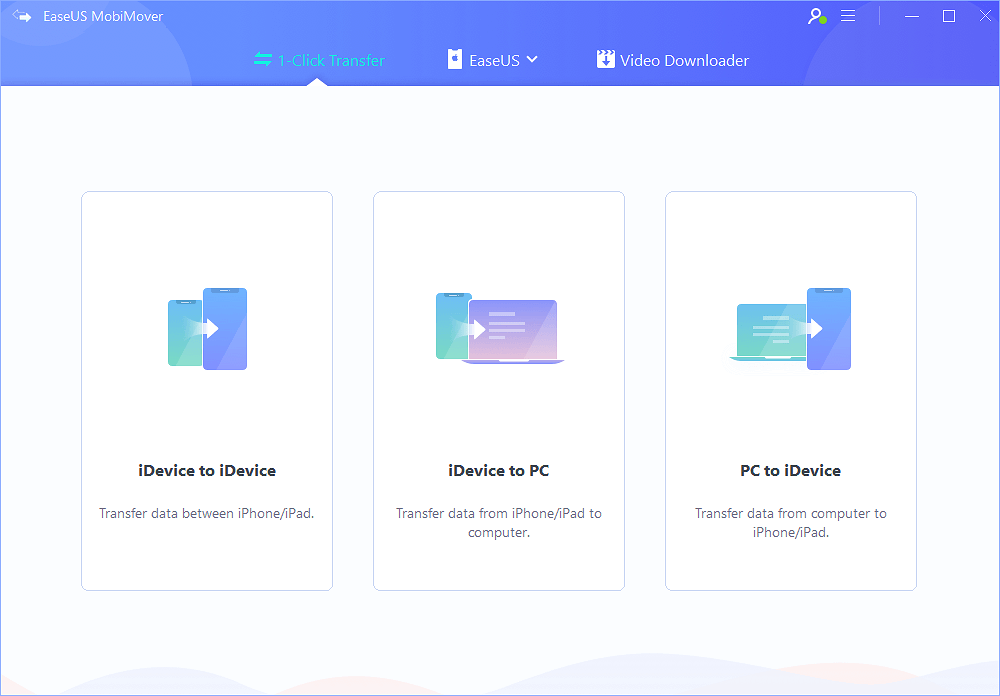 Step 2: Click your device name (like EaseUS1 in the screenshot) in the main interface. Choose Video, and you will see Movies, TV Shows, or Music Videos. Select one of them (movies here) and move to the next step.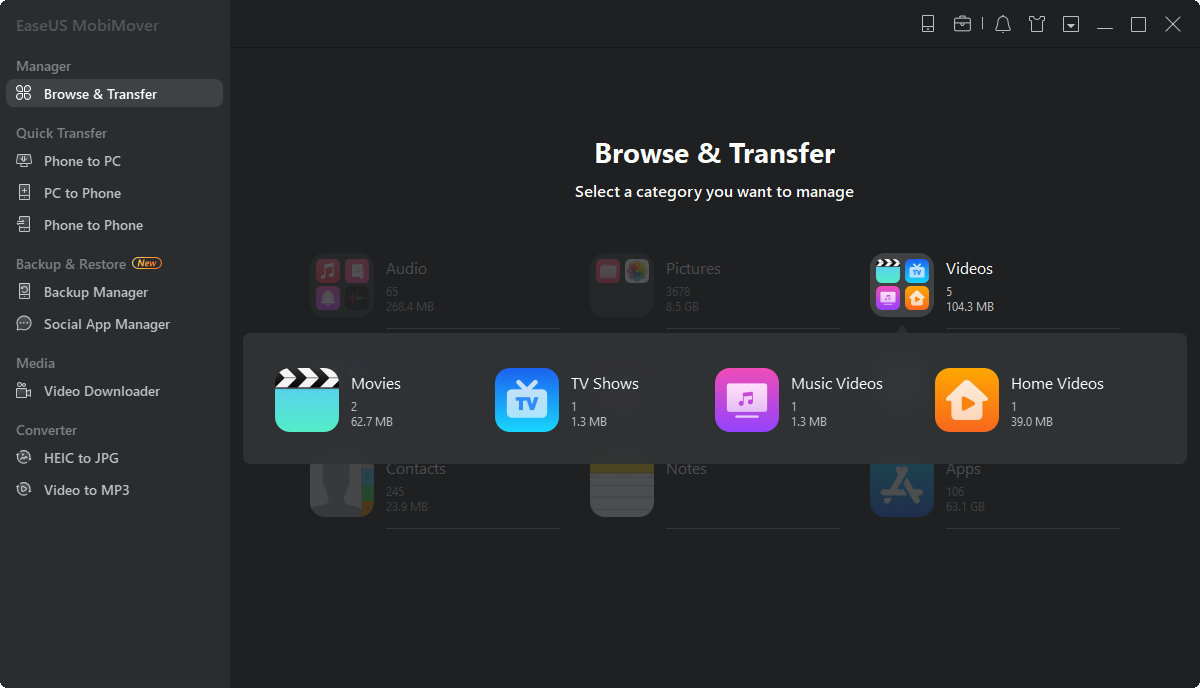 Step 3: After selecting the category, choose the videos you want to transfer from iPhone to PC and click the Transfer to Computer button.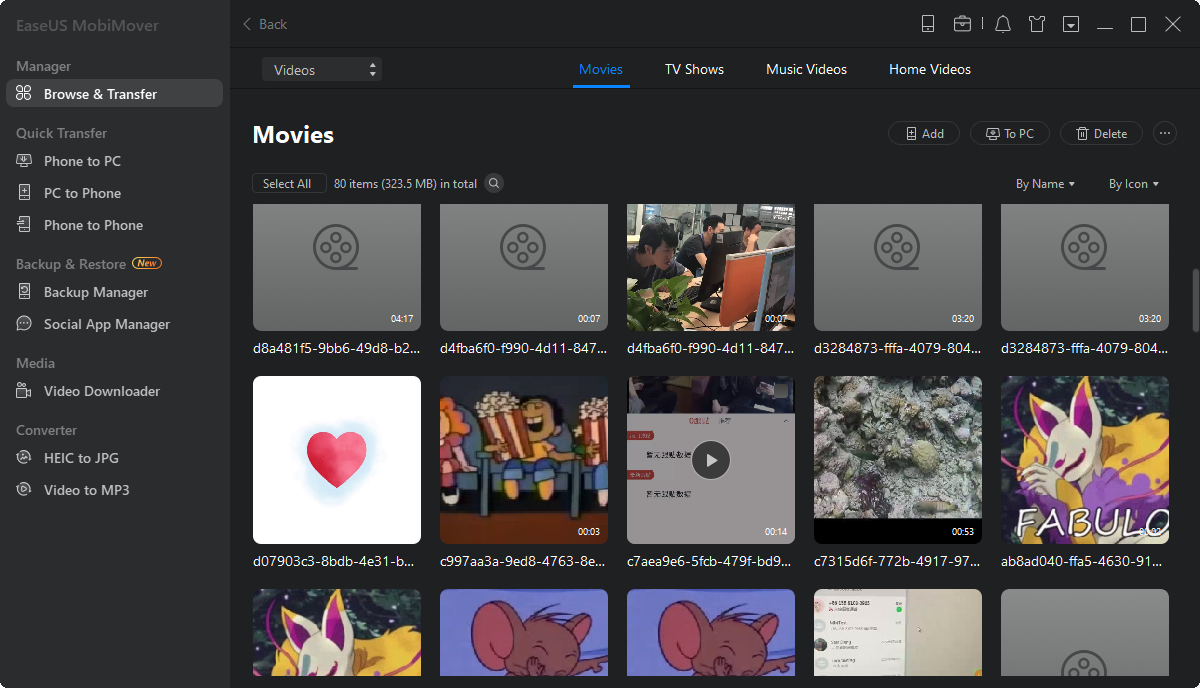 Step 4: Then a new window will pop up asking you to choose a folder to save the videos to be transferred. After that, MobiMover will start transferring videos from iPhone to PC with fast speed. When the transfer process is over, you can check the imported videos on your PC in the folder you have just selected.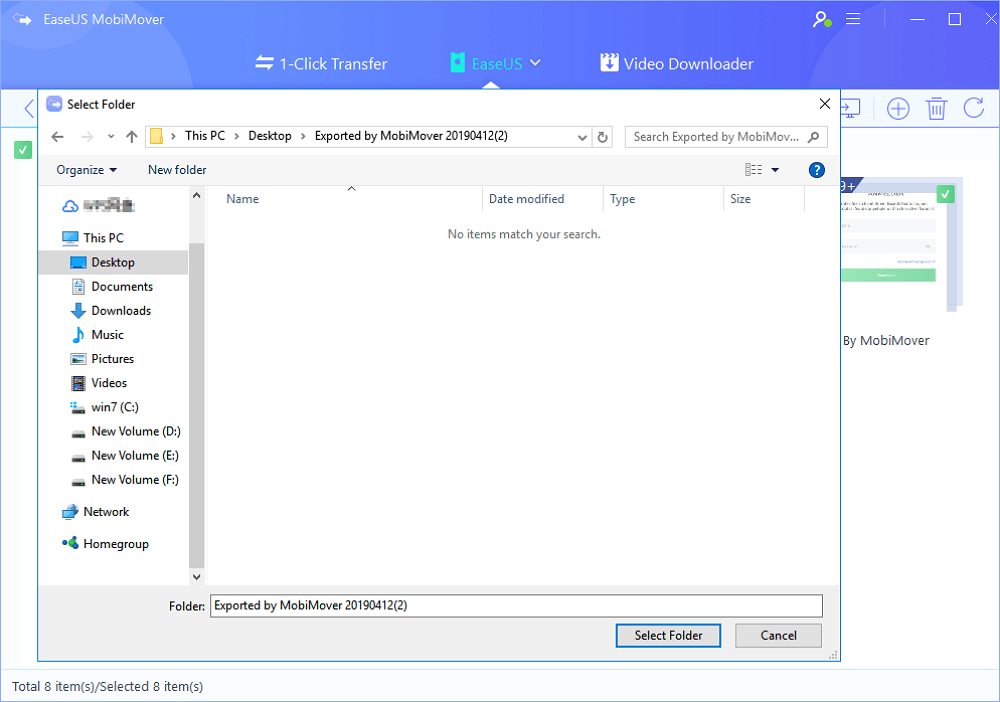 In this way, you can send all videos from iPhone to computer. If you need to transfer several specific long videos from iPhone to computer, you can make use of the "Custom" transfer of EaseUS MobiMover Free from the main window. Besides it also support to send videos from iPhone to iPhone.