I have an iPhone 8 and an outlook.com/hotmail account. The Hotmail account has a large number of contacts (1000+). I've set the iPhone up to use the outlook.com account. It works fine for my mail and calendar. The contacts aren't really syncing though. It's downloaded 62 of them and stopped. I have contacts set to "on" in the settings. The contacts sync fine on my desktop using the outlook thick client. Any idea what I'm doing wrong? Thanks
Hotmail's email, calendar, and contacts tools help you communicate, stay on top of what matters, and get things done. It has been widely used in the world for business or the other affairs. But definitely you don't want to take your laptop or PC with you at all time, you just need to deal with things on your portable device like iPhone, it's absolutely convenient and efficient to communicate with someone via email on your iPhone. So just imagine that you have hundreds of contacts on your Hotmail account, you need to transfer all the Hotmail contacts on iPhone now from your computer or your old iPhone, do you know what should you do? Please follow these steps below to give a try.
How to transfer Hotmail contacts on iPhone
If the system of iOS is iOS 10/11, here are the steps below:
Step 1. Go to Setting>Contacts>Accounts>Add Account.
Step 2. Select Outlook, and log in with your Outlook account.
Step 3. Then you can see four options, active the contacts with one click.
But if your iPhone still running iOS 8/9, to transfer outlook contacts to iPhone, follow these instructions:
Step 1. Go to Setting>Mail> Contacts>Calendar>Add Account.
Step 2. Tap Outlook and log in to your Outlook account.
Step 3. Turn on the Contacts and tap Save to finish.
How to transfer contacts to iPhone
Sometimes, you need also to send contacts to iPhone from your old iPhone, and here we'll show you a free way of using a free iPhone data transfer software which called EaesUS MobiMover Free, it supports to transfer many types of files from iPhone/iPad to PC just with a few clicks, including contacts, messages, notes, calendars, voice mails, books, Safari bookmarks & history, photos, videos, audios to make your iPhone life easier.
Step 1: Connect your iPhone to your Mac, open EaseUS MobiMover Free, and choose Mac to iDevice from the main interface.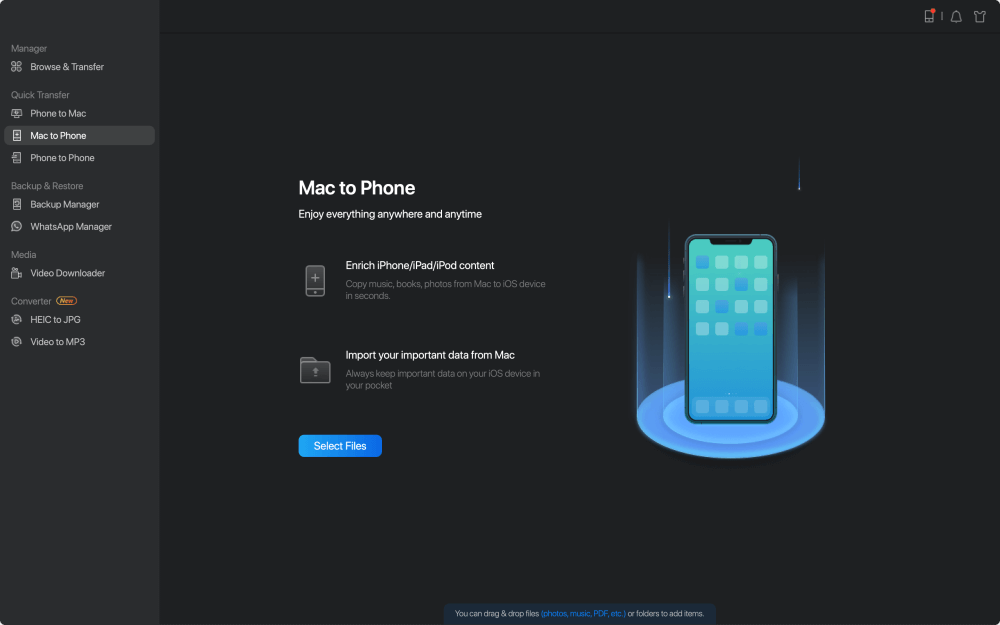 Step 2: Click the more button (three dots) under your Mac icon and choose to transfer contacts from Mac to your iPhone by folder or by file. Choose the folders or files you intend to copy from Mac.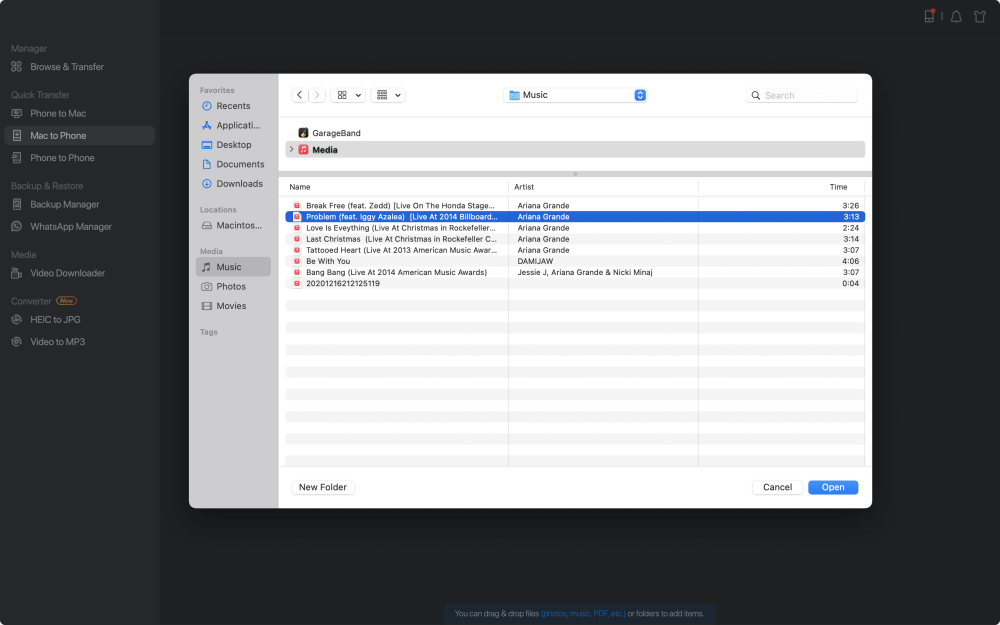 Step 3: Check the category/categories you want to transfer. (With EaseUS MobiMover, you can also import other files, including photos, music, videos, and more, from Mac to your iPhone.)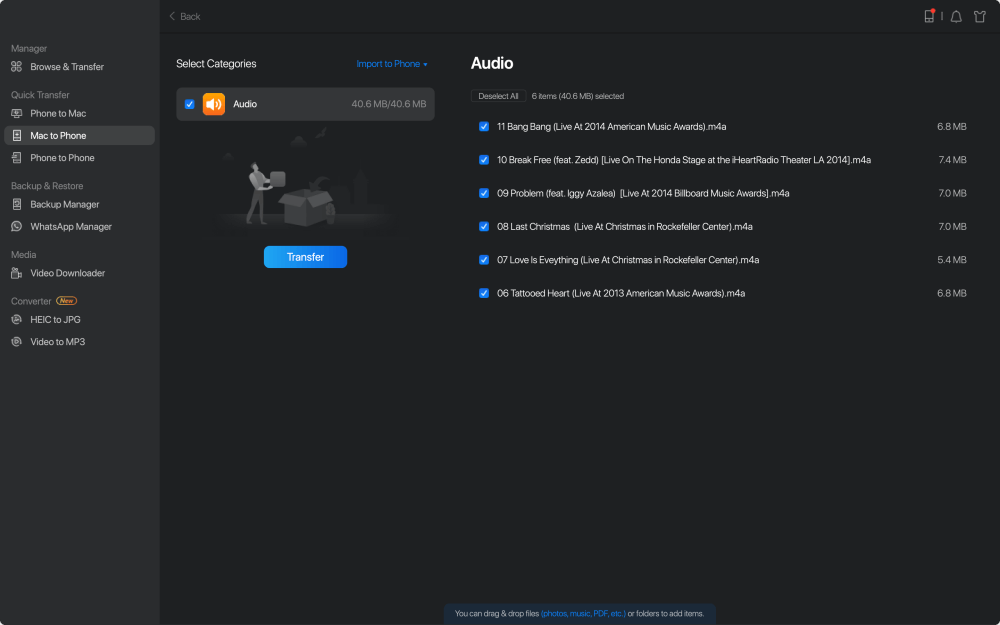 Step 4: Click Transfer and MobiMover will copy contacts from Mac to your iPhone at once. When it has done, you can check the items in the Contacts app on your iDevice.