With the improvement of living standards, people tend to find new ways and means to enjoy themselves. There is one way that will never be outdated, and that is watching TV shows. With the rise of iPhone users, they tend to watch TV shows on their iPhone. However, watching TV shows outside without Wi-Fi connection will cost a lot. What should you do? Why not try to download them from your computer or iTunes in advance, and then import TV shows to iPhone/iPad? Here we will introduce you two ways to transfer TV shows to iPhone from both computer and iTunes.
Part 1 How to Import TV Shows from iTunes to iPhone/iPad
You can purchase or rent movies/TV shows from iTunes, and transfer to your iOS devices via USB cables. Let's see how to do it step by step.
Step 1: Plug the dock connector end of USB cable into your iPhone and the other end into an available USB port on your computer. iTunes will usually launch automatically. You can also manually open iTunes.
Step 2: Click the iPhone icon under the Devices list in the left pane of the iTunes window.
Step 3: Select the Movies tab from the top of the iPhone "Settings" window.
Step 4: Click the Sync movie checkbox. The "Automatically include all movies" checkbox will sync all movies/TV shows to your device. Click the double arrow to show more sync options. If you want to select specific TV shows to transfer, check the box for each movie in the Movie pane.
Step 5: Click Sync in the bottom-right corner of the iTunes window to start transferring.
With iTunes, you can only import purchased TV shows to your iPhone and iPad. If you want to make use of free sources of movies and TV shows online, you might need to download them from the internet and transfer TV shows from computer to iPhone/iPad.
Part 2 How to Import TV Shows from Computer to iPhone/iPad
If you're looking for the easiest way to transfer your TV show from computer to your iPhone/iPad, then EaseUS MobiMover Free can be your best free choice. It is the world's first freeware for free iPhone data transfer that can help you put all the content in the right place. MobiMover will safely transfer iOS content without erasing the original data on your devices. Apart from transferring movies/TB shows, MobiMover Free can also transfer music from computer to iPhone/iPad so that you can enrich playlist with online music sources. Now let's see how to import TV Shows from Computer to iPhone with EaseUS MobiMover Free.
Step 1. Connect your iPhone/iPad to your computer and launch EaseUS MobiMover. On your iDevice, click "Trust" to trust your computer. Then go to "Content Management" > "Videos" > "TV" in MobiMover.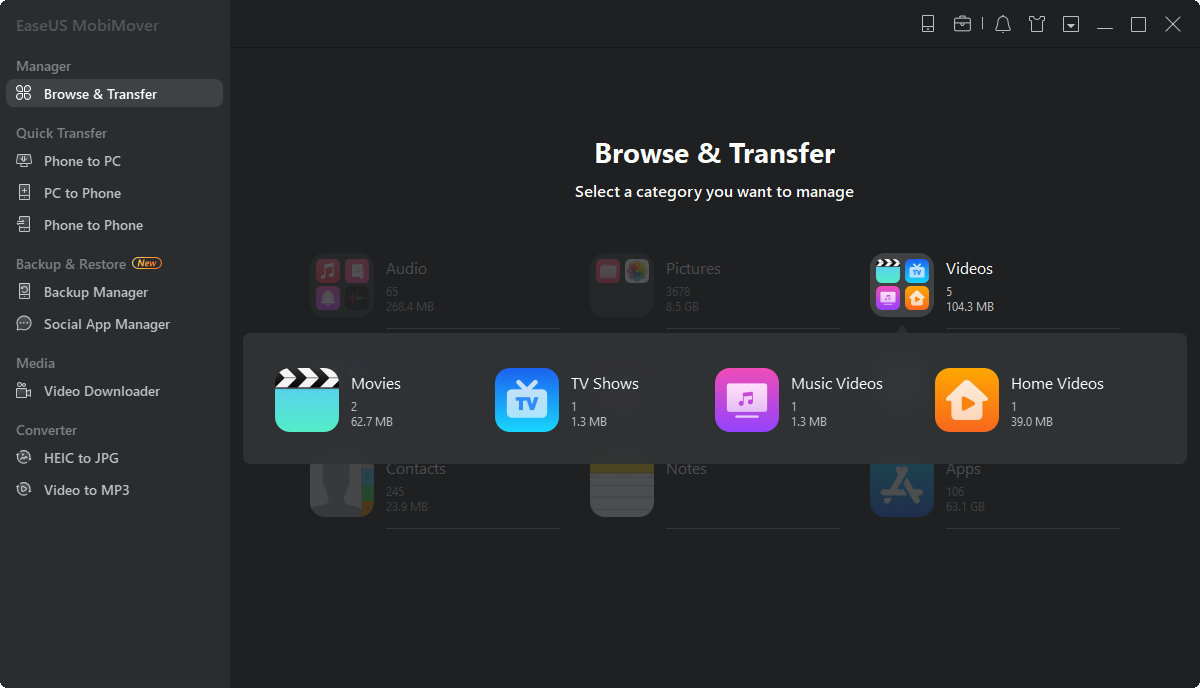 Step 2. To transfer TV shows from your computer to iPhone or iPad, choose "Add Contents".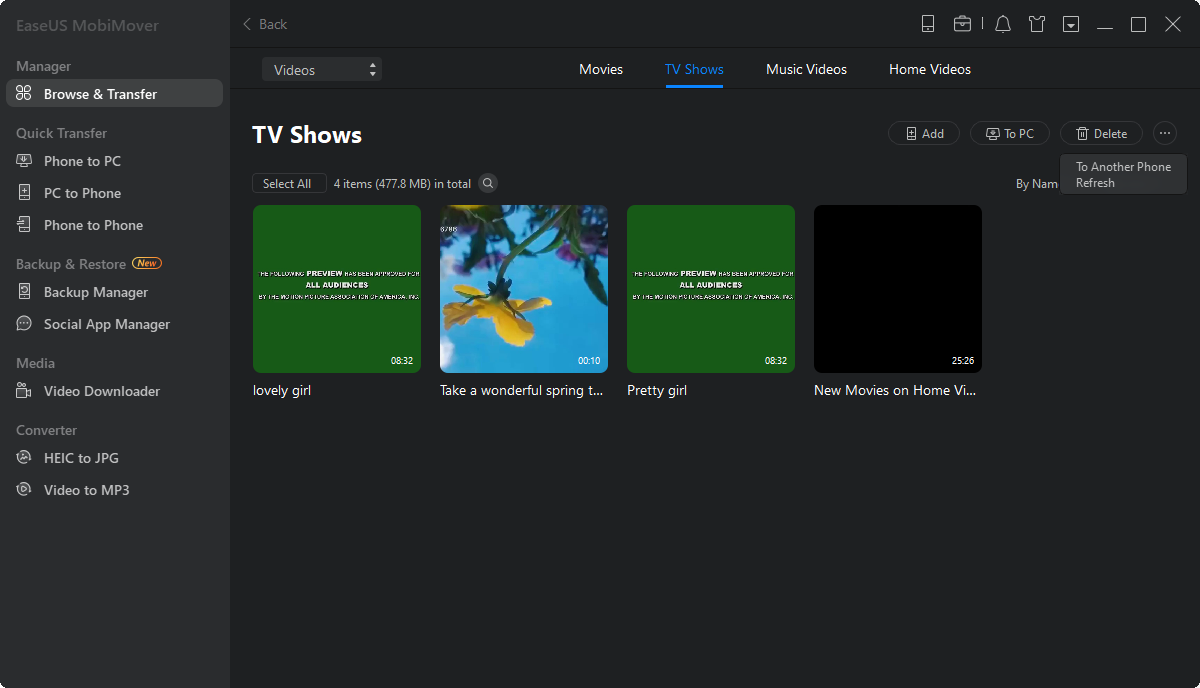 Step 3. Now you need to select the TV shows you want and click "Open" to transfer from computer to your iPhone/iPad. Videos formats, including MP4, MOV, M4V, WMV, RM, MKV, AVI, and FLV, are all supported by EaseUS MobiMover. (While transferring videos that have formatted not supported by your iPhone/iPad, MobiMover will convert it to MP4 automatically during the transfer process.)
After importing TV shows/movies from computer to iPhone, you can also sync movies from iPhone to iPhone/iPad with MobiMover Free, so that you can enjoy the TV shows on each of your iOS devices anytime, anywhere.