Many users are faced with a screenshot not working on iPhone after installing iOS 10 or later, which may be caused by a change of the screenshot key on iOS 10 although the regular way to capture a screenshot is still the same. In this guide, we've prepared effective ways for you to fix the screenshot not working on iPhone and iPad.
How to fix screenshot not working on iPhone or iPad
Tip 1. Press and hold Home and Power buttons simultaneously
When you want to take a screenshot, sometimes you may lock up your iPhone, and sometimes you may activate Siri instead of taking a screenshot, which is frustrating. Hence, please press and hold the Power and Home buttons at the same time, but make sure to press the Power button a second before the Home button, which is the small change in iOS 10.
Tip 2. Force reboot your iPhone or iPad
Press and hold the Home and Power buttons together for at least 10 seconds, and your device should proceed to force a reboot. After this, your device should work well, and you can successfully take a screenshot on the iPhone.
Tip 3. Use AssistiveTouch to take a screenshot
If you don't want to press buttons, you can use AssistiveTouch to fix screenshot not working on iPhone or iPad issue.
1. Go to Settings > General > Accessibility.
2. Tap on AssistiveTouch and slide it on.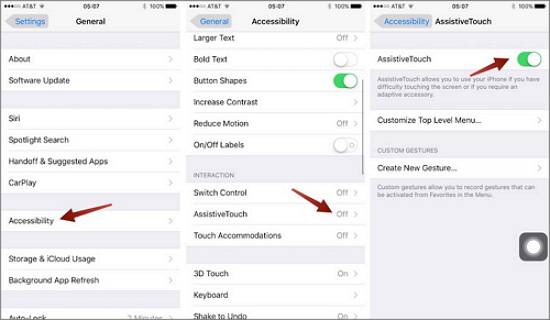 3. Tap on the white virtual button on your screen > Device > More > Screenshot.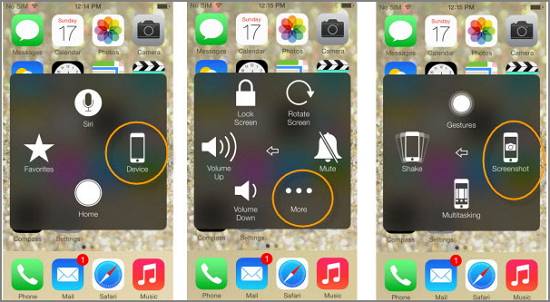 Tip 4. Use 3D Touch
If you are using an iPhone 6s or later device, you can take a screenshot by adding the screenshot to 3D Touch Actions.
1. Enable AssistiveTouch as shown in Tip 3.
2. Tap Customize the Top Level Menu and then 3D Touch Actions to check Screenshots.
3. Now just capture a screenshot by pressing the Assistive Touch icon bly.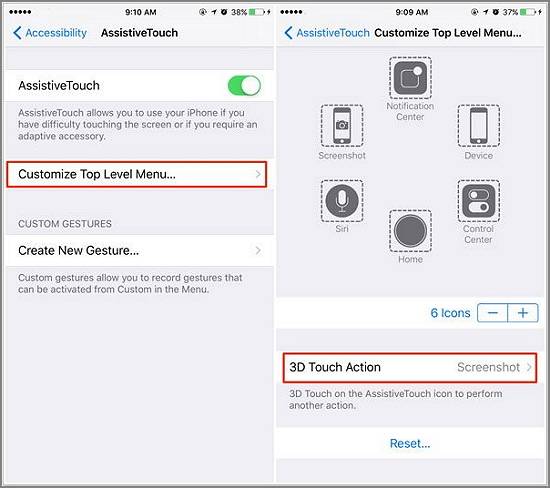 The above information is just about screenshot not working on an iPhone or iPad, for Mac users, we also provide easy guides on how to take a screenshot on Mac. Read it if necessary.