iPhone contacts are one of the most important iPhone files, so you should make a contacts backup regularly to avoid data loss. Then, it comes to the problem of how to back up your iPhone contacts. Generally speaking, you can back up iPhone contacts with iCloud, iTunes, or a third-party iPhone data transfer program. Here, we will talk about backing up and exporting iPhone contacts to CSV or Excel file to the computer by using MobiMover Free and iTunes.
More information on CSV: CSV is short of Comma-Separated Values. it's a contacts format that can be accessed and saved by many common applications, like Excel, PDF, Gmail and so on. Therefore, you can export iPhone contacts to a CSV file, then open and save then as an Excel file.
Export iPhone contacts to CSV or Excel file using MobiMover Free
Using EaseUS MobiMover Free to export iPhone contacts to CSV or Excel file can be split into two steps. The first way is to use MobiMover to export iPhone contacts to your computer, and then open the contacts files with Excel to do further operations. EaseUS MobiMover is a smart and free iPhone transfer software allowing for four types of iPhone data transfer: Transfer to Device, Transfer to Other Device, Transfer to Computer, and Custom Transfer. You can choose any transfer model based on practical needs. Moreover, iPhone files managing solutions are offered for better iOS content management. Here, for exporting iPhone contacts to computer and saved as CSV/Excel files, you should select Transfer to Computer.
Download and install EaseUS MobiMover on your computer, then follow the steps to export your iPhone contacts.
Step 1: Connect your iPhone to your computer (Mac or PC), run EaseUS MobiMover Free and click iDevice to Mac from the main interface.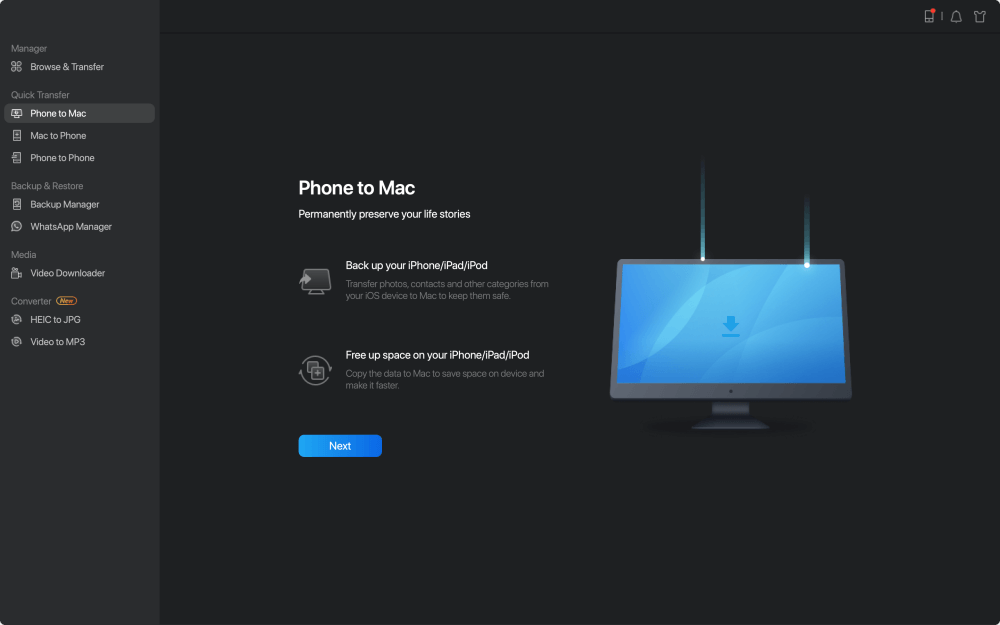 Step 2: If you want to transfer contacts only, go to click More and keep Contacts selected. As you can see, it would be time-saving to use MobiMover to transfer all the supported files from your iPhone to the computer at once.
Step 3: Click the folder icon and set a storage path for the contacts to be imported from your iPhone to your computer.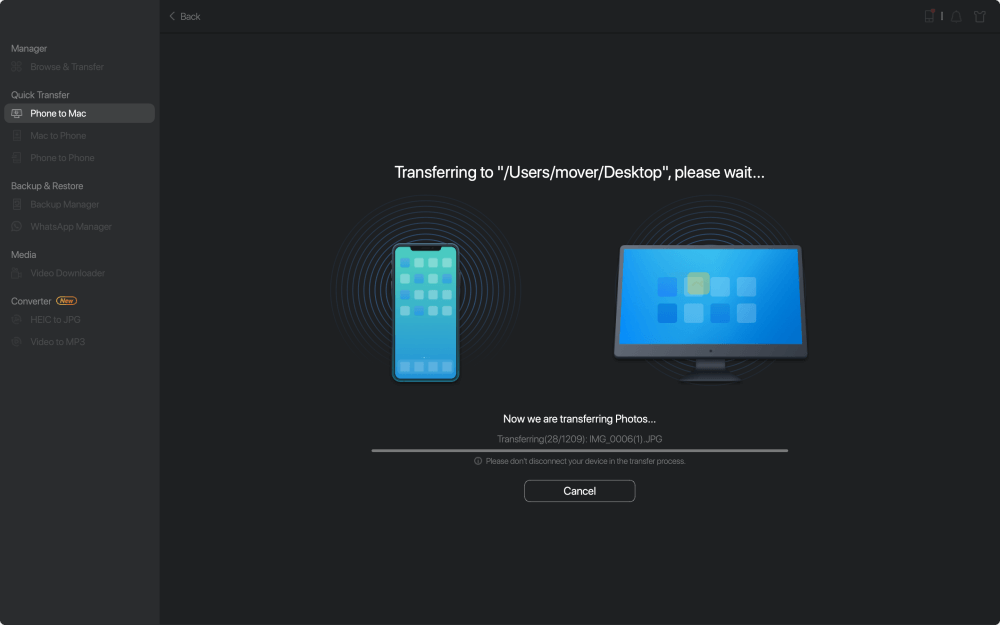 Step 4: Click Transfer to begin exporting contacts from your iPhone to the computer. Wait for the process to finish patiently. If you want to check the transferred items, open the contacts (in HTML format on your computer) with a browser to do it.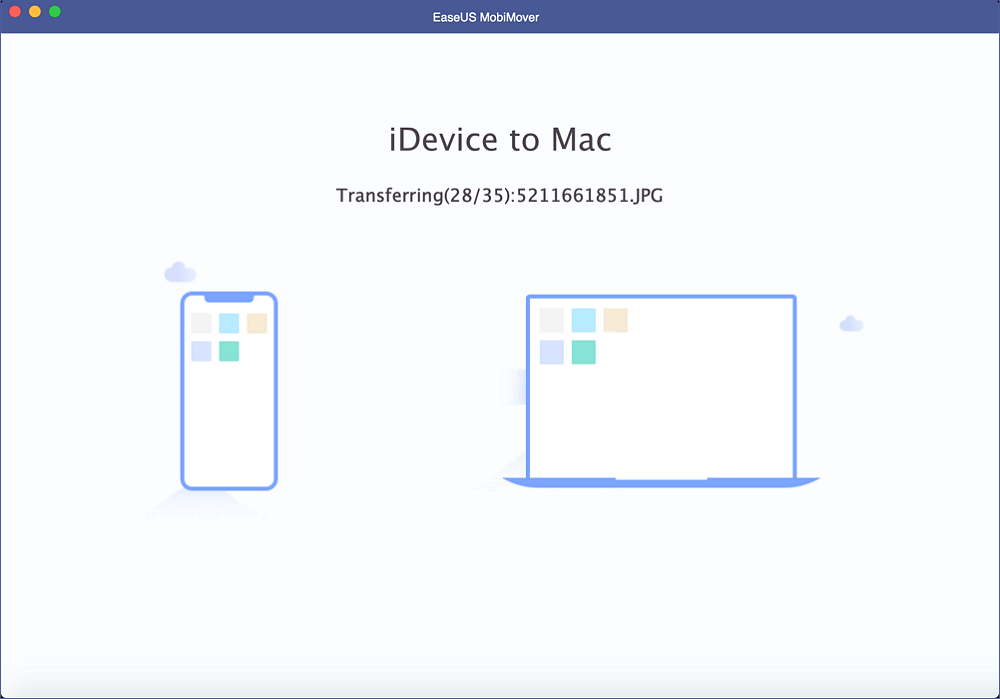 Notice

The exported contacts by MobiMover are saved as a .HTML file. If you need to import them to your iPhone again with MobiMover, keep the file in that format. To save the iPhone contacts to CSV or Excel file, continue with the next step below.
Step 5: After this process is done, find the contacts files, right-click it to choose to open as an Excel file or CSV file. Furthermore, contacts management is enabled, like editing, adding, deleting, and saving.
Transferring other iPhone contents to the computer by using MobiMover is the same as exporting iPhone contacts to a PC. Check guides on transferring iPhone photos to PC with MobiMover with a simple click.
Export iPhone contacts to Excel or CSV file using iTunes
Sync iPhone contacts to Windows file with iTunes
1. Install and run the latest iTunes on your computer. The reason for the latest iTunes version is for avoiding some common iTunes errors that will cause iTunes won't connect or iTunes won't recognize problems.
2. Connect your iPhone to the computer with a supported USB cable. Next, click the iPhone device in the left panel of iTunes.
3. Choose "Info" at the top of iTunes. And tick the option "Sync Contacts" with and choose "Windows Contacts".
4. Click "Sync" to start syncing your iPhone contacts to a Contacts folder within your Windows profile.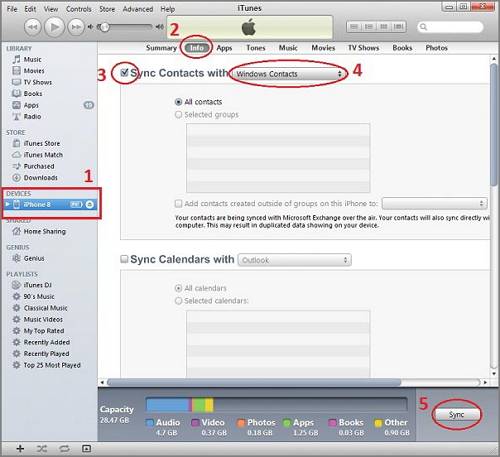 Export iPhone contacts to CSV/Excel file
1. Locate the synced Contacts folder in your Windows profile. Press "Windows + R" on the keyboard to open a "Run" window > type "web" > click "OK".
2. Choose "Export" in the top right corner, and select "CSV" (Comma-Separated Values) and click "Export".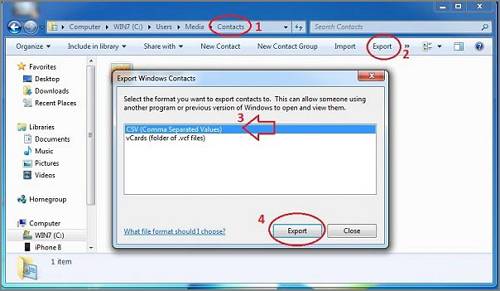 3. Click "Browse" to set the path to export iPhone contacts as CSV file.
4. Choose the specific iPhone contacts data you want to export to the CSV file and click "Finish".
5. At last, you can open this iPhone contacts CSV file with Excel and save it as an XLS file.