Did you ever think about viewing your iPhone data on a computer? Tried iTunes but resulted in bad experiences? There are a plenty of iTunes alternatives and EaseUS is among the top choices for such software as it's simple to use, more importantly, totally free to use with no limits on its functions. Being a comprehensive iPhone data transfer and managing software, MobiMover supports all types of iPhone data as long as they can be opened on iPhone. And it's main functions include transferring, deleting and editing iPhone data. With the ability to delete and edit, to view iPhone data is a basic. So it can be used to access iPhone data.
What makes MobiMover better than iTunes for iPhone data management?
As mentioned, MobiMover provides several types of management choices for iPhone data, making it a one-stop solution for related needs in a time-saving way. What's more, iPhone data can be directly opened on PC with MobiMover that iTunes can't make. For example, you can manage contacts on iPhone - adding new contacts or deleting invalid contacts.
How to access iPhone files on computer with EaseUS MobiMover?
You can make it only in four steps!
Step 1. Connect your iPhone to your computer with a USB cable, open EaseUS MobiMover, click "Content Management" and choose the category you want to view.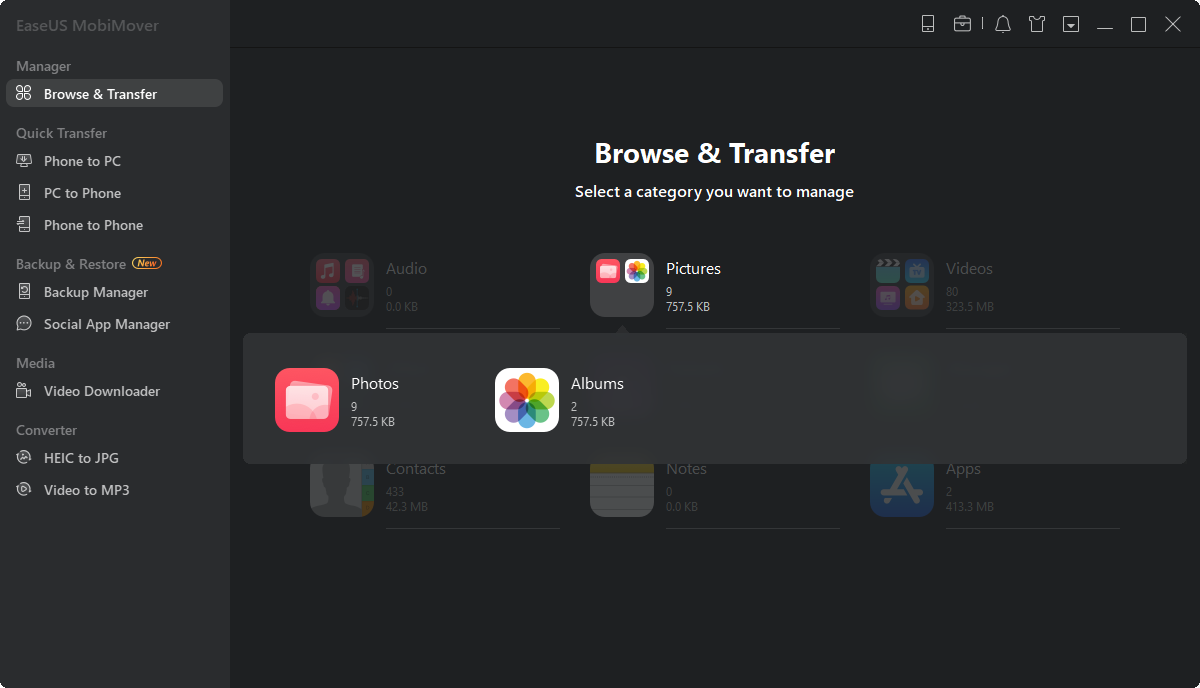 Step 2. After you choose the category, you can view all the items existing on your iPhone from your computer. What's more, if you need to, you can transfer files to or from your iPhone using MobiMover.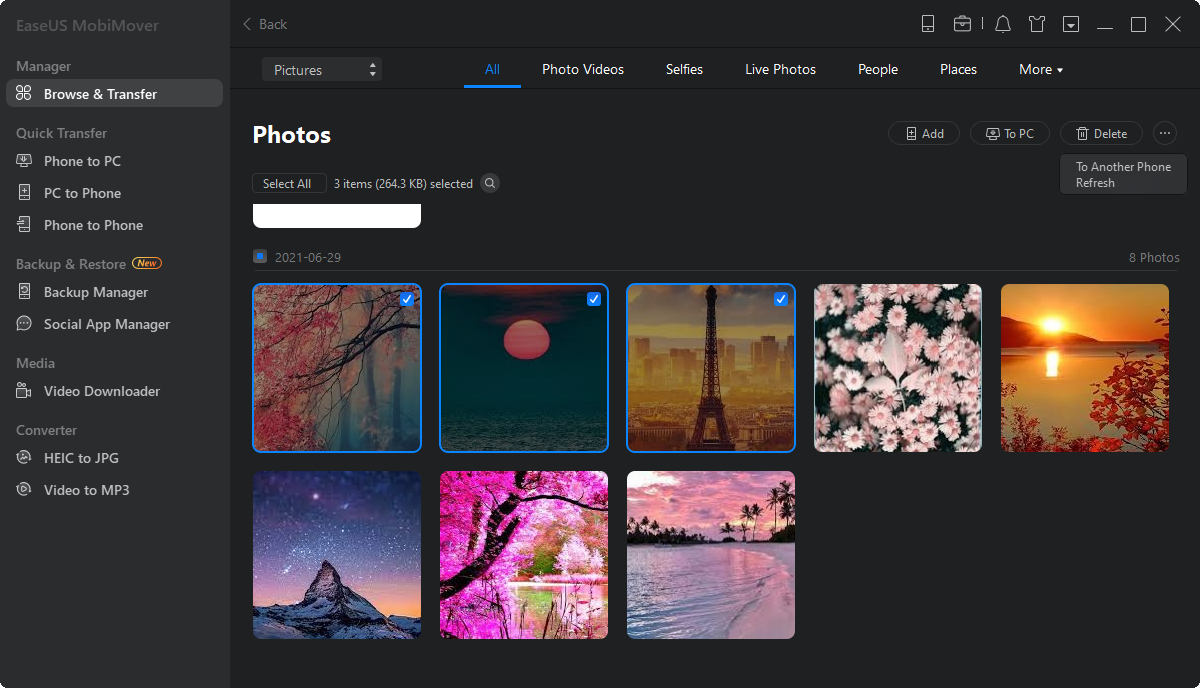 Step 3. If you want to delete some unwanted files, just select the items and click "Delete", then tap on "Yes" to confirm your deletion.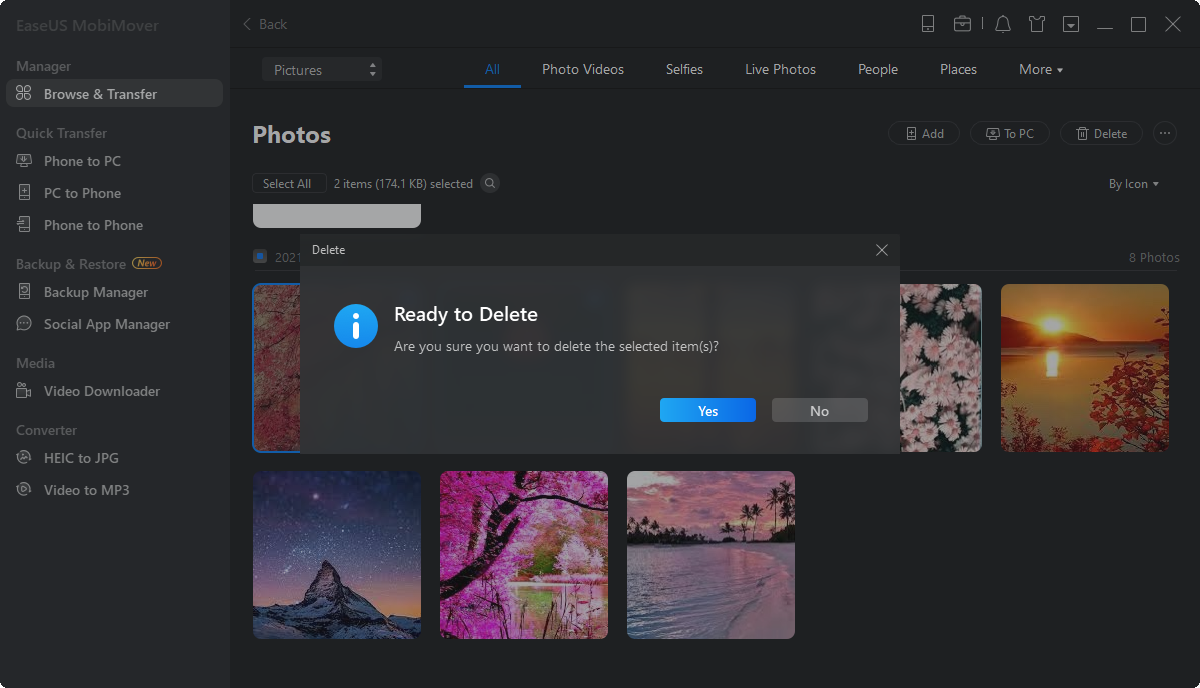 MobiMover like other software developed by EaseUS is easy to use for its simple interface and clear guide. So, it should be one of the best software for iPhone data management in the filed.
You may also get interested in how to back up iPhone data with EaseUS MobiMover