Music and video files usually take a lot of spaces on your new iPhone, and you may just have changed your taste in music. Plus, iPhone 7 has a better audio, that makes you want to try more music. Well, it's time to organize your music files in a better way. Deleting the music albums you don't want any longer to make more room for the new songs is the first step. There are 2 easy Methods to delete music albums on your iPhone. (If you want to learn other methods to free up your iPhone space, learn how to do it from the related article.)
Method 1. Delete music in the album with EaseUS MobiMover (Free Tip)
Usually, people use iTunes to manage music files on the iPhone. But the iTunes always let you down because of the speed of operation. So, how to manage music files on iPhone? EaseUS MobiMover is a newly released iPhone transfer tool. It has all the functions that iTunes support and it has an amazing file managing function. With MobiMover installed on your Mac or PC, you can not only transfer files between two iOS devices, like transferring contacts from iPhone to iPhone, or between an iOS device and computer, like saving iPhone text messages to computer, but also manage your iDevice content by deleting, editing, or adding items.
Step 1: Connect your iPhone/iPad to your computer (Mac or PC), launch EaseUS MobiMover Free, and go to [your device name] > Audio > Music as shown in the image below.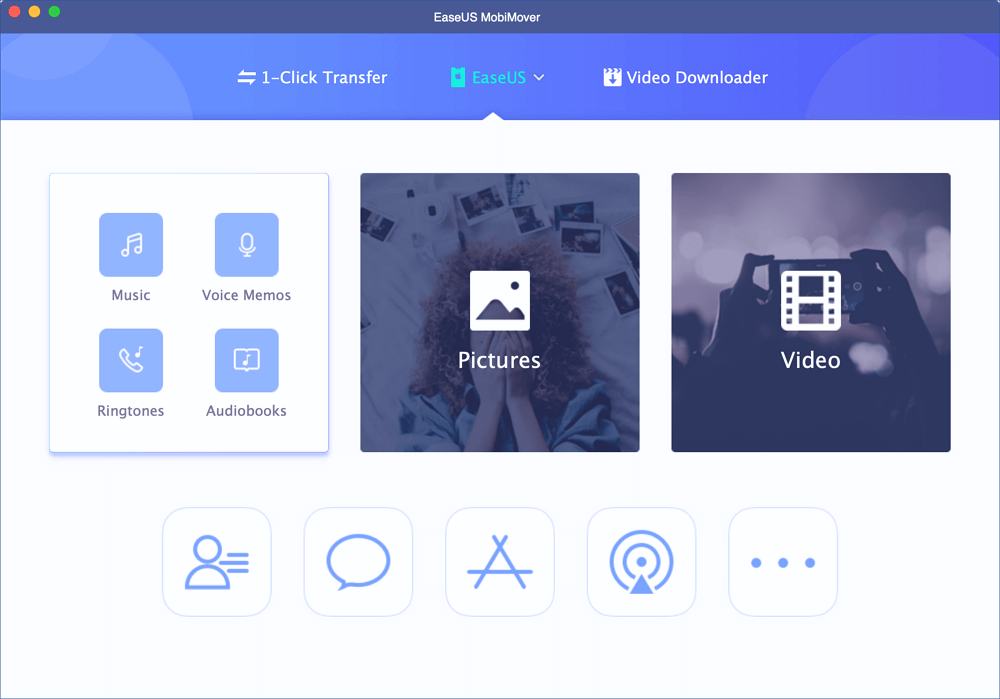 Step 2: Select the songs you want to delete (click the checkbox next to name to choose all items) and tap the trash icon. (Before you remove music from your device, you should make a backup of them in case of future use by clicking the Transfer to Computer button.)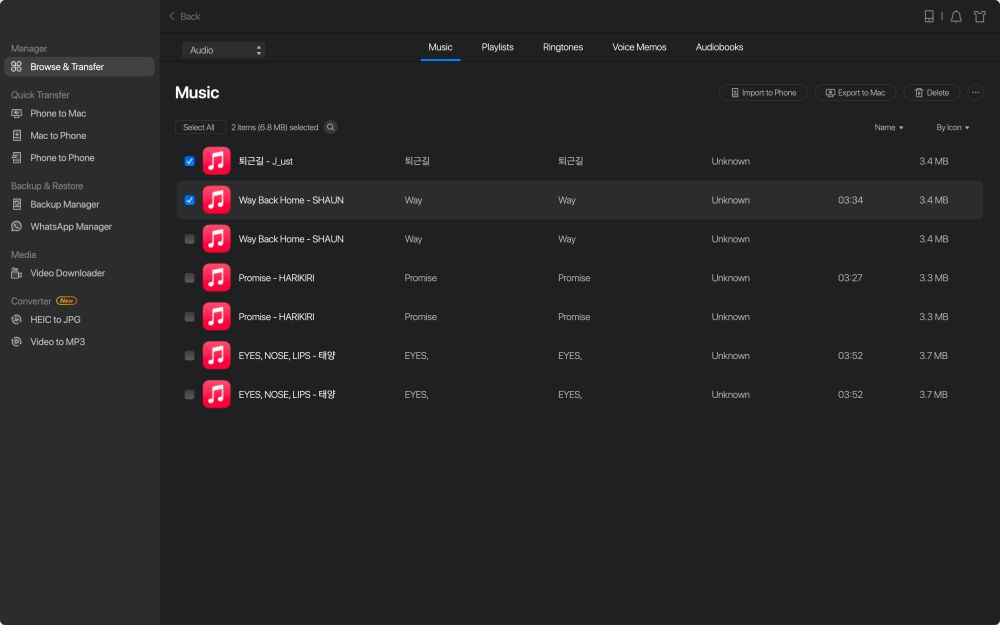 Step 3: After clicking the trash icon, you will see a new window ask for confirmation. Click Yes in the window to delete music on your iPhone/iPad from computer.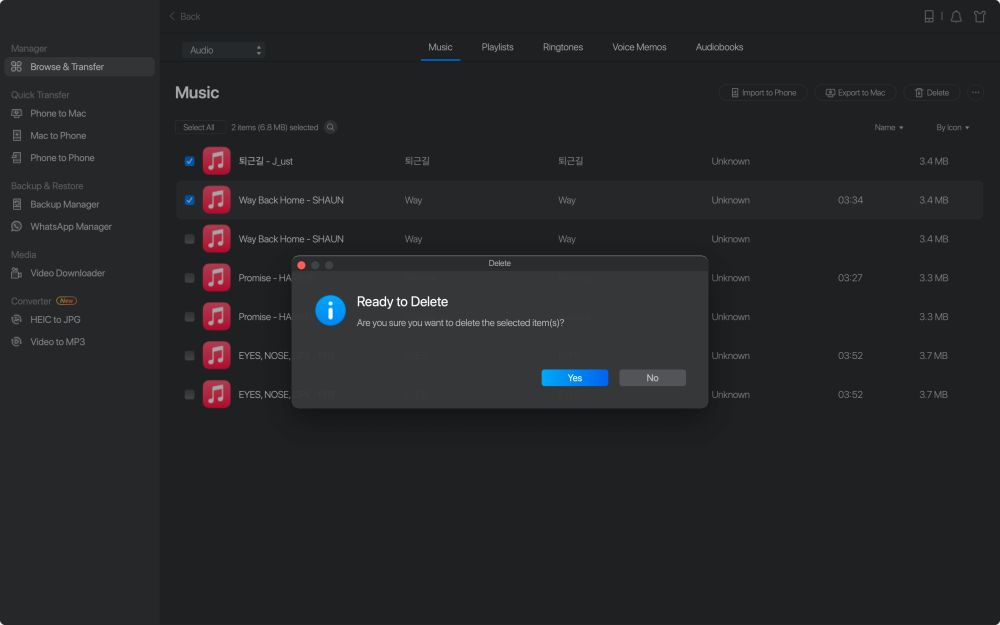 Method 2. Delete music albums from iPhone in Setting
This method will delete your music albums from your new iPhone 7, but it will still keep the music in the iCloud and take the very limited free room.
Step 1. Go to Settings>General>Storage & iCloud Usage.
Step 2. Tap "Manage your iPhone storage".
Step 3. Tap App "Music" and select the artist, now you will see all the albums of his/hers.
Step 4. Find the albums you want to delete, slide the albums' name to the left and delete them one by one.