It's time to delete unnecessary documents data and files on iPhone/iPad
Are you eager to free up some significant storage space from your iPhone or iPad, while at the same time, feeling reluctant to uninstall apps or delete photos? Here are useful tips and tricks for you! Some hidden documents are draining your storage without notice, and it's time to get rid of those garbages.
The documents we're talking about are usually with large size, and produced from either application caches or downloaded online. Next, you're going to learn two popular ways to free delete documents on iPhone X/iPhone 8/iPhone 7/iPhone 7 Plus, actually every type of iPhone and iPad device.
2 Ways to free delete documents from iPhone X/iPhone 8/iPhone 7/iPhone 7 Plus
Depending on how many document data and files you're determined to remove from your phone's storage, we find 2 easy and free ways, which include manually deleting in Settings without a PC, or using a free iPhone data transfer software to fully manage the target files instead, however, a PC is required!
Way 1. Delete Documents & Data in apps in Settings
Pros
Easily finished on the device only, without PC required.
Cons
Time-consuming due to the disability of bulk operations.
Being unable to find the path to every document file that needs cleanup.
Here are the detailed steps to delete documents on your own.
Step 1. Tap on Settings - General - Storage & iCloud Usage - Manage Storage.
Step 2. Find the applications that contain large size documents and data you want to delete. Tap on the app, under its app information, tap on Delete App.
Step 3. Go back to Apple Store and re-install the app you just deleted.
Way 2. One-click documents deletion with the help of free EaseUS MobiMover
Pros
Totally free to download and install
Bulk operation is allowed while choosing documents and deletion
Automatically detect the connected iDevice and display all visible even hidden document files
Cons
Messages cannot be deleted using MobiMover
By downloading EaseUS MobiMover, the world's first completely free alternative to iTunes for Mac/PC, you can start to delete every unwanted document data, files and pages thoroughly. As a result, release a considerable amount of space. (Take deleting contacts on iPhone as an example.)
Step 1. Connect your iPhone to your computer, either Mac or PC, with a USB cable. Launch EaseUS MobiMover and click "Content Management > Contacts".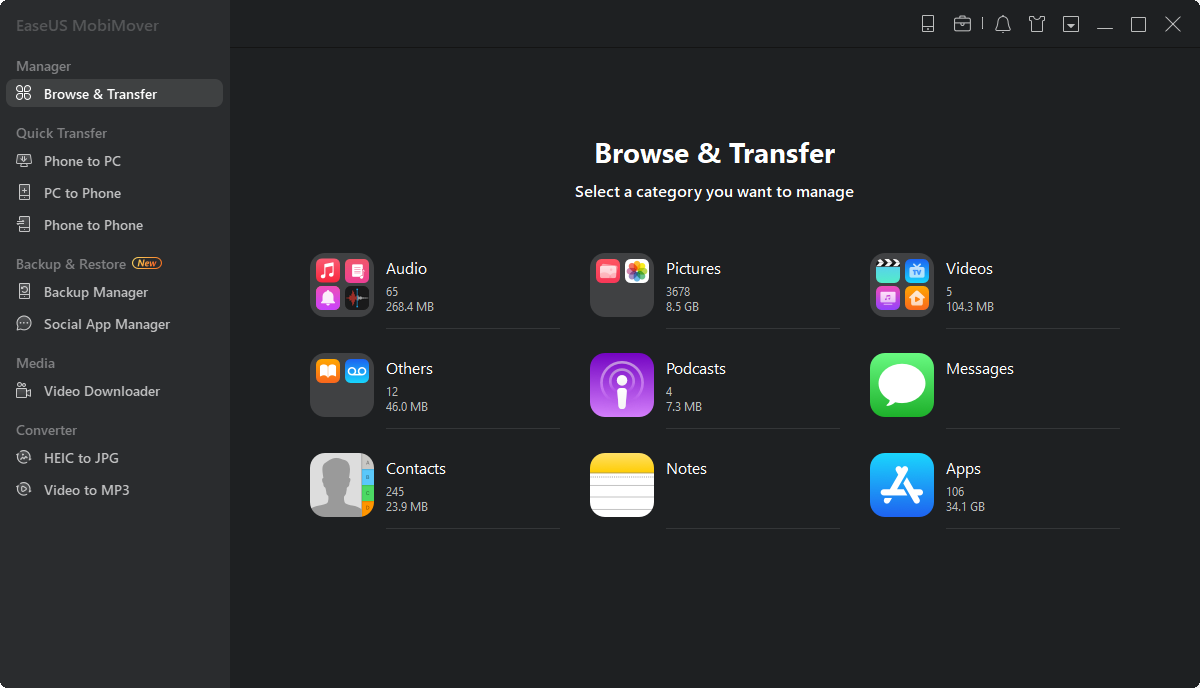 Step 2. Click "Select All" to select all the contacts on your iPhone or tick the checkbox next to the items you want to remove to choose specific items, then click "Delete" to delete the selected contacts from your iPhone. (Before you remove these files from your device, you are recommended to make a backup of them by clicking "Transfer to PC".)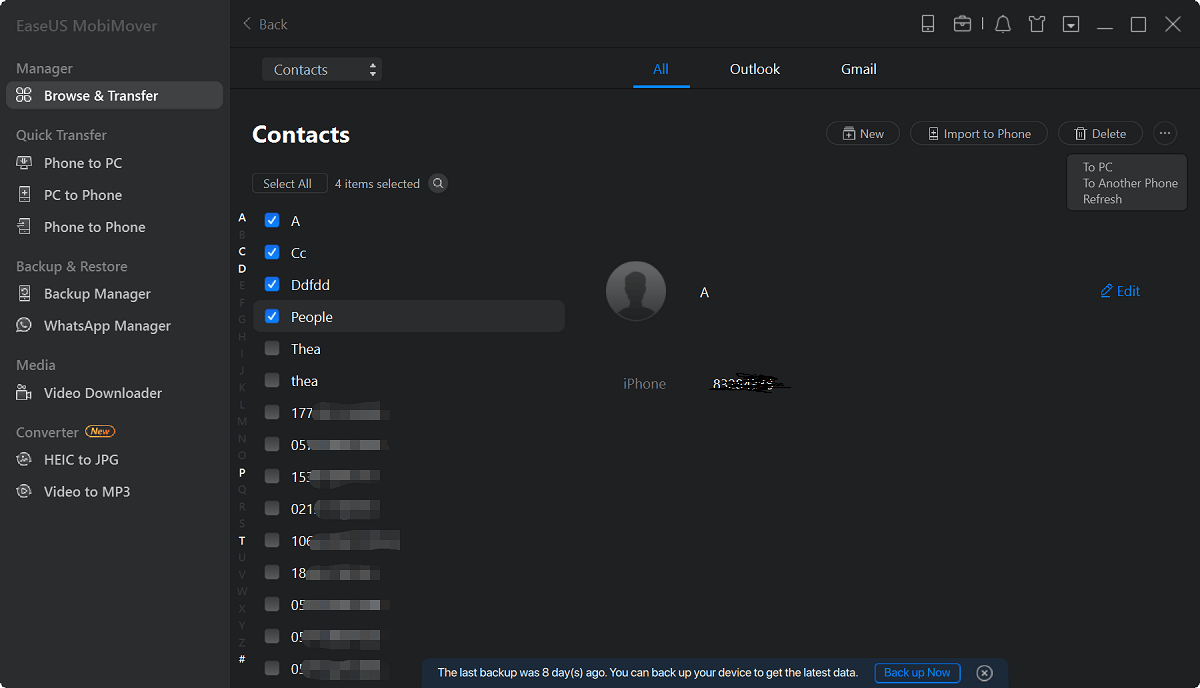 Step 3. After clicking the delete button, you will see a new window asking you whether to delete the selected items. Click "Yes" in the window to confirm your deletion.