After you have upgraded to iPhone X from an old iPhone, you may download and install a lot of apps on it, which can be easily realized via buying or free download from App Store. After a period of time, you probably have many games apps and utilities on your iPhone X, and some of which you've hardly used or aren't likely to use in daily life. These apps take considerable space on your iPhone X and will make your iPhone X slowly gradually. By this time, you need to remove these unwanted and useless apps on your iPhone X to make iPhone faster. In this post, we offer you two easy and fast ways to delete apps on iPhone X, try them by following the particular guides.
How to delete apps on iPhone X on Home screen
Actually, it is easy to delete apps on iPhone X no matter from Home screen or from iPhone Settings. This part demonstrates deleting apps on iPhone X from Home screen by tapping X.
1. Open your iPhone X and go to the Home page which concludes the unwanted apps.
2. Gently press and hold one unwanted app until it begins to wiggle.
3. At the same time when it's wiggling, check the "X" symbol at the left top corner of the app icon.
4. Tap on the "X" button on the app to delete it. If you want to delete multiple apps, just repeat the operation again and again.
NOTE here: If you have turned off the restrictions on deleting apps, there is no X appearing when you press and hold the app icon, which means you can't delete apps in this way. In order to fix the problem, go to" Setting" on iPhone X > "General" > "Restrictions" > "Enable Restrictions" > slide "Deleting Apps" on. If you still can't delete apps on iPhone X after this settings, go to check how to fix can't delete apps on iPhone X in iOS 11.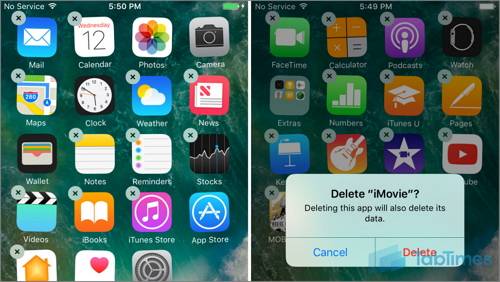 How to delete apps on iPhone X from Settings
This part shows you the steps on deleting apps on iPhone X from settings, which is also quite easy to get.
1. Open your iPhone X and go to "Settings".
2. Continue to go to "General" > "iPhone Storage", tap it to see the list of apps installed your iPhone X.
3. Tap one unwanted app and enter the app specific screen. Tap "Delete App" and confirm "Delete App" on the pop-up notice to remove all of its documents and data.
4. Just repeat this operation to delete more apps.
Notice

When you are deleting apps on the Settings screen, you may find there is another choice named "Offload Apps". If you are curious and want to know what is "Offload Apps" as well as how to offload apps on iPhone X, link to check the details.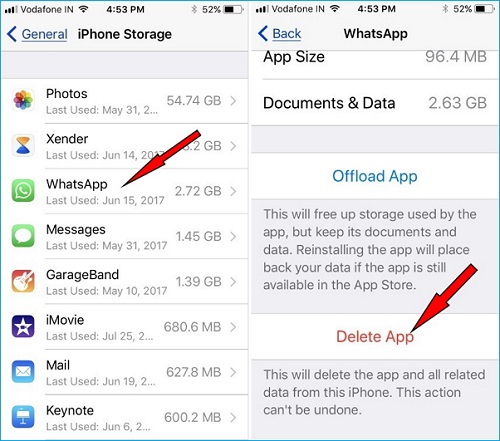 How to delete more files on iPhone X
Except for apps, it is pretty common that many other unwanted files crowding on your iPhone and make you have less and less free space for new data. For removing these files, including photos, videos, music, messages, and notes, we highly recommend EaseUS MobiMover Free, the most comprehensive and free iPhone manager tool, to help you simply and effectively delete batches of iPhone X files at one time, such as remove music on iPhone, delete all photos from iPhone X and clear all the iPhone contacts.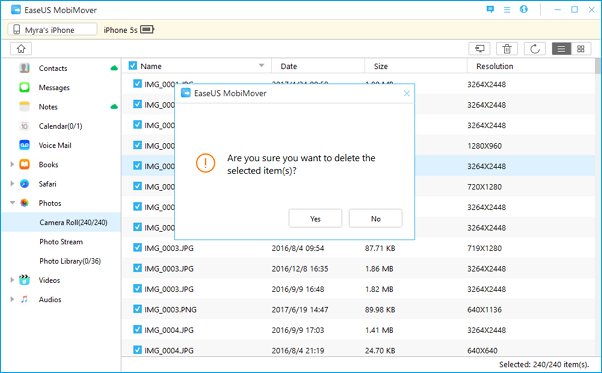 See More: EaseUS MobiMover Free is the top one iPhone data transfer and manager in the world. You are able to use MobiMover Free to export iPhone contacts/notes/music/messages to the computer for data backup, sync data between two iOS devices and transfer data from computer to iPhone to enrich contents in a quick way, such as add ringtones to iPhone 8, put music to iPhone X without iTunes and download MP4 to iPhone without data erasing.