Yesterday I bought a new PC to play games, and meanwhile, I had so many music collections on my old PC, which had been sold out, fortunately, I had a backup on my iPhone, so that really important to transfer songs from iPhone to iTunes, but what should I do? Any suggestion would be appreciated.
iPhone works as a great music player with a good quality of sound, maybe some iPhone users have downloaded hundreds of music on their iPhone. However, most types of data on iPhone like songs, videos, contacts, etc have the possibility be lost accidentally, or if you've lost your iPhone, you may lose all the data on it. In order to avoid this bad situation, you'd better make a backup, which means that you need to copy songs from iPhone to iTunes on the computer, do you know the way? In this post, we'll give you an efficient way.
How to copy songs from iPhone to iTunes
1. Launch iTunes on your computer, you'd better make sure that you've installed the latest version of iTunes.
2. Go to the Store menu and select the Authorize This Computer option so that the computer you are on will be permitted to access and use your Apple ID.
3. Next, you need to log in with your Apple ID and password, then click on the Authorize button to complete the authorization process.
4. Connect your iPhone to your computer with the USB cable, then select File menu>Devices, and choose Transfer Purchases from iPhone to finish the process.
Manage songs on your iPhone with MobiMover Free
If you have hundreds of music, and you find that there are some songs with the same name or can't be played anymore, you need to edit or delete them, so is there any software which is capable to do this job? Of course, we recommend you a free iPhone data transfer software called EaseUS MobiMover Free, which works efficiently as a free iPhone content manager to add/edit/delete songs on PC, on the other hand, it enables you to transfer everything between iOS devices and computer, for example, transfer files from computer to iPhone. Let's take a look at how it works.
Step 1: Connect your iPhone to your computer (Mac or PC), launch EaseUS MobiMover Free, and go to [your device name] > Audio > Music as shown in the image below.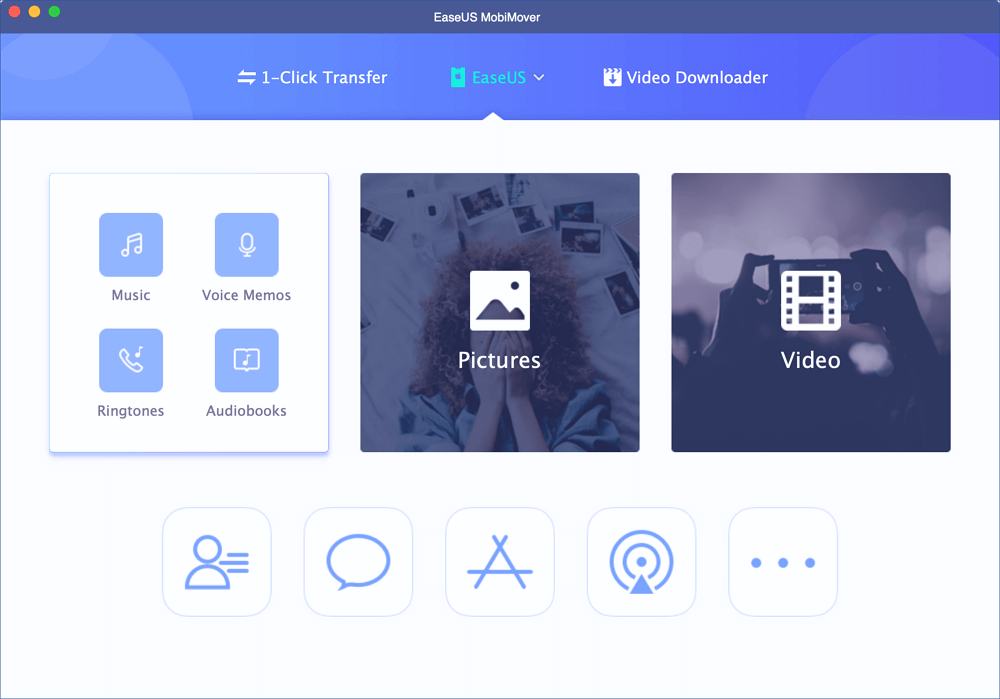 Step 2: Select the songs you want to delete (click the checkbox next to name to choose all items) and tap the trash icon. (Before you remove songs from your device, you should make a backup of them in case of future use by clicking the Transfer to Computer button.)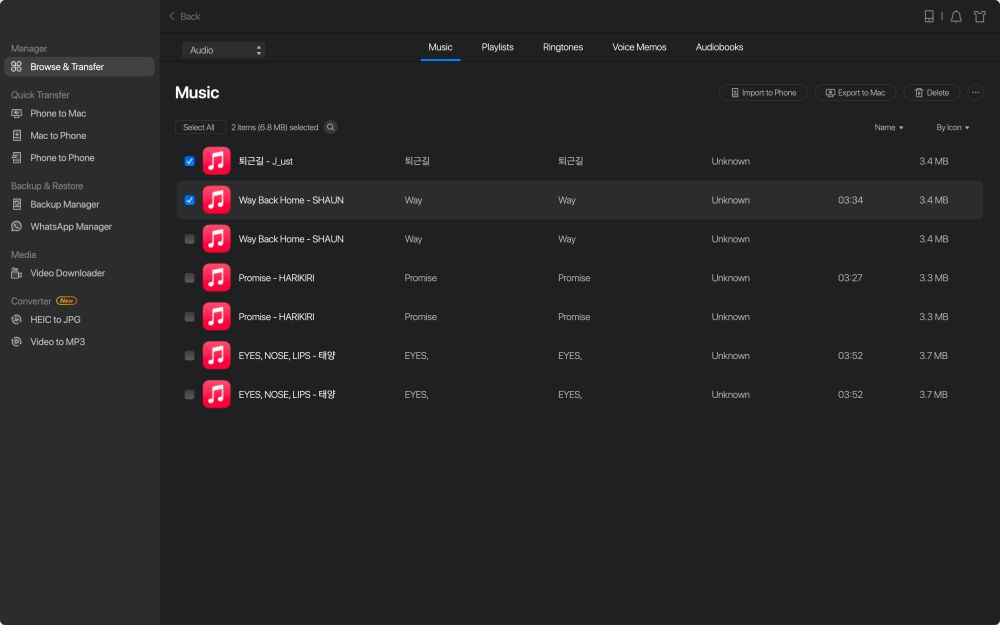 Step 3: After clicking the trash icon, you will see a new window ask for confirmation. Click Yes in the window to delete songs on your iPhone from the computer.