"I am trying to get the videos off my phone to my computer to free more space on my iPhone. Is there some free and easy way?"
Recording video with the latest iPhones /iPads, you may quickly run out of storage. In addition to the fact that it's a bad idea not to back up these precious memories, you'll want to free up space by transferring these big videos from your iPhone/iPads. Here are free ways to get videos from iPhone to computer quickly and easily.
How to get videos from iPhone to computer using a USB cable
There are dozens of Windows apps that let you free your iPhone's space and can get videos and photos to the computer. But you don't need any of those, and you certainly don't need to pay for this software. All you need is a laptop or PC running Windows and the USB cable that came with your iPhone or iPad.
Step 1. Connect your iPhone/iPad to your computer using the Lightning cable.
Step 2. Press Windows key + E to launch a File Explorer window.
Step 3. Wake your iPhone and unlock it. Tap 'Trust this computer' if prompted.
Step 4. Click on your iPhone on This PC or My Computer.
Step 5. Double-click on Internal Storage on the right, then on DCIM, and you'll see one or more folders, labeled 100APPLE, 101APPLE, 102APPLE etc.
Step 6. If you want the most recent videos, click on the folder with the highest number. The oldest ones are in the folder with the lowest number. Videos are displayed in a list with ascending numbers according to their chronological order.
Step 7. You can then right-click on the selected files, copy them and paste into a folder of your choosing. If your iOS devices aren't recognized by Windows when you plug it in, here are some tips to get your iPhone or iPad to show up in File Explorer:
1. Use a certified Lightning cable
2. Make your iPhone 'trust' your computer
3. Install any updates and restart your PC
4. Update iPhone drivers
How to get videos from iPhone to computer with free iPhone data transfer software
EaseUS MobiMover Free is the only one free iPhone data transfer software allows getting videos from iPhone to computer in a completely free way in the world, no matter how many files you have or how big the data size is. With EaseUS MobiMover Free, you can easily get all/multiple music videos from iPhone to a computer. Also, you can also sync data between iOS devices and so on.
Step 1: Connect your iPhone to your Mac with a USB cable and tap Trust This Computer on your device's screen to continue. Run EaseUS MobiMover and choose the iDevice to Mac on the main interface.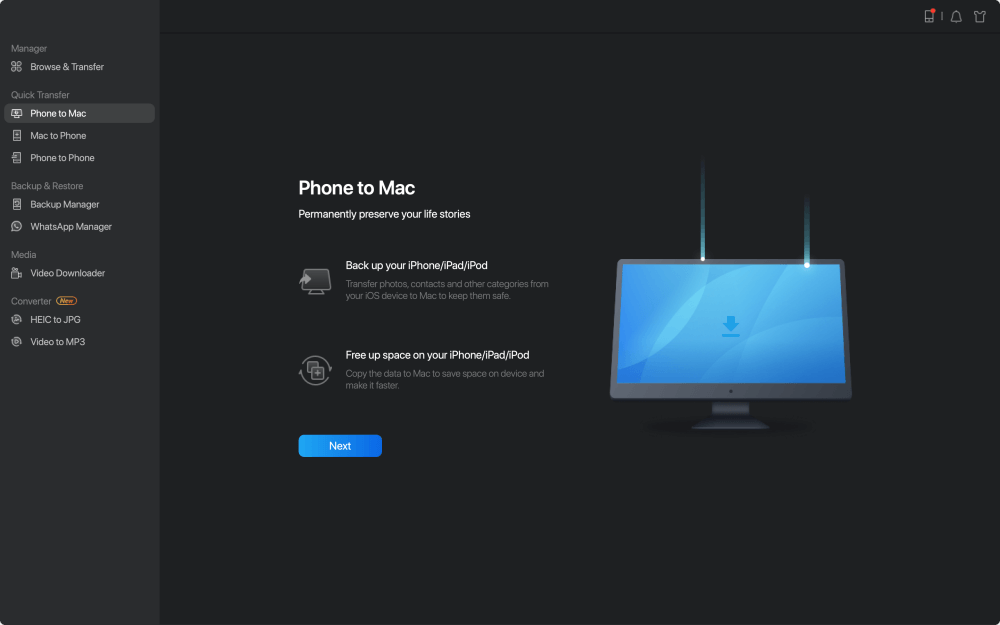 Step 2: MobiMover will automatically select all the transferable items on your iPhone. Keep the videos you want to copy selected. The 1-Click Transfer features enable you to transfer all things at once. If you're going to move some of your videos from iPhone to Mac, you should use the custom transfer features by clicking your device name in the main interface.
Step 3: You can customize the storage route by clicking the File icon at the upper-right corner. In default, MobiMover will export your device files to a desktop folder named Exported by MobiMover.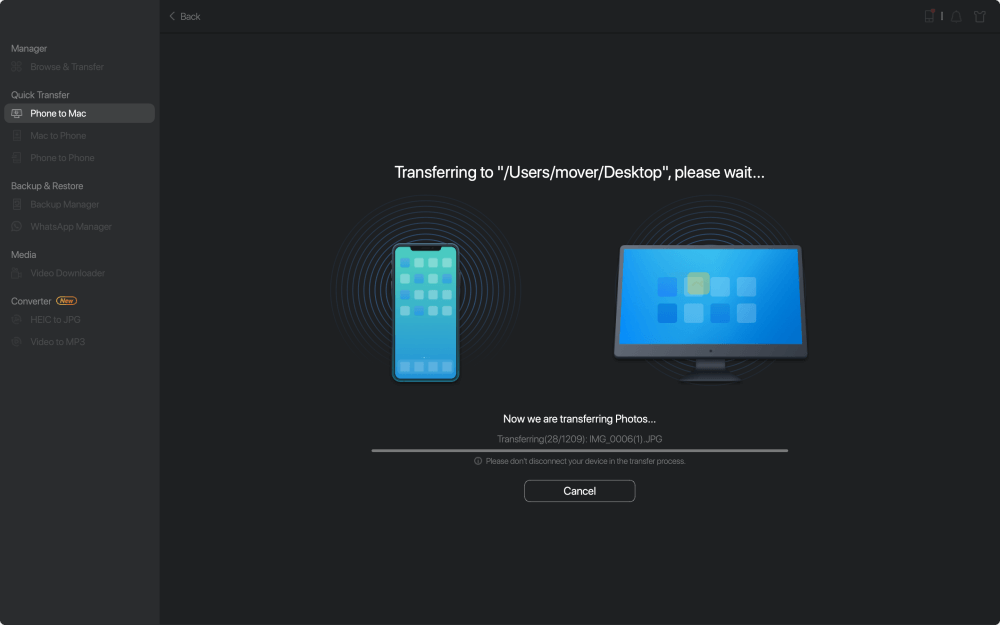 Step 4: Click the Transfer button to export videos from iPhone to Mac. When the process has done, you can go to the folder you have selected in Step 3 to view the imported videos.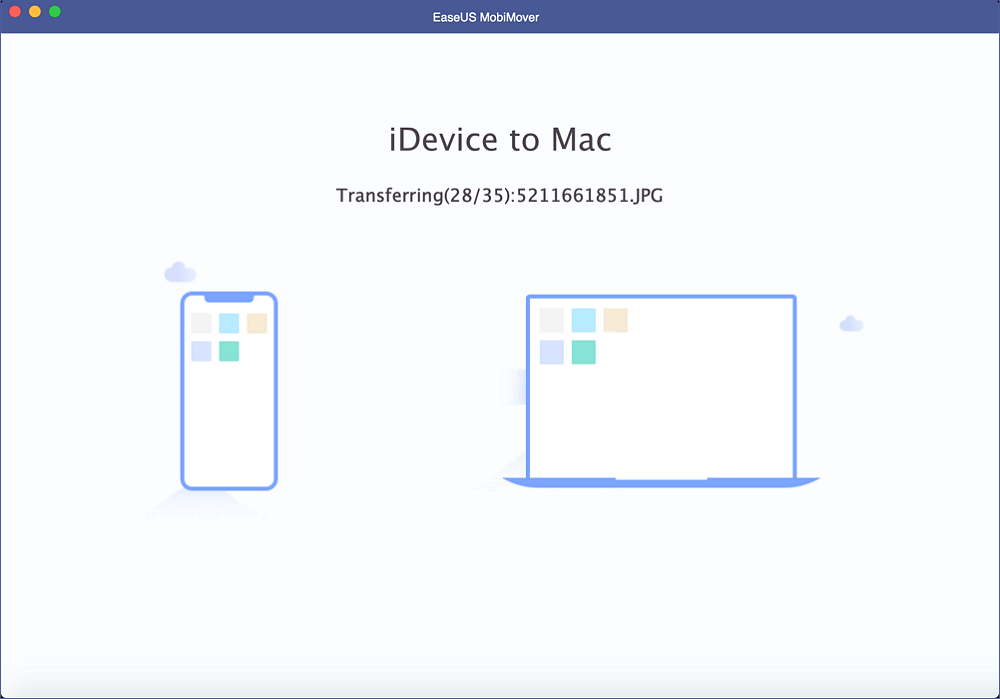 In this way, you can transfer videos from iPhone to laptop. Next, we will show you how to transfer/get several/multiple videos to computer.