Want to add contacts to your new iPhone X? Want to add contacts to your iPhone 7, iPhone 6, iPhone 5 or other iPhones running iOS 8 or later? If so, read this article and you will learn two ways to make it. One is to create new contacts on your iPhone directly, the other is to add contacts to your iPhone from the computer. The latter needs the help of the totally free iOS data transfer tool, MobiMover Free, with which you can not only manage your iPhone contacts but also transfer data to our of your iPhone whenever you need.
How to add contacts to iPhone X
Tip 1: Add contacts to iPhone directly through your device
Step 1: Go to Phone App on your iPhone X and choose Contacts.
Step 2: Tap on the Plus Sign at the top right corner of the screen.
Step 3: Enter the information like name, company, phone number, email address to add a new contact to your iPhone. Then tap on Done to save the contact on your iPhone. You can also set the ringtone for the contact if you need. (Read the article about how to add ringtones to iPhone X to customize your iPhone ringtone.)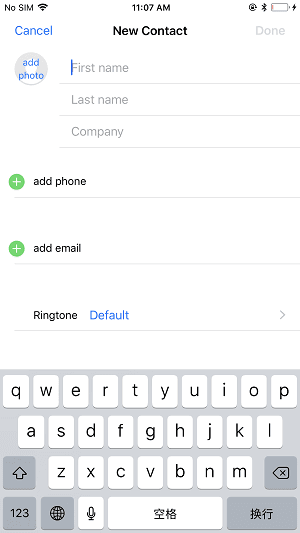 Tip 2: Add contact to iPhone from computer
If you want to add contacts to your iPhone X from the computer or you want to manage your iPhone contacts like deleting all contacts on iPhone at once, you can use MobiMover, the free alternative to iTunes, to help you. In addition to helping you manage your iOS contents, MobiMover can also help you transfer data from iPhone to iPhone running iOS 8 or later or between iOS device and computer without any cost and limitation. The file types MobiMover can manage or transfer include contacts, messages, notes, photos, videos, audios and more. Follow the steps below to learn how to add contacts to iPhone X from the computer easily with MobiMover.
Step 1. Connect your iPhone to your computer, either Mac or PC, launch EaseUS MobiMover and go to "Content Management > Contacts".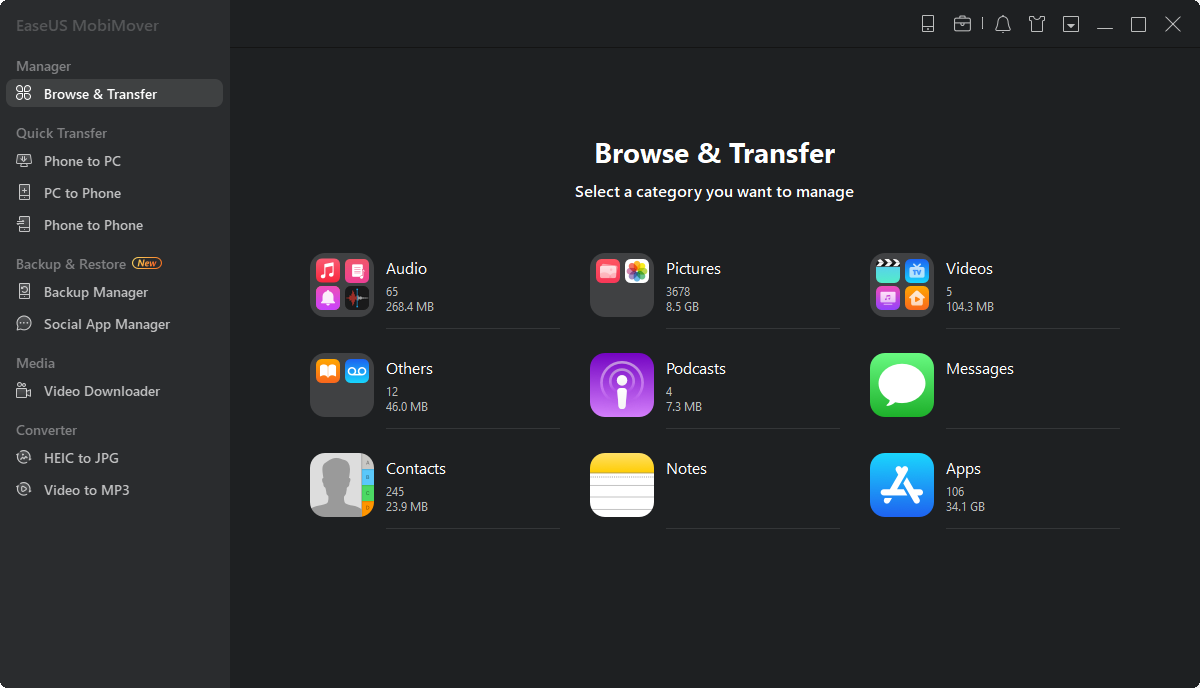 Step 2. When you want to add new contacts to your iPhone, click "New". You can also import contacts from computer to your iPhone by clicking "Add Contents".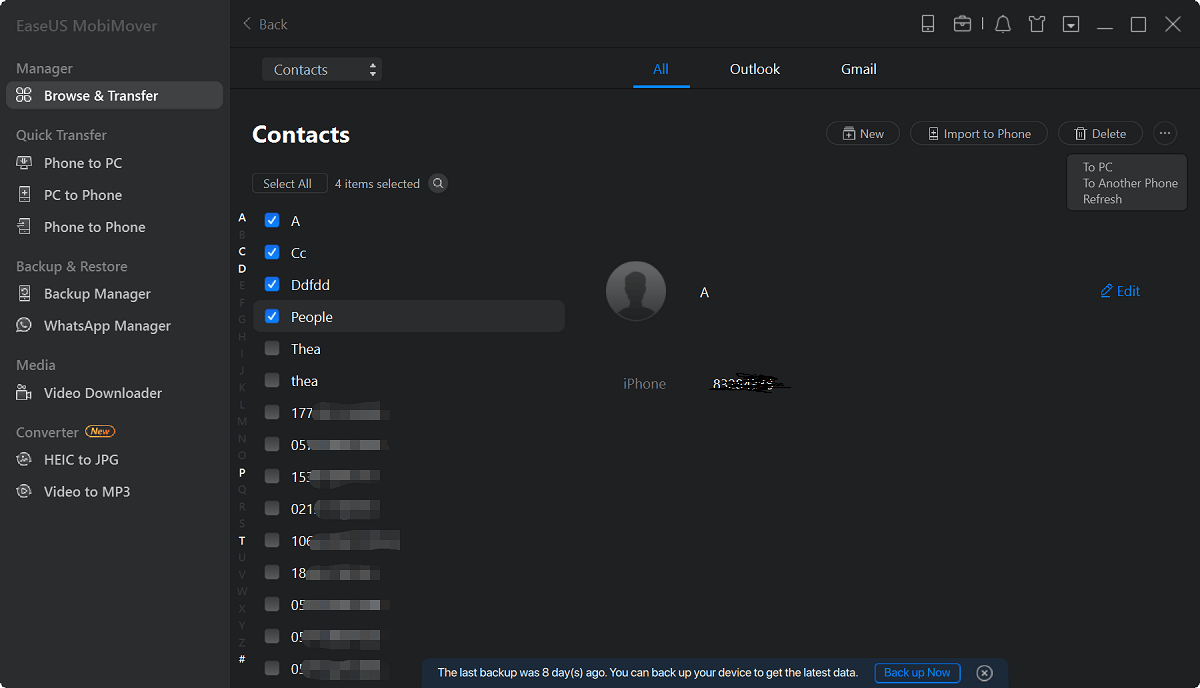 Step 3. After clicking "New", now you need to enter the details of the contacts you want to add to your iPhone on the right side of the MobiMover window. Then click "Save" to ensure the new contacts is successfully added.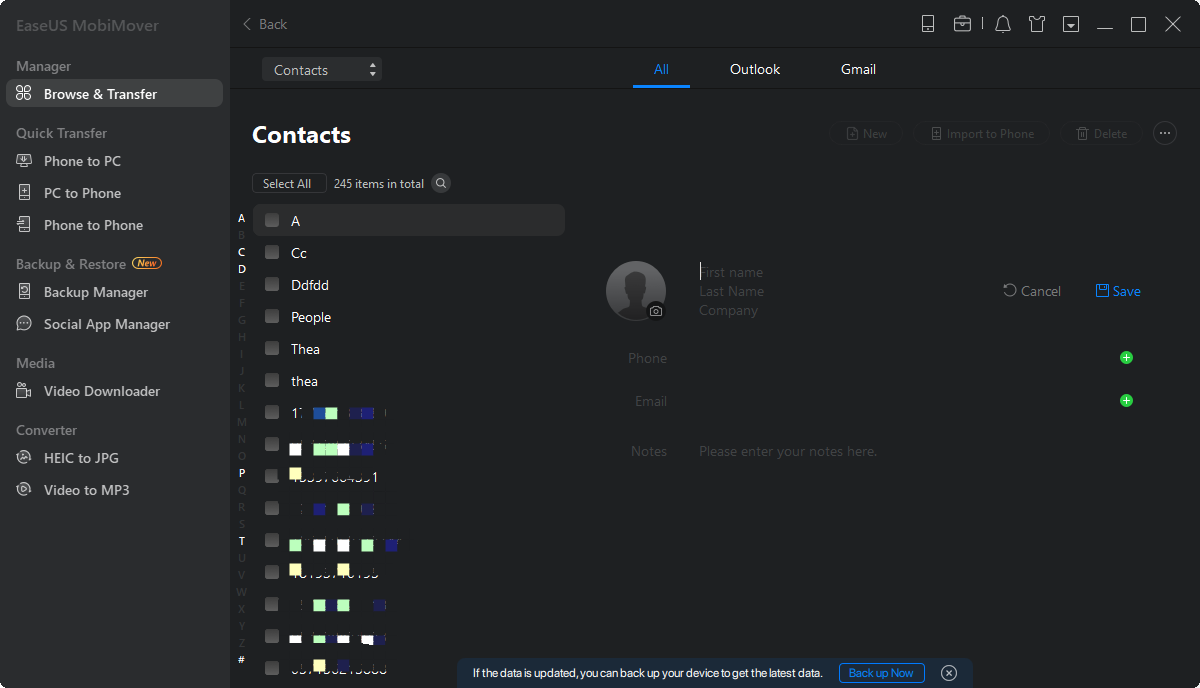 With MobiMover installed on your PC, you can easily transfer data to or out of your iPhone/iPad. You can add music to iPhone, transfer photos from iPhone to iPad, back up your iPhone/iPad to computer and more using this tool. Equip your PC with MobiMover and make it your good helper.