Every year, Apple announces a new product of iPhone. iPhone 8 is coming this fall 2017, don't you have any plan? Getting a new iPhone is a good thing, but you have to make a lot of efforts to get the old data on this new iPhone 8. Sometimes this work can be annoying, for example, you may need to recreate all of your contacts. If you are looking for adding contacts on iPhone 8 easily, it would be great to find this guide, it will help you to add contacts on iPhone 8 easily.
Method 1. Add contacts on iPhone 8 from other iPhone (Free Tip)
Since iTunes cannot support manage contacts of iPhone, we need to find software to transfer contacts from to iPhone. It would be better if this software could transfer between iPhones directly.
EaseUS MobiMover Free is an iPhone data transfer and manager which is just released. It could help you transfer data between iOS devices. You can add contacts on your new iPhone 8 from the old iPhone directly.
Step 1. Connect your iPhone to your computer, either Mac or PC, launch EaseUS MobiMover and go to "Content Management > Contacts".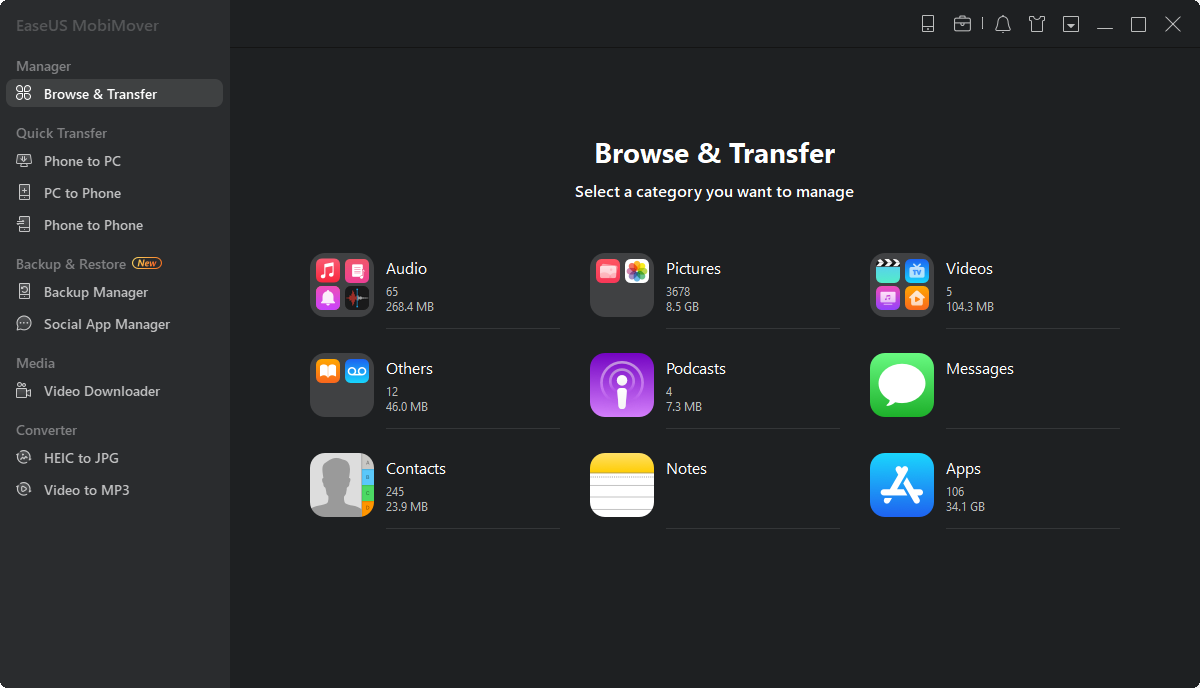 Step 2. When you want to add new contacts to your iPhone, click "New". You can also import contacts from computer to your iPhone by clicking "Add Contents".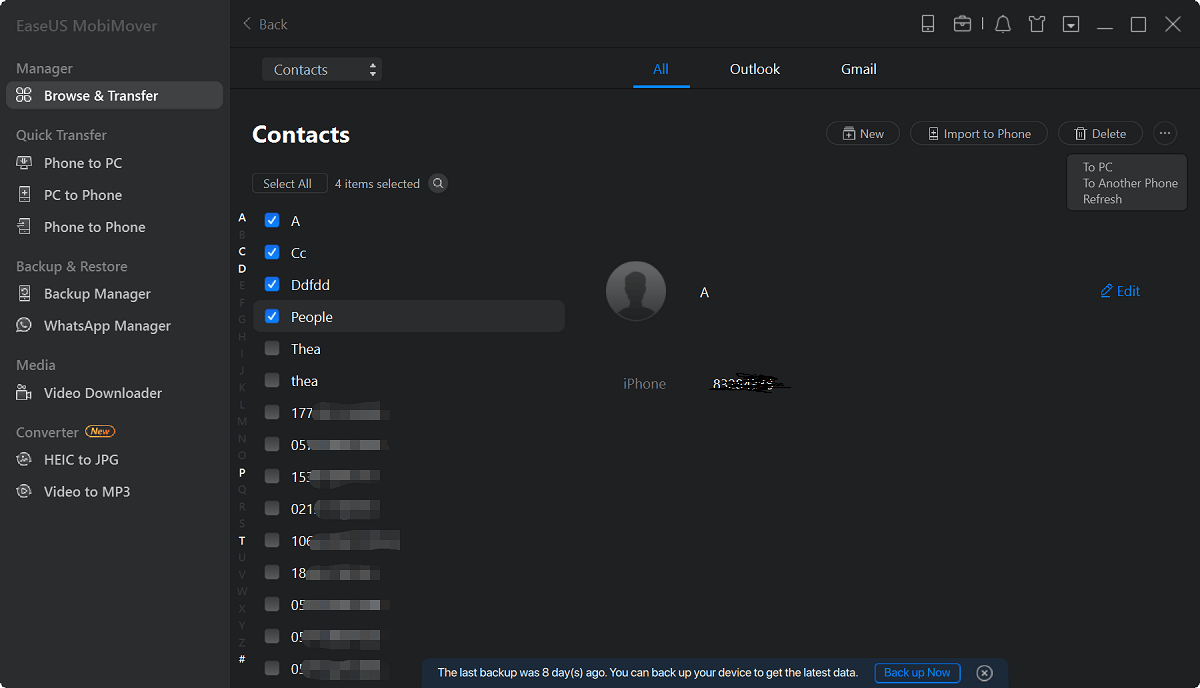 Step 3. After clicking "New", now you need to enter the details of the contacts you want to add to your iPhone on the right side of the MobiMover window. Then click "Save" to ensure the new contacts is successfully added.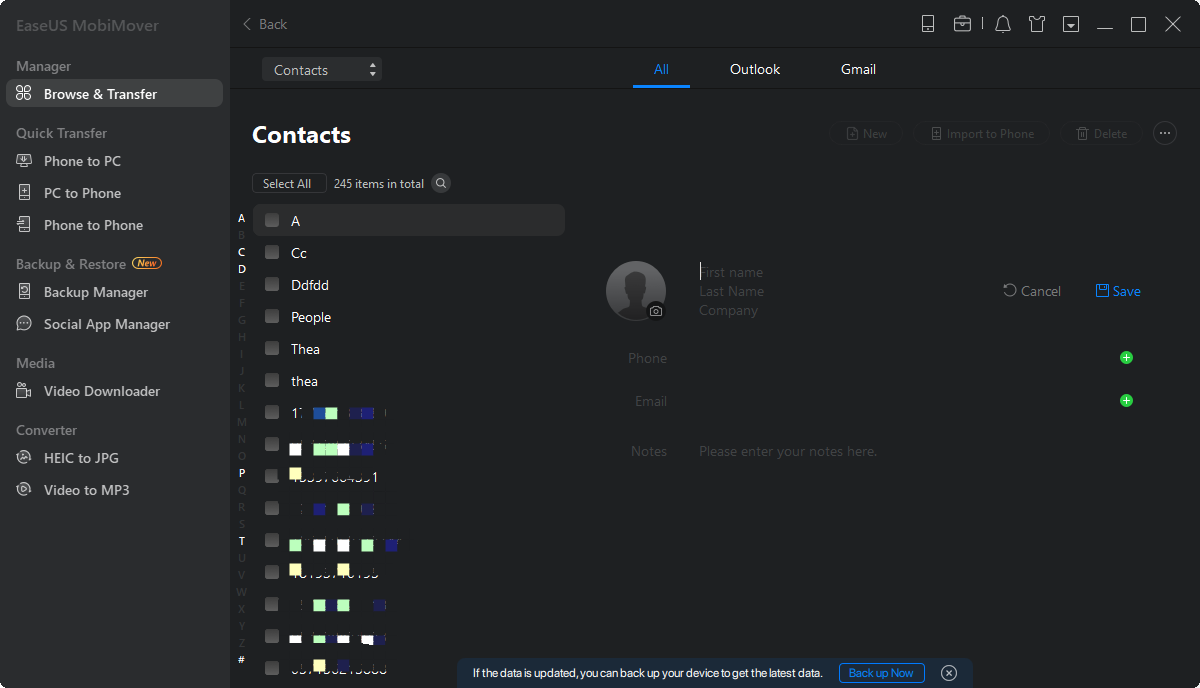 Method 2. Add contacts to iPhone 8 with import from other accounts
Apple provides lots of methods to sync data from other devices in Apple ID. What's more, Apple even provides methods to sync data from other accounts. If you have already backup your old iPhone with iCloud or you want to import contacts from Google contacts, you could follow this method. It will be way faster than adding contacts individually.
Step 1. Go to Settings>Contacts>Accounts>Add Account.
Step 2. Select which account you want to add to this iPhone 8.
Step 3. Log in with your account and password.
Step 4. Confirm your operation on the screen and the wait penitently.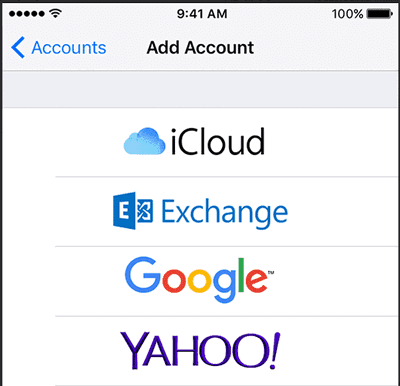 Method 3. Manage contacts on iPhone 8 with link contacts
In the process of adding contacts to iPhone 8, there are 3 conditions you may need to manage:
You may have added one contact twice.
It is also possible that the contacts are already there, you sync it from another account again.
There might be two contacts with the same name but different details.
How to deal with it? If you cannot delete one of them, you could try to link contacts.
Step 1. Unlock your iPhone 8 and go to Phone>Contacts, find the contacts you need to manage which you just added to iPhone 8.
Step 2. Open one of the contacts, and tap the Edit button on the right top.
Step 3. Slide down to the bottom, you will find a section called LINKED CONTACTS.
Step 4. Tap the plus icon and select which contacts you want to merge to this contact, and tap Link on the right top.
Step 5. Tap the minus icon if you choose the contacts by mistake, and tap Unlink.
Step 6. After confirmation, tap Done. Now you don't need to worry about add multiple contacts with the same name to iPhone 8.