Finding that your iPhone storage is almost full? Have you downloaded too many music and songs on your iPhone? In this article, we will show you 3 ways to easily delete songs from iPhone, so that you can free up space on iPhone for more data. You can simply open the appropriate menu in the settings or delete them in the "Music" app. Alternatively, you can use an iPhone manage to get it done.
Way 1. Delete songs from iPhone in Settings.
If you want to delete your entire music from your iPhone, you can easily do so directly in the settings. You will then have more storage space for photos and apps.
1. Firstly go to "Settings" on your iPhone.
2. Under the category "General" you will find the item "Storage & iCloud usage".
3. Tap "Manage Storage" at the top and select the music app from the list.
4. The Edit option allows you to delete the entire artists, albums or individual tracks.
Way 2. Delete individual tracks and albums from iPhone in Music
You can also delete individual songs and entire albums in the music app:
1. Start the music app and switch to the "Library" in the lower left corner.
2. Locate the song you want to delete under "Artists".
3. Use 3D Touch or place your finger on an album or song.
4. With the option "Remove" or "Delete from library", the music will be successfully deleted.
Way 3. Delete songs from iPhone with a free iPhone manager
To save more storage space, you can clean up iPhone by delete apps or delete some songs and music as well. Here we have an effective method to manage all your iPhone content including photos, videos, notes, and music. EaseUS MobiMover is not just a free iPhone data transfer, but also a professional iPhone manager to delete songs from iPhone with few clicks.
Step 1: Connect your iPhone to your computer (Mac or PC), launch EaseUS MobiMover Free, and go to [your device name] > Audio > Music as shown in the image below.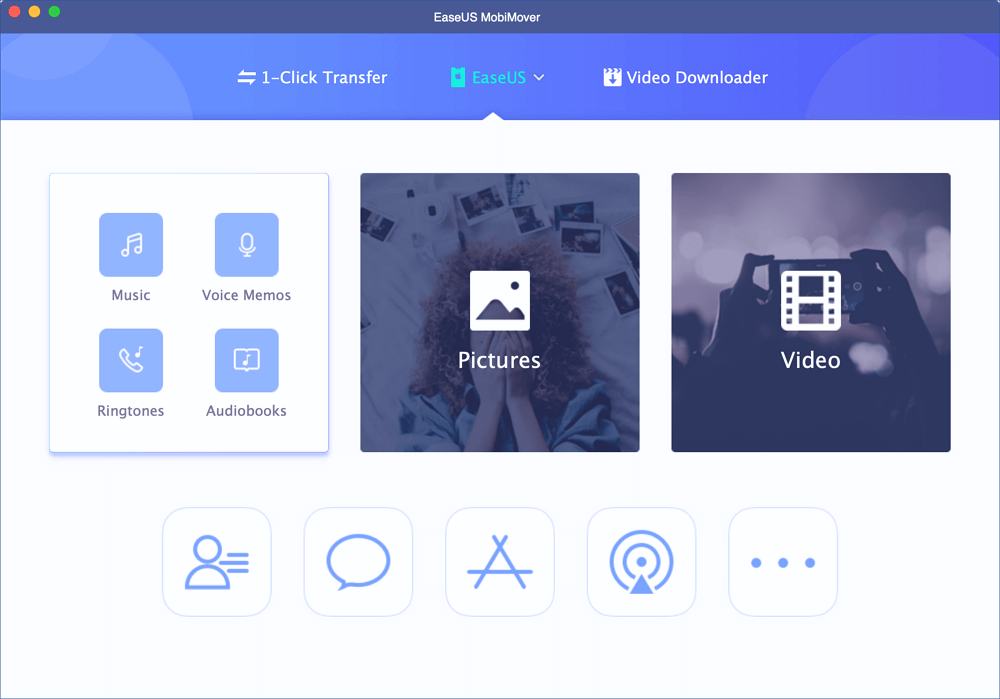 Step 2: Select the songs you want to delete (click the checkbox next to name to choose all items) and tap the trash icon. (Before you remove songs from your device, you should make a backup of them in case of future use by clicking the Transfer to Computer button.)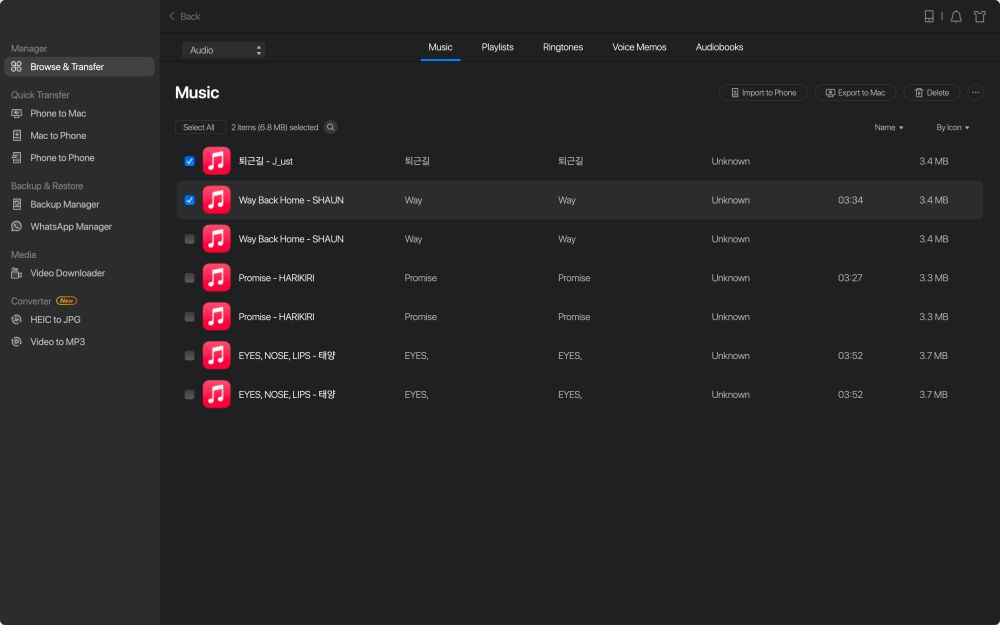 Step 3: After clicking the trash icon, you will see a new window ask for confirmation. Click Yes in the window to delete songs on your iPhone from the computer.