In iOS 11, Apple has built in a new feature called iOS 11 cop button that can quickly disable Touch-ID. Pressing the power button quickly activates the emergency call menu and the fingerprint scanner is switched off.
What is iOS 11 Cop Button?
Apple has added a feature to iOS 11 that makes it easier to dial emergency numbers. When the iPhone user presses the power button five times in quick succession, the emergency number appears on the display, and all he has to do is to touch it. At the same time, the Touch-ID fingerprint scanner is automatically deactivated. The smartphone can then only be unlocked with the passcode.
Tips: Please add the emergency contact on your iPhone first.
How to use Cop Button in iOS 11?
Step 1. To have a try with this feature, you need to update your iPhone to iOS 11 beta 6 first.
Step 2. Access the Medical ID from the lock screen > Dismiss the view > Then you'll find the passcode is required to unlock iPhone.
Step 3. Press the power button five times > You will see a screen shows three options: slide to power off/Medical ID/Emergency SOS, and the Touch ID is disabled at the same time.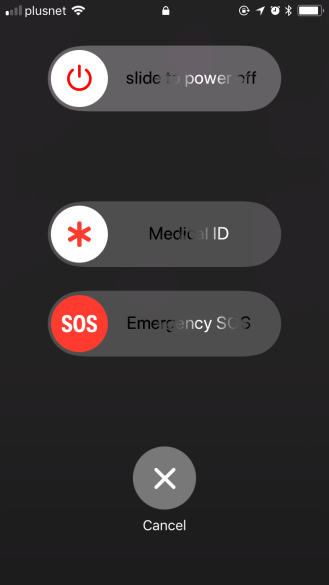 The feature may also prevent some people from being forced into giving their data over to law enforcement; five presses of a physical button is faster and easier than attempting to turn off your phone before it is snatched out of your hand. The legal implications are a bit unclear; people have been jailed before for refusing to give their fingerprints.
Again, this will help in some situations and others. In addition, you're still running iOS 10 and going to upgrade to iOS 11 or changing your iPhone to iPhone X, you'd better backup your iPhone on Computer or other devices with iCloud or a free data transfer software.