When it comes to back up your iPhone, iPad or iPod, what comes to your mind first is using iTunes. "What content does iTunes back up?", you wonder. Read on to know the answer.
What does iTunes back up
iTunes backs up almost all the data and settings or your iDevice, including:
1. Photos and videos.
2. Media files including music, ringtones, TV shows, Podcasts, and movies, etc.
3. iMessage, SMS messages, voice messages, contacts and call history, etc.
4. Data of Apps, including settings, preferences, etc.
5. Keychain, Activity, Health and so on. (Encrypted backup is needed.)
6. Settings like network settings.
7. Notes, calendar, bookmark, safari history, browser cache and so on.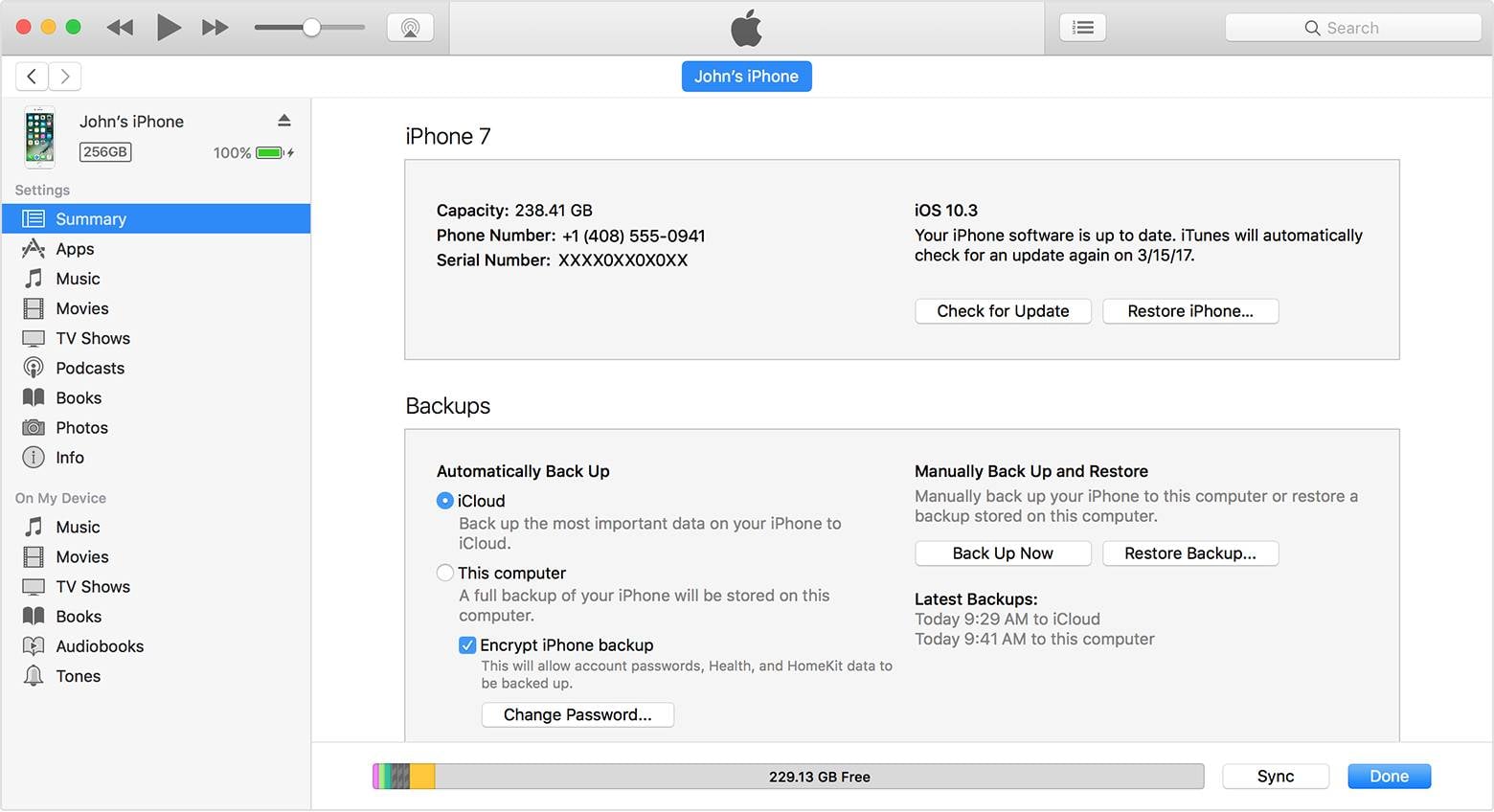 The iTunes backup doesn't include:
1. Data from iTunes and App Store and content transferred from iTunes and App Store.
2. Content has existed in iCloud.
3. Touch ID settings.
4. Apple Pay data.
Unlike iCloud which saves your backup on cloud storage, iTunes will store your content and data on your computer, which means you can get access to your backup as long as the computer is available.