Siri is not a new feature on iPhone X. But on iPhone X in iOS 11, Siri becomes more intelligent. For example, Siri can serve as a translator which helps to translate English into Chinese, French, Spanish and more. What's more, Siri is more personal for you for it can recommend songs or news for you according to your preferences. With such a smart feature, you can enjoy your iPhone X more. Given that, this article is written to introduce how to use Siri on iPhone X without the Home button, from how to set up Siri to how to activate it in two ways. Want to learn some basics about how to use your iPhone X? Go to the page covering tips for iOS devices to find what you need.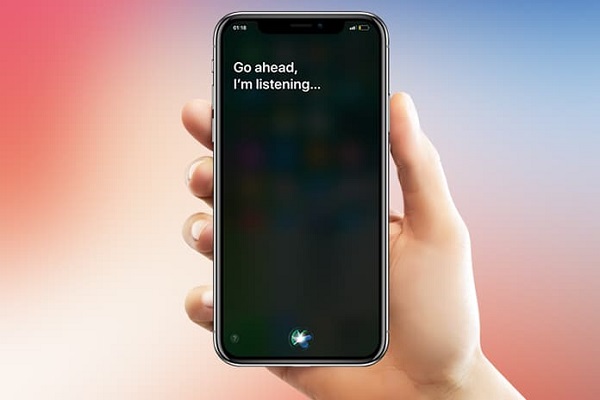 How to use Siri on iPhone X
Part 1: How to set up Siri on iPhone X
Before you use Siri on your iPhone X, you need to set it up first like you need to set up Face ID on iPhone X before you use it to unlock your iPhone or make purchases. Here are the steps to set up Siri on iPhone X.
Step 1: Go to Settings > Siri & Search on your iPhone X.
Step 2: Toggle on Listen for "Hey Siri" and follow the onscreen instructions to set up Siri on your iPhone. (If you need to use Siri with a locked iPhone, turn on Allow Siri When locked.)
Just with two simple steps, you have set up Siri on your iPhone X successfully. Now it's time for you to use it.
Part 2: How to activate Siri on iPhone X
There are two ways to activate Siri on iPhone X. Since there is no Home button on iPhone X, which also makes it different to screenshot on iPhone X, you can not press and hold the Home button to awake Siri like on earlier iPhones. Choose one of the methods below to activate Siri on iPhone X.
Method 1: Activate Siri with your voice. If you have enabled "Hey Siri" following the steps in Part 1, you can awake Siri by saying "Hey Siri" and then ask your question.
Method 1: Activate Siri with Side button. Press and hold the Side button to awake Siri and then ask your question.
If Siri doesn't work properly on your iPhone X, here are the solutions to "Siri not working" in iOS 11.
Notes:
It's highly likely that you need to sync contents to your new iPhone X either from the computer or previous iPhone. If that's exactly what you want, there is an absolutely free iOS data transfer tool for you to use, which is EaseUS MobiMover Free. WIth MobiMover installed on your PC running Windows 7 or later, you can transfer data including photos, videos, audios, contacts, messages, notes and more between two iOS devices (iPhone/iPad in iOS 8 or later) or between an iOS device and computer free of charge. Thus you can not only transfer all data from your previous iPhone to your new iPhone X but also back up the contents on your old iPhone and import files from computer to iPhone whenever you need. Don't hesitate to install MobiMover on your PC and make it your good helper. Steps below show you how to use MobiMover to back up iPhone X to PC without iTunes.
Step 1. Connect your iPhone X or iPhone 8 to your PC with a USB cable. Once connected, tap on "Trust" on the device screen if asked. Open EaseUS MobiMover and navigate to the "Phone to PC" mode. Move your mouse to the right pane and click "Next" to continue.
Step 2. All the compatible data on your iPhone X/8 will be read and loaded here. You can transfer them all or select a particular type to download to PC. Meanwhile, you can change the location for saving exported files instead of the default desktop. Once done, click "Transfer" to start the data exporting from iPhone X/8 to PC without iTunes.
Step 3. Wait for a while. When the process finishes, you can view and edit the copied files on your computer, which is not allowed if you use iTunes to sync data.