Face ID is the new features on iPhone X which works to confirm your identity. Since it's new, many iPhone users are not familiar with the way to use Face ID on iPhone X. Given that, this article is written to details the steps about how to set up Face ID and how to use Face ID on your iPhone X to unlock your device and make purchases with it. For more tips on how to use your iPhone X, you can go to the page introducing tips for iOS devices to find what you need.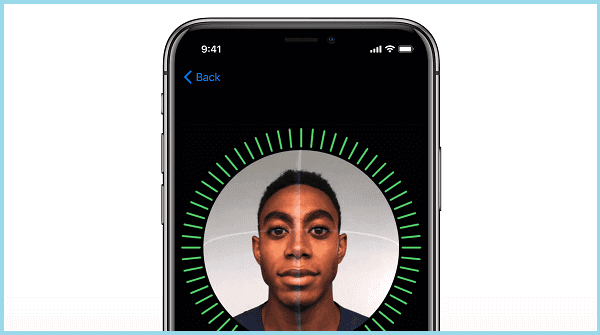 How to use Face ID on iPhone X
Part 1: How to set up Face ID on iPhone X
Like you need to set up your iPhone X before you use it. Getting Face ID ready for use requires you to set it up first. Follow the steps below to learn how to make it.
Step 1: Run Settings App on your iPhone X.
Step 2: Go to Face ID & Passcode and enter your passcode.
Step 3: Click Set Up Face ID, look straight at your iPhone X and tap on Get Started. (Put your iPhone 10-20 inches from your face.)
Step 4: Follow the onscreen instruction to move your head to complete the circle and then tap on Continue.
Step 5: Then use the same way to complete the second circle and click Done, which means you have set up your Face ID on your iPhone X successfully.
Under Face ID & Passcode, you can choose which feature/features you can use Face ID with, including iPhone Unlock, iTunes & App Store and Safari AutoFill.
Part 2: How to use Face ID to unlock iPhone X
Face ID is convenient for unlocking your iPhone X compared to entering the passcode. Don't know how to make it? Read on.
Step 1: Go to Settings > Face ID & Passcode.
Step 2: Under USE FACE ID FOR section, toggle on iPhone Unlock.
Step 3: When you want to unlock your iPhone, wake your iPhone first and glance at it.
Step 4: Then you will see the lock icon on your iPhone X screen open. After that, swipe up from the bottom of your iPhone screen to unlock your device.
Part 3: How to make purchases with Face ID on iPhone X
If you have turned on iTunes & App Store under Face ID & Passcode, you can make purchases on your iPhone X with Face ID in iTunes Store, App Store, and iBooks Store.
Step 1: Open iTunes Store, App Store your iBooks Store on your iPhone X.
Step 2: Find and click the thing you'd like to purchase.
Step 3: When you need to pay, double-click the Side button and then glance at your iPhone X.
Step 4: When it's completed, you will see Done and a checkmark on your iPhone screen.
Notes:
I'm sure you will need to copy data to your new iPhone X. That's why I recommend a completely FREE iOS data transfer tool, EaseUS MobiMover Free, for you here. With MobiMover installed on your Mac or PC, you can transfer data from iPhone to iPhone X, sync files from computer to your iPhone X and back up your iPhone X contents to computer when you need without any cost and limitation. The data you can transfer with MobiMover include photos, movies, TV shows, music videos, home videos, music, ringtones, audiobooks, voice memos, contacts, messages, notes and more. Install MobiMover on your PC and you will enjoy the conveniences it brings you when it comes to iOS data transfer.
Now, click the button below to safely download and install EaseUS MobiMover Free on your PC or Mac, then follow the steps to transfer files from computer to iPhone with simple clicks. Don't hesitate to have a try.
Step 1. Connect your iPhone X or iPhone 8 to your computer via a USB cable and tap "Trust" on your device. Start EaseUS MobiMover and choose "PC to Phone" as the transfer mode. Click "Select Files" to continue.
Step 2. In the Windows File Explorer, browse the files you want to transfer. After choosing the desired files, click "Open".
Step 3. All the selected files are showing in the right pane, with detailed information for you to preview. If you have more items to transfer, click "Add Contents" or directly drag files or folders from your computer to the appointed area. At last, click "Transfer" to start transferring files from your computer to your iPhone X/iPhone 8 without a hitch. When the process accomplishes, go to corresponding location and open applications on your iPhone to view the transferred files, such as Photos app for imported images, Videos app for movies and TV shows, iBooks for PDF, Music for songs.