If you're troubled with no sound, on-screen and vibration notifications on your iPhone or iPad for a specific app, like Messages, Phone, Facebook or WhatsApp, you can find comprehensive solutions to fix it in this article.
iPhone or iPad notifications not working may happen just you've updated your operating system to newly released version or worse without any sign, if you happen to encounter no alerts on iOS and need efficient help, here is how you can troubleshoot.
6 simple tips for notifications not working on iPhone and iPad
1. A Wi-Fi connection or cellular network is the most basic requirement for notifications, please make sure your iPhone or iPad is networked.
2. Check the obvious problem, make sure that the Mute switch which is on the side of your iPhone and iPad is not on.
3. Make sure that Do Not Disturb is turned off, as when Do Not Disturb is enabled, calls and alters that arrive while locked will be silenced, and a moon icon will appear in the status bar. Go to Settings > Do Not Disturb and tap Manual if it's turned on.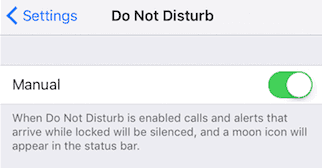 3. Confirm your notifications is supporting the app. Go to Settings > Notifications, select the app, and make sure that Notifications are turned on.
4. If notifications for the app is turned on but you are still not receiving alerts, the Alert Style When Unlocked may be set to None. Settings>Notifications>check the Alert Style is set to Banners or Alerts.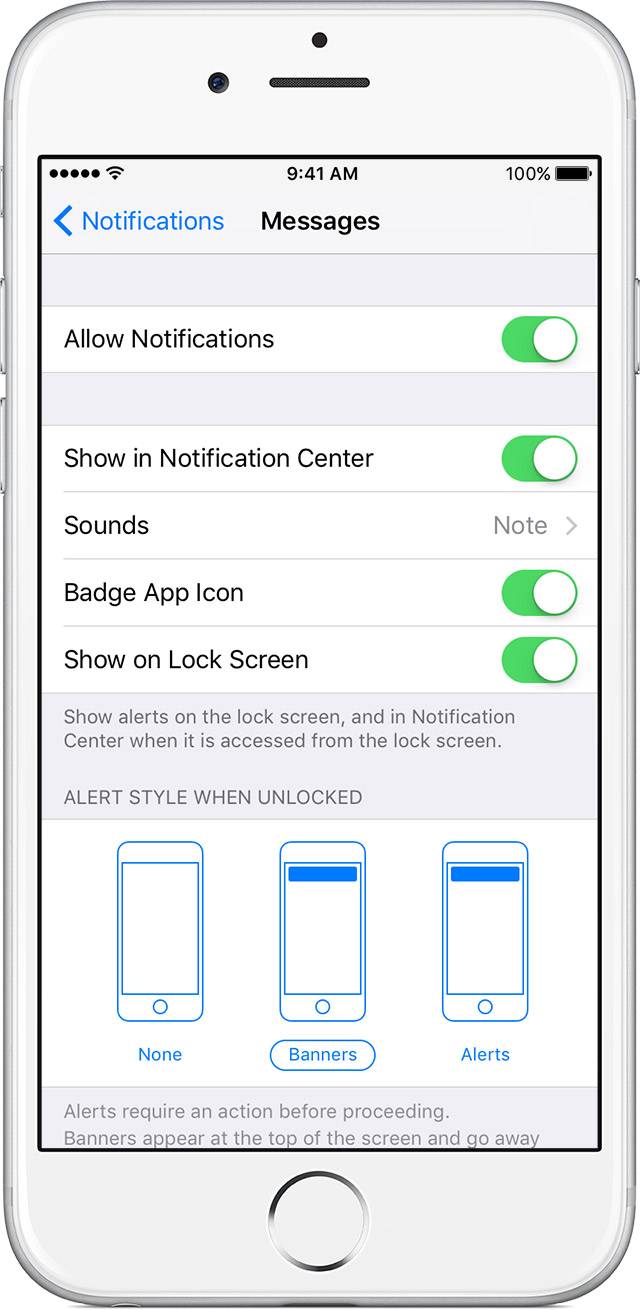 5. Go to Settings>Notifications>tap the app without alerts>turn off Allow Notifications. Then restart your device by pressing and holding the home button and the on/off button together until you see the Apple logo on your screen. Repeat the same operations: Go to Settings>Notifications>tap the app without alerts>turn back on Allow Notifications.
6. If you've tried all of the above methods, but the notifications are still no working, then consider updating your iOS to the latest released version 10.3.2, which includes bug fixes that may solve the notifications not working.