If you don't use your iPhone for a while, it will automatically activate Auto-Lock to conserve battery power. In some situations, however, you may not want that and keep iPhone from sleeping. For example, when you have opened a site in Safari that you must refer to and you don't want to unlock your iPhone every time with fingers. It's a good thing if there is a possibility to disable the Auto-Lock of iPhone or to keep iPhone from sleeping or change the time period.
Keep iPhone from sleeping by changing the Auto-Lock period
To keep iPhone from sleeping or to change the Auto-Lock period, you must first go to Settings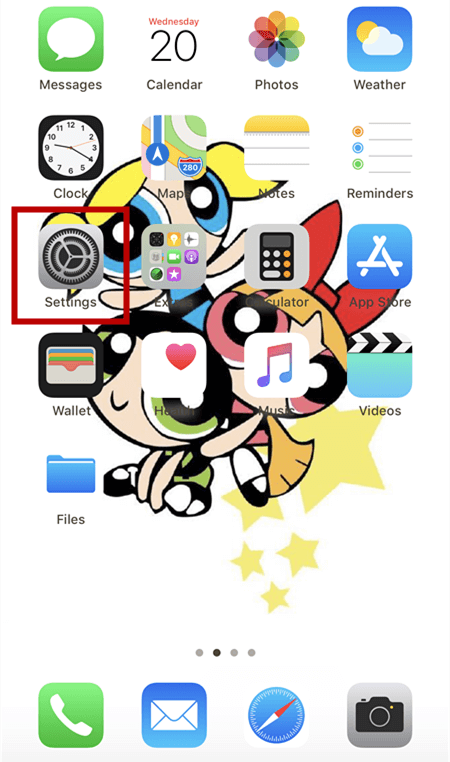 Tap on Display & Brightness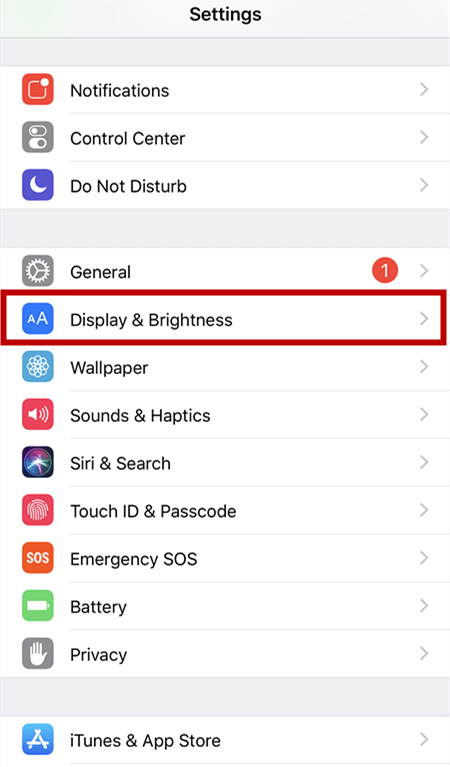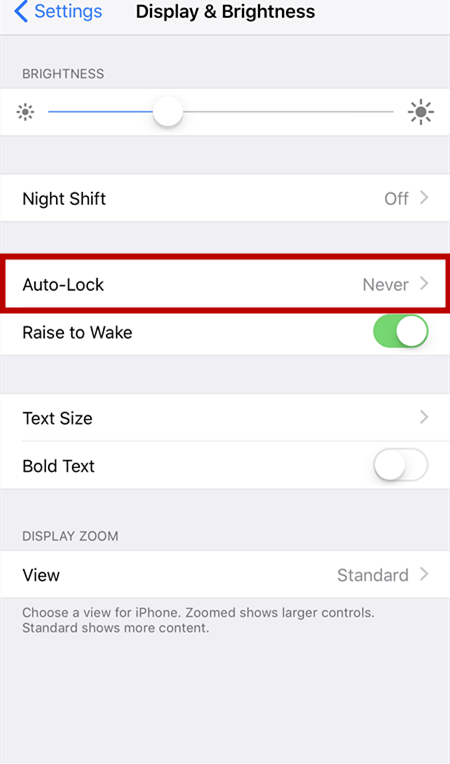 Set the period to Never to keep your iPhone from sleeping and turning the screen off once and for all.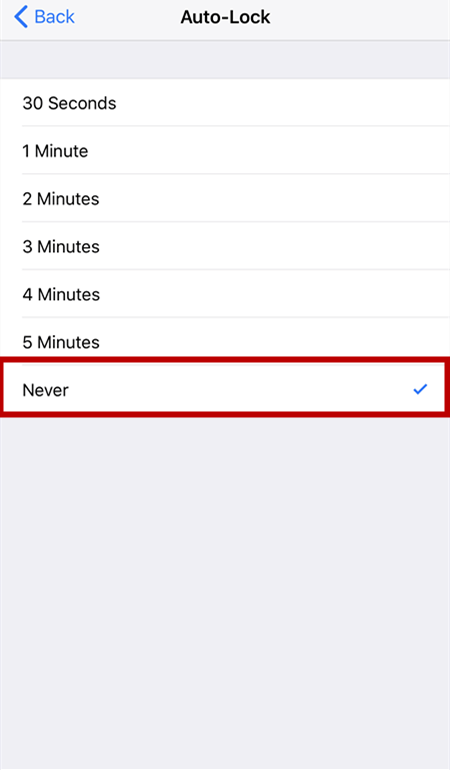 Tip: We recommend that you only use the "Never" option temporarily. If you forget to lock your iPhone manually, the battery will be drained. So always remember to change these settings back to setting from 30 Seconds to 5 Minutes.
For those who have not yet updated their iPhone to iOS 11/10 or newer and are still using iOS 9, the procedure is a little bit different. Go to the Settings > General. Scrolls down a bit and tap Auto-lock to disable it or change the time period.
If you want to explore other features like turn on the flashlight on iPhone, you can refer to the article and find more solutions and tips.