The newly released iOS 10 has made quite a stir among Apple users again. To meet the users' expectations, Apple has both enriched the functions of iOS 10 and enhanced some old existed functions, one of which is Reduce White Point. This guide presents an introduction to Reduce White Point and how to use it.
Related blog: How to pair Apple Watch to iPhone
How to erase an iPhone
A Brief Introduction to Reduce White Point
The well-designed display effect of Apple products like the attractive and bright colors shown on the screen has impressed many users. But the longer you stare at the screen, there is an increasing unease for your eyes. That's why Reduce White Point came into existence. It was first introduced in iOS 7.1 with the purpose of dimming the screen by reducing the intensity of bright colors, which will make the device more eye-friendly and thus solve the visual fatigue problem caused by the bright colors. Having known what Reduce White Point is, the following paragraphs will show you how to use it.
How to Use Reduce White Point
Where is Reduce White Point
With a iOS 10 device, you can get access to Reduce White Point with four clicks.
Step 1: Open "Settings" and go to "General".
Step 2: Click "Accessibility" and then choose "Display Accommodations".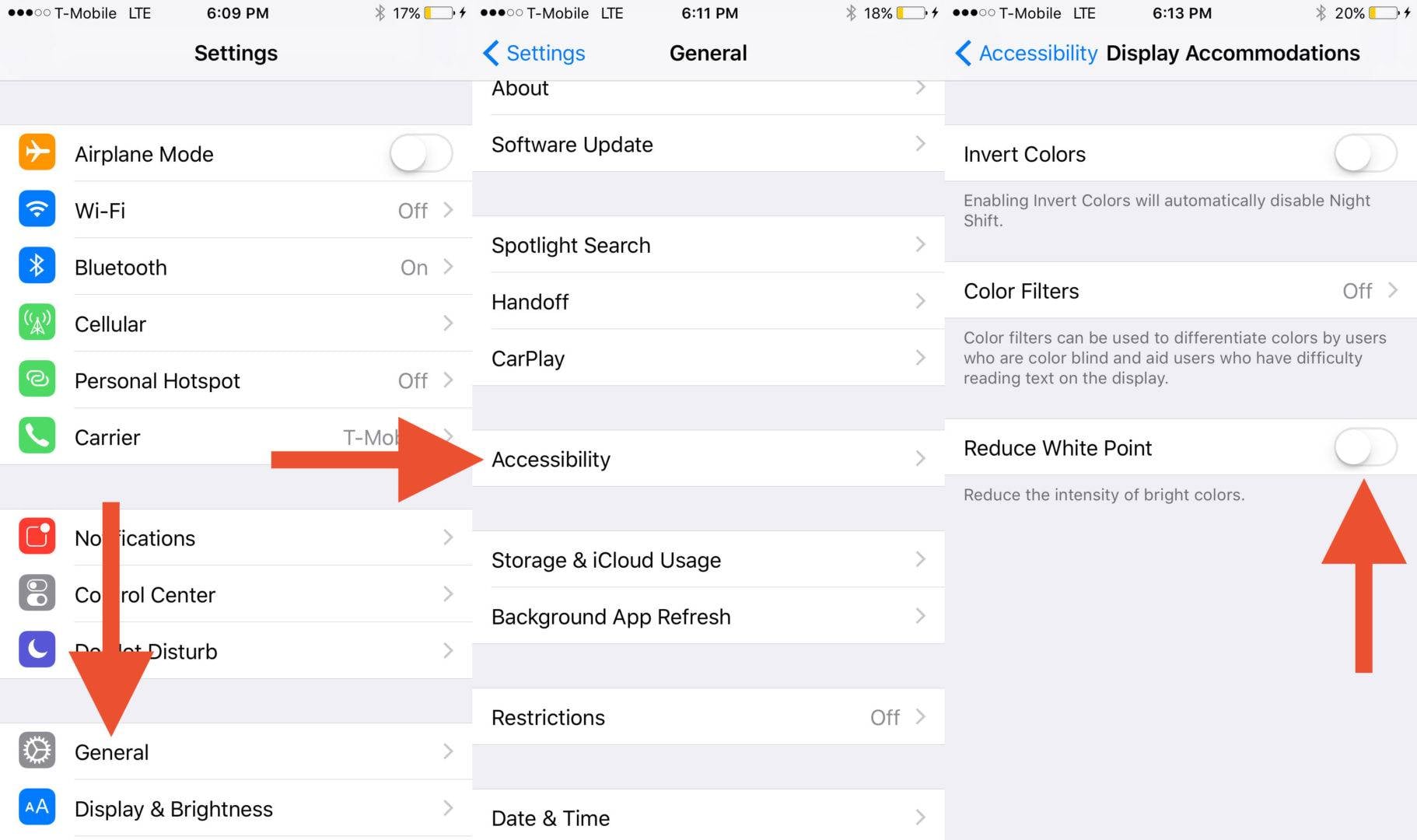 Notes:
If you are with a device in iOS 9 or earlier versions, choose "Increase Contrast" instead of "Display Accommodations".
How to Adjust Reduce White Point
Once you successfully find the function, it is at your free disposal. You can turn the on/off button to enable or disable the function. If you turn Reduce White Point on, you can move the button one the line to change the intensity of the bright colors with a minimum of 25% and maximum of 100%. 25% means the strongest intensity and a brighter screen, while 100% signifies the least intensity and a dimmer screen. You can freely drag the button to adjust the intensity and find a number that is suitable for you. Although Reduce White Point can darken the screen, it won't supposedly extend your battery life.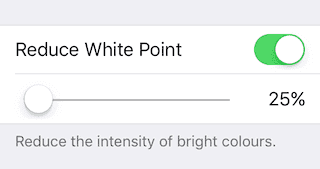 Enjoy your experience with the new iOS 10 and make a good use of Reduce White Point. If you have other iOS 10 related problems, please navigate our website in the How-To-Articles Section and find your answers.