If you have paid attention to the latest iOS update, you would have found that one of the new features added to iOS 11.2.5 is the support for HomePod, which was released on 9 February. According to Apple, HomePod is a powerful speaker that sounds amazing and adapts to wherever it's playing; HomePod is not only the music authority but also an intelligent home assistant. And the new feature, support for HomePod, in iOS 11.2.5 serves to help you set up HomePod easily with your iOS devices by transferring your Apple ID, Apple Music, Siri and Wi-Fi Settings from iDevice to the smart speaker, which is the very focus of this article. Read on to learn how to set up HomePod within minutes.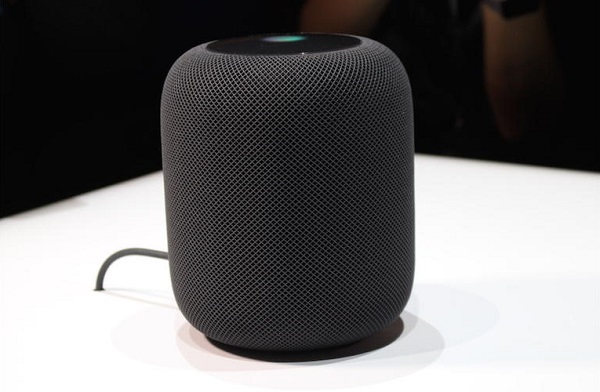 For more tips on how to use your Apple products, go to iOS & Mac Topics to find what you need.
How to set up HomePod with iPhone or iPad
Although the steps to set up your HomePod is quite easy, there are some preparations you need to make before you start.
1. As mentioned above, the support for HomePod is added to the new iOS 11.2.5 and later, thus you need to download and install iOS 11.2.5 on your iPhone or iPad first.
2. You need to set up and use iCloud Keychain on your iOS device, which helps to sync your account information across your devices.
Open Settings App on your iPhone or iPad.
Choose [your name] > iCloud > Keychain.
Enter your Apple ID password to sign in to iCloud. (If you forget your Apple ID password, learn how to reset Apple ID password here.)
After the verification, toggle on iCloud Keychain and click Advanced Options to set an iCloud security code, then follow the onscreen instructions to complete the setup.
3. You need to enable two-factor authentication on your iDevice.
Open Settings App on your iPhone or iPad.
Go to [your name] > Password & Security and click Two-Factor Authentication.
Choose Continue, enter the phone number and select the verification type (Text Message or Phone Call).
Enter the verification code you receive on your device and then turn on two-factor authentication.
4. You need to put your HomePod and your iPhone or iPad close enough to make the setups possible.
Then follow the steps below to set up HomePod using your iPhone or iPad.
Step 1: Put your HomePod close to your iPhone until a prompt appears on your iPhone screen asking you whether to set up the HomePod or not.
Step 2: Click Set Up and pair your iPhone/iPad and you HomePod by letting your iPhone/iPad listening to the pairing tone that HomePod emits or entering the four-digit passcode that Siri speaks. (Siri not working in iOS 11? Fix it with the solutions provided.)
Step 3: Select the language for Siri and click Continue.
Step 4: Tap Agree to agree to the terms and conditions and then choose Transfer Settings to transfer Apple ID, Apple Music, Siri, and Wi-Fi Settings from your iPhone/IPad to HomePod.
After settings up your HomePod following the 4 simple steps above, you can enjoy HomePod now as you like.