When an App or program is not responding, what you might want to do is to force quit it to solve the problem. But how to force quit on Mac? If you have the same question, no worry, read on and you will know the answers to the question.
Related blog: How to delete cookies on Mac
How to force quit an App on Mac
Tip 1: Force quit an App on Mac via key combination
Similar to pressing Ctrl-Alt-Delete on PC to open Task Manager, pressing Command-Option-Esc on Mac will open the Force Quit Applications window, in which you can choose the App or program that isn't responding and click "Force Quit" to shut it down.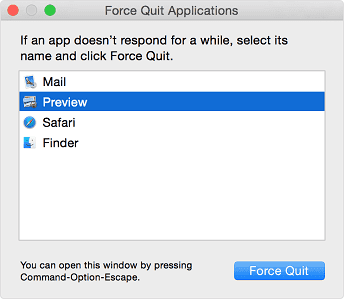 Tip 2: Force quit an App on Mac via Apple menu
The key combination is not the only way to open Force Quit Applications Window. You can make it by clicking the Apple Menu (the Apple logo) on your screen and choosing "Force Quit". Then choose the App you want to close and tap on "Force Quit" in the window.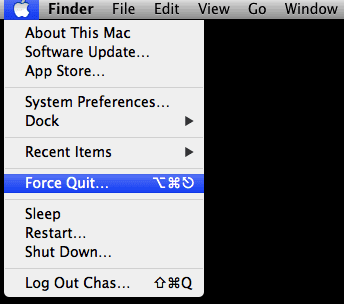 Tip 3: Force quit an App on Mac via the Dock
1. Find the Application icon from the Dock.
2. Right-click it.
3. Choose "Force Quit". (The Force Quit option only appears when the App is not responding. If the App run properly, there is the Quit option instead.)