One year ago, I bought an iPad Pro, which was powerful at that moment and had a good contribution to my work. However, with the new series of iPad came out recently, I was shocked and attracted by the new master product, so after a well thinking, I decided to sell the old one and get the new one. So before selling the old one, in order to protect the personal information, I need to clear all the history on my old iPad, but after doing a lot of research, I couldn't find any useful answer, anyone can help me? Thanks a lot.
We all know that digital product has been changed so much frequently, the new one is more powerful which has some significant features, that's great to get the latest one. However, to do with the old iPad, what should we do? If we'd like to sell out the old iPad, we probably need to clear history on iPad for the reason of personal information. Do you know the right and useful solution, in this article, we'll give you a reasonable solution.
Clear app data cache on iPad
1. Go to Settings>tap General>tap Storage & iCloud Usage.
2. Tap Manage Storage.
3. Select the apps taking up a lot of space. If one app is taking up more than 500MB, it concludes considerable caches and is worth deleting.
4. Tap the apps>tap Delete App.
5.Go to App Store to re-download the deleted app.
Delete other files on iPad with MobiMover Free
Besides the app data cache, the bookmarks of Safari could be also important which involves some privacy. So that really makes sense to delete all of them before to sell it out. If you are still seeking the best software to meet your demand, here we'd like to introduce you a free iPhone content manager called EaseUS MobiMover Free to do you a favor. It helps to delete useless messages, notes, photos, music, videos, books, voice memos, and other data and increase the storage for a faster iPad within clicks. Follow the steps below to learn how to remove Safari bookmarks from your iPad with MobiMover.
Step 1. Connect your iPhone/iPad to your computer with a USB cable, open EaseUS MobiMover. Click "Content Management" and choose the category you want to delete files from.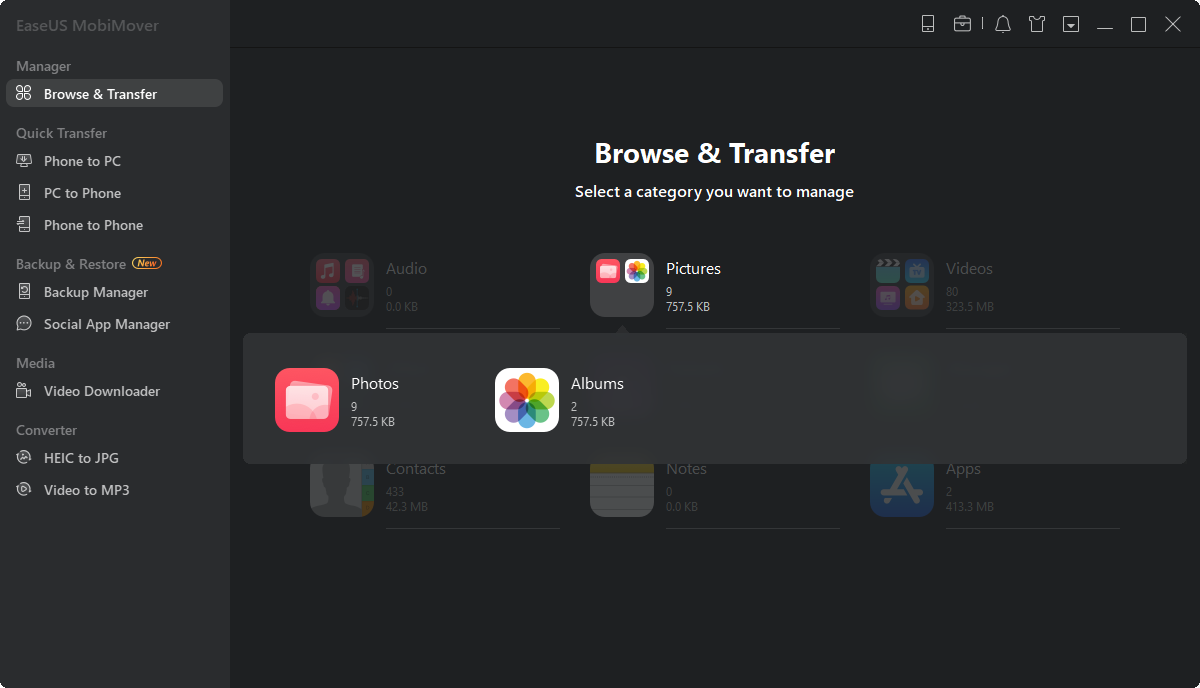 Step 2. If you want to delete all files from your iPhone, click "Select All" and click "Delete". If you intend to remove specific items, click the items you want to get rid of and then tap "Delete".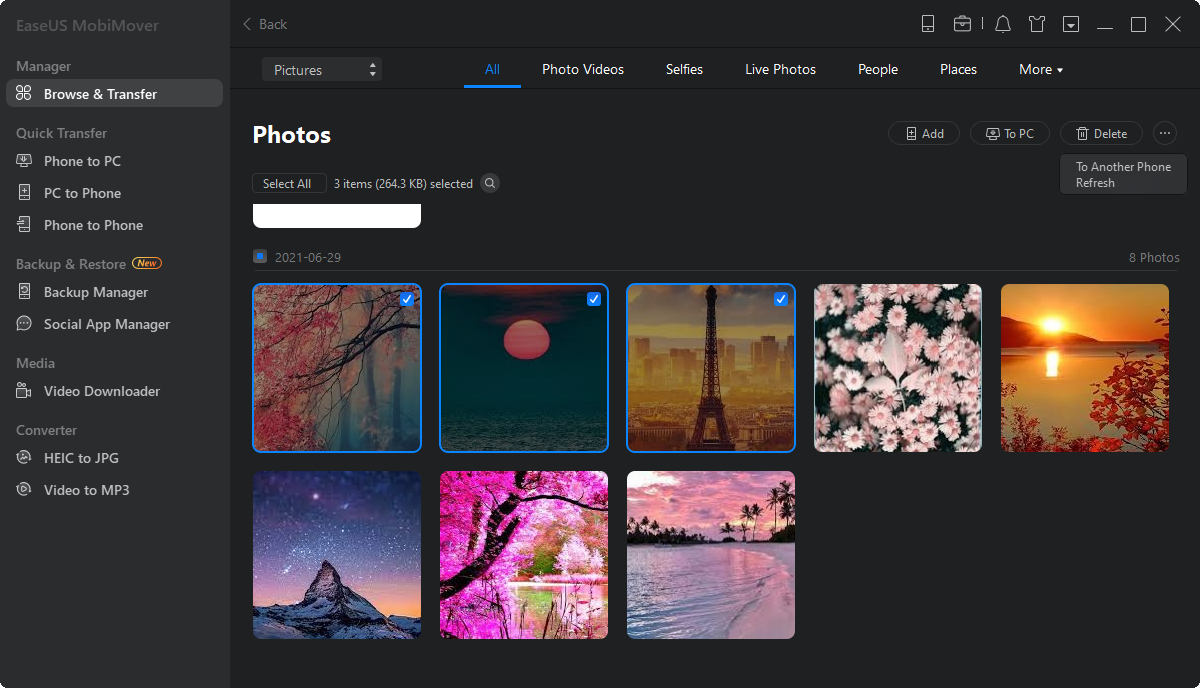 Step 3. After tapping the delete button, a new window will pop up asking for confirmation. Click "Yes" in the window to delete files on your iPhone.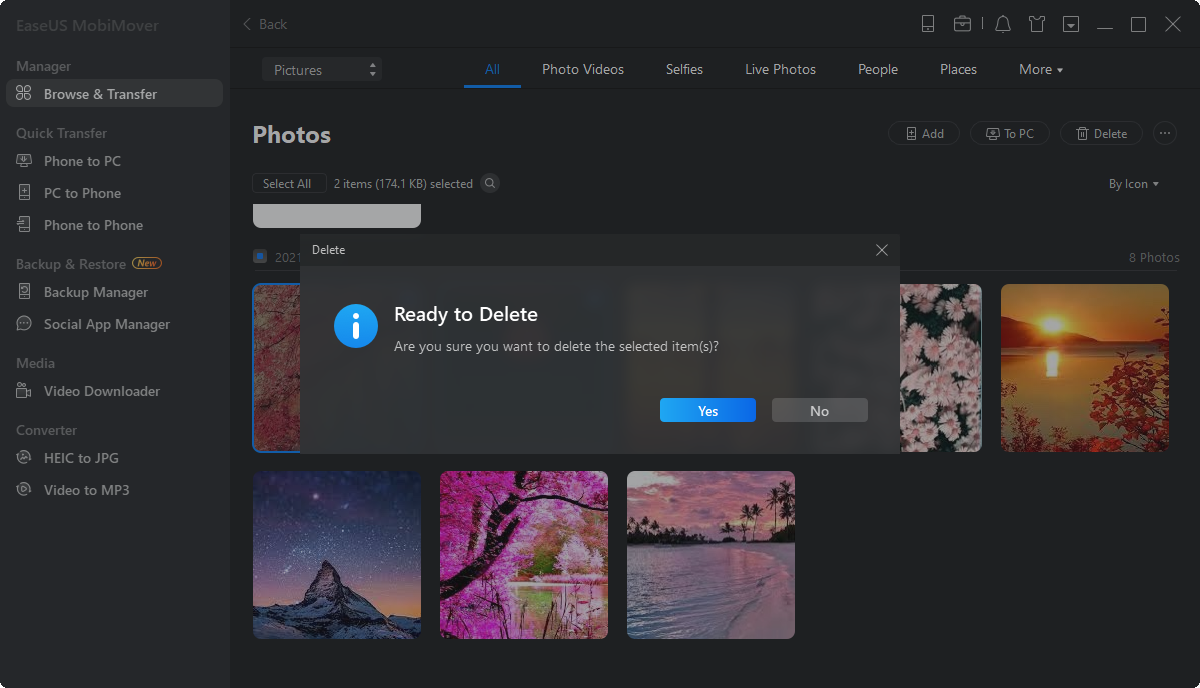 Besides the management of content, MobiMover Free can also help you to import music from computer to iPhone if you've such a demand.