Since there is no one-deletion choice for contacts in iPhone, but only one-by-one deletion, the question how to quickly get all contacts on iPhone cleared may be asked. EaseUS MobiMover can make the time-consuming job done in only seconds. It's extremely useful when the number of to be cleared contacts is great. Also, the software can be used to delete other types of iPhone data. For example, you can take advantage of it to remove music albums from iPhone. All types of iPhone data can be deleted with MobiMover easily in minutes.
The most outstanding function of MobiMover is iPhone data transfer. With it, data can be transferred to or out of iPhone in only clicks, and it's available for all types of file that iPhone can hold. More surprisingly, the software can help to make the file that iPhone can't read into the form they can recognize and present, like video. For the unsupportable video forms for iPhone, MobiMover will trans-code them into MP4 before importing them into iPhone, which makes it a comprehensive software for iPhone data transfer.
Above all the mentioned functions, MobiMover can be also used as an iPhone data editor for some types of iPhone data like contacts, messages, notes, calendars etc. that can be edited in iPhone directly.
How to clear contacts on iPhone quickly with EaseUS MobiMover?
Now, follow the steps below to learn how to delete contacts on your iPhone with simple steps.
Step 1. Connect your iPhone to your computer, either Mac or PC, with a USB cable. Launch EaseUS MobiMover and click "Content Management > Contacts".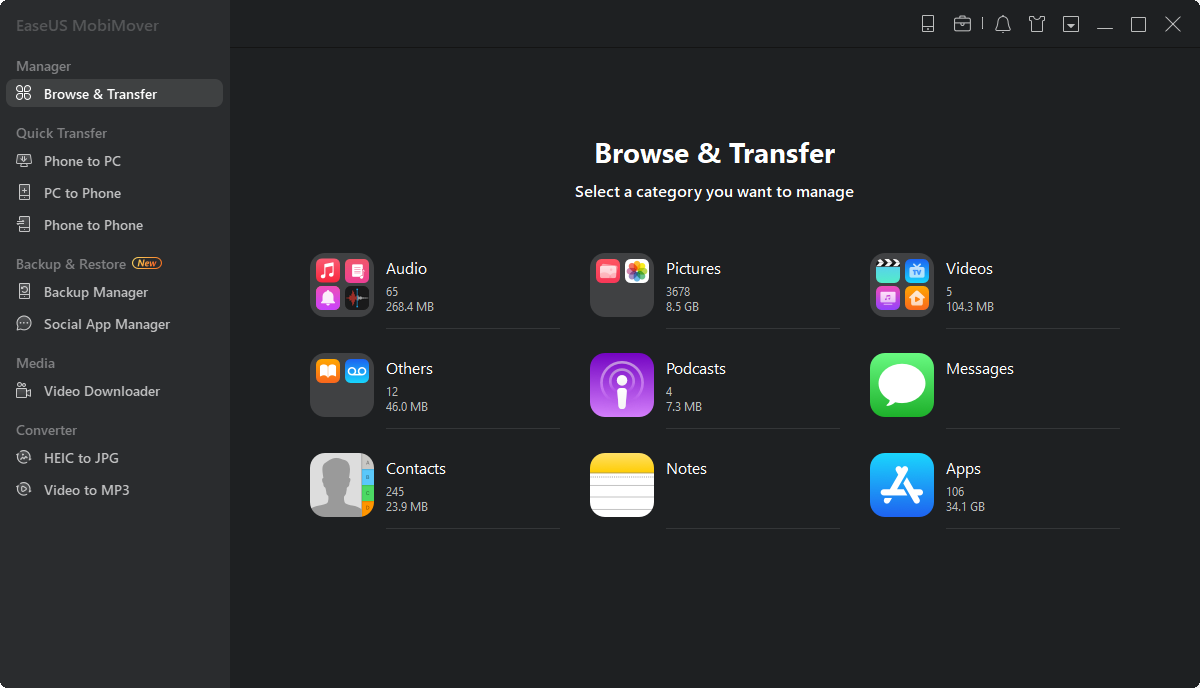 Step 2. Click "Select All" to select all the contacts on your iPhone or tick the checkbox next to the items you want to remove to choose specific items, then click "Delete" to delete the selected contacts from your iPhone. (Before you remove these files from your device, you are recommended to make a backup of them by clicking "Transfer to PC".)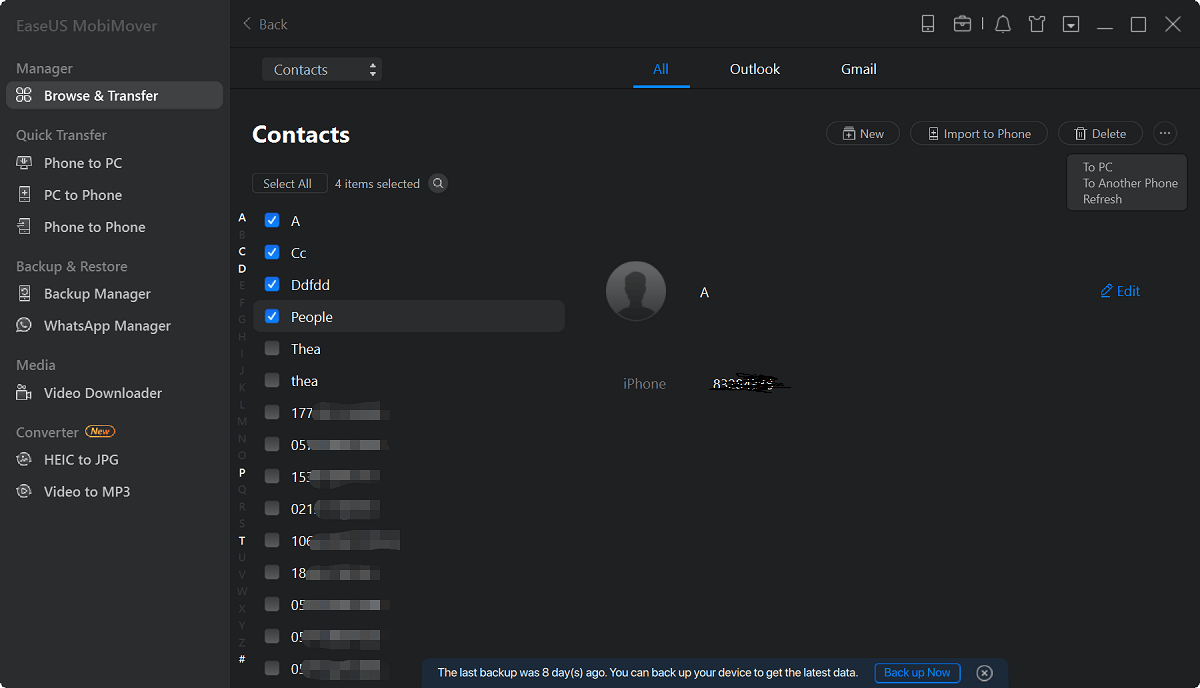 Step 3. After clicking the delete button, you will see a new window asking you whether to delete the selected items. Click "Yes" in the window to confirm your deletion.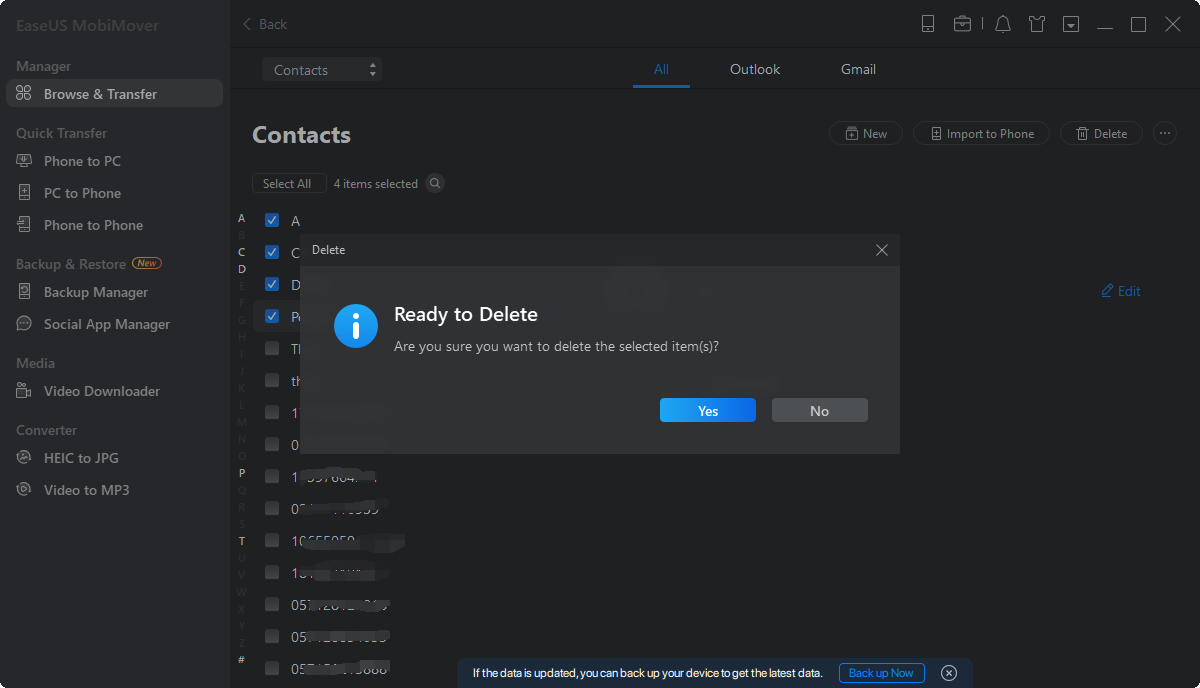 Of mention, you can make use of the software to get the useless contacts on your iPhone in daily life by not choosing all of the contacts but the ones you want to clear. Also, you can edit iPhone contacts on PC by moving your mouse to the contact and select the paper sheet button.