No matter you are a Mac user or PC user, it's likely that you will find your computer running sluggishly after you use it for a period of time. That's when your experience with Mac becomes less happy, because you spend more time on waiting rather than browsing. "Why is my Mac so slow?", then you ask. The answer is prepared for you below.
Method 1: Delete unwanted files to Fix a slow Mac
When a Mac runs slow, the first reason comes into mind is full storage on hard drive. As time goes on, there is a growing number of files taking up your Mac space and you hardly pay attention to it. You can check your Mac storage following the next steps:
1.Tap on Apple menu and choose "About This Mac".
2.Choose "More Info" and click "Storage" to check your Mac storage.
If you find your storage is nearly full, you can delete some files to free up some space on your Mac. Files like videos, photos and Apps can occupy much space on your Mac. You can remove them to get more space and thus make your Mac run faster. What's more, the junk files like cache of browsers can also be to blame for a slow Mac. So you can clear cache on Mac to fix it.
Method 2: Completely close Apps to make a slow Mac faster
If too many Applications remain running in the background, it can slow down your Mac. Thus you need to completely stop it.
1.Find the Application you want to stop on the dock and right-click it.
2.Choose "Quit" to close it.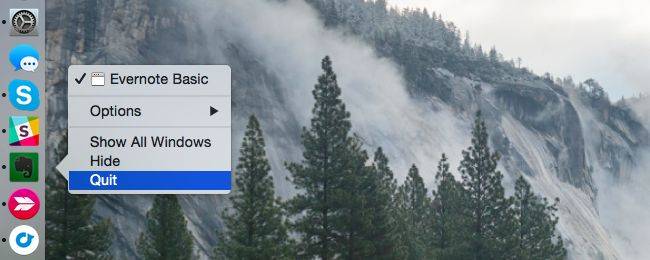 Method 3: Lessen startup programs to fix a slow Mac
Too many startup programs on your Mac can also lead to a slow Mac. You can lessen some unnecessary startup programs to speed up your Mac.
1.Click Apple menu and go to "System Preferences".
2.Choose "Users & Groups" and select your account.
3.Tap on "Login Items" and uncheck the Applications you want to exclude from startup programs.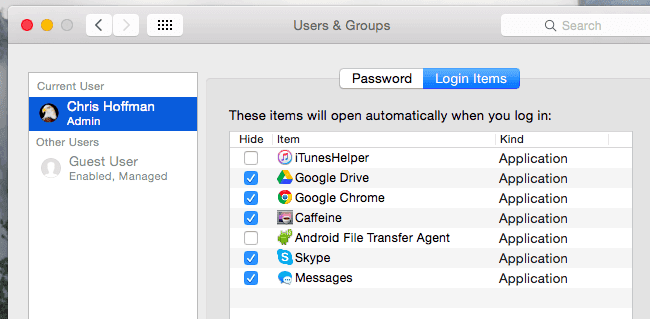 Method 4: lessen the files on your desktop to speed up your Mac
Files existing on the desktop are stored in memory. A Mac runs slowly when most of the memory is taken, so you should avoid putting large files like videos on your desktop. You can either move them to other folders or remove them.
Notes:
When you want to completely delete some files, don't forget to empty the Trash.