Face ID is the new feature on your iPhone X which enables you to do things like unlock your iPhone without entering the passcode and making purchases in iTunes Store, App Store, and iBooks Store. When it works properly, you can enjoy the conveniences as you like. But sometimes it can't perform as you expect for the problem "Face ID not working on iPhone X" could happen. If you are troubled by this issue now, read on to learn how to fix it with the solutions below.
Before you try to fix the issue "Face ID not working on iPhone X", you'd better check whether you have used it properly.
Make sure the TrueDepth camera on your iPhone X and your face are covered by nothing.
Make sure you are facing the TrueDepth camera.
Make sure the distance between your face and iPhone X is 10 to 20 inches.
You'd better use Face ID on your iPhone X without sunglasses.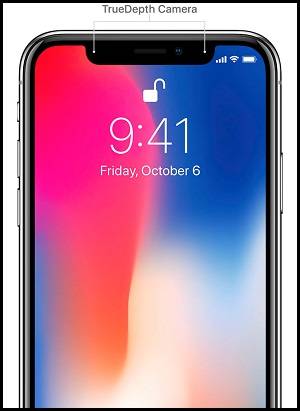 Fixes to Face ID not working on iPhone X
Tip 1: Update your iPhone X to the latest version of iOS
The simplest tip you can try to fix the issue "Face ID not working" on iPhone X is to update your iOS operating system to its latest version. Before you update your iOS, you'd better back up your iPhone X to avoid data loss. Then go to Settings > General > Software Update to update your iPhone X.
Tip 2: Check Face ID Settings on iPhone X
If you find "Face ID not working" on your iPhone X when you try to unlock your iPhone or make purchases, you need to check whether you have turned the related features on by going to Settings > Face ID & Passcode. For example, if you want to use Face ID to unlock your iPhone X, you should toggle on the iPhone Unlock option.
Tip 3: Reset Face ID on iPhone X
If the two fixes above cannot solve the problem "Face ID not working" on your iPhone X, the third tip you can apply to your device is to reset Face ID. Go to Settings > Face ID & Passcode > Reset Face ID on your device and then follow the article about how to set up and use Face ID on iPhone X to set it up again.
Tip 4: Reboot your iPhone X
Force restarting your device is a common method to solve iPhone problems. For example, rebooting device one of the methods to fix the issue "Cannot Connect to Apple Store" in iOS 11. It's no exception when it comes to solving the "Face ID not working" problem on iPhone X. Follow the steps below to learn how to force restart your iPhone X.
Step 1: Press and quickly release the Volume Up button.
Step 2: Press and quickly release the Volume Down button.
Step 3: Press and hold the Side button until the Apple logo appears.
Tip 5: Contact Apple for help
If none of the solutions above helps to fix the "iPhone X Face ID not working" issue for you, you may need to contact Apple and ask for help by going to https://support.apple.com/contact.
Notes:
Need a totally FREE iOS data transfer tool to help you copy data to iPhone X? If so, you can't miss EaseUS MobiMover Free. With MobiMover installed on your PC running Windows 7 or later, you can transfer photos, videos, audios, contacts, messages, notes and more between an iOS device (iPhone/iPad in iOS 8 or later) and computer or between two iOS devices. If you need, you can transfer all data from iPhone to iPhone X, copy files from computer to iPad and back up iOS contents to computer via MobiMover. Sounds great? Install MobiMover on your PC and try to use it transfer data from computer to iPhone X or iPhone 8.
Step 1. Connect your iPhone X or iPhone 8 to your computer via a USB cable and tap "Trust" on your device. Start EaseUS MobiMover and choose "PC to Phone" as the transfer mode. Click "Select Files" to continue.
Step 2. In the Windows File Explorer, browse the files you want to transfer. After choosing the desired files, click "Open".
Step 3. All the selected files are showing in the right pane, with detailed information for you to preview. If you have more items to transfer, click "Add Contents" or directly drag files or folders from your computer to the appointed area. At last, click "Transfer" to start transferring files from your computer to your iPhone X/iPhone 8 without a hitch. When the process accomplishes, go to corresponding location and open applications on your iPhone to view the transferred files, such as Photos app for imported images, Videos app for movies and TV shows, iBooks for PDF, Music for songs.