Apple newly released iOS 11 beta at WWDC 2017 has shown us an exciting upgrade and more humanized designs, developers and common users can try it right away. At the same time, you have to prepare yourself for some obvious bugs with iOS 11 beta, like rapid battery drain or random freezing. If you have lost your patience with iOS 11 beta and want to downgrade to more recent stable iOS 10.3.2 or even earlier just like easily install iOS beta, please read this tutorial to get detailed guidance.
How to downgrade iOS 11 to iOS 10.3.2 on iPhone and iPad
Step 1: Transfer your iPhone/iPad data to PC for backup
In order to avoid the data loss caused by upgrade or downgrade failure and get stuck with an Apple logo, you are strongly suggested to back up and transfer your iPhone and iPad data first. And please note that iOS 11 backups are not able to be restored to iOS 10, if your latest recent backup is from iOS 11 then you will not be able to restore that to a downgraded iPhone or iPad. Therefore, it's wise to make an iPhone backup with iTunes, iCloud, or an iPhone transfer tool at the very beginning before your upgrade to iOS 11.
As we have talked about how to back up iPhone with iTunes and how to back up iPhone with iCloud before, in this blog, we mainly discuss how to transfer iPhone data to the computer for backup by using EaseUS MobiMover Free – the professional and free iPhone transfer software.
Step 1. Connect your iPhone to your PC running Windows 7/8/10 with a USB cable. Tap "Trust" on your iPhone screen if asked. Run EaseUS MobiMover and navigate to "Phone to PC". To back up iPhone photos, contacts, and other types of files, click "Next" to begin.
Step 2. You can back up iPhone photos, videos, movies, music, playlist, ringtones, books, contacts, messages, notes, voice memos, and more as the image shows below. You can transfer these items all at one time or respectively export a specified data type. MobiMover also supports you to customize the storage path for iPhone backup. Choose desired files and click "Transfer" to back up iPhone files to your PC right now
Step 3. Wait patiently until the transfer process ends. MobiMover will copy the iPhone files in a readable and accessible way so you can view, edit, or delete the data based on your own need.
Step 2: Download iOS 10.3.2 or earlier IPSW file
The requirement for downgrade iOS 11 beta is a previous signed IPSW file. If you want to downgrade to iOS 10.3.2, you need to download the iOS 10.3.2 IPSW file for your iPhone or iPad and put the IPSW file somewhere easily accessible.
You can find and download IPSW file at this site, and you must choose a version being actively signed.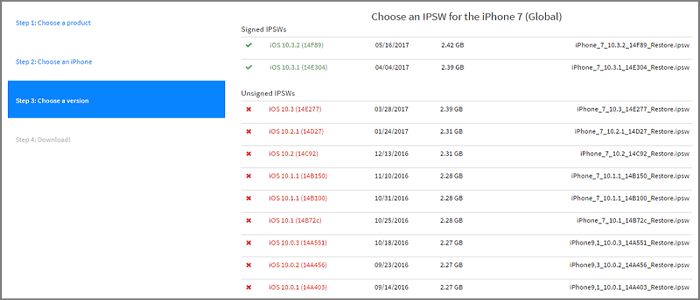 Step 3: Turn off Find My iPhone
Go to Settings>iCloud>Find My iPhone or iPad>slide it to Off.
Step 4: Connect your iPhone or iPad to Mac or PC
Connect your iPhone or iPad to Mac or Windows PC via Apple USB data cable. And launch iTunes, please make sure that you have installed the latest iTunes version.
Step 5: Put iPhone or iPad in DFU mode
How to enter DFU mode on iPhone 7/7Plus
1. Turn off your iPhone off.
2. Press and hold down the On/Off button on the right side of your iPhone for 3 seconds.
3. Press and hold down the volume down button on the left side of your iPhone while still holding down the On/Off button.
4. Make sure to keep holding both buttons for 10 seconds. If you hold them for too long, the Apple logo appears on the screen, you will have to start it again.
5. Now, release the On/Off button but keep holding the volume down button for about 6 seconds. Also, if the "Plug into iTunes" screen occurs, you will need to start it again. Do not hold it for too long.
6. If you get an alert from iTunes saying it has detected your iPhone and allow it to be restored, your iPhone will now be in DFU mode.
How to enter DFU mode on iPhone 6 and earlier versions
1. First, turn the iPhone off (hold down the power button at the top of the iPhone).
2. Hold down the sleep/power button and home button together for exactly 10 seconds, then release the power button.
3. Continue to hold down the Home button until a message appears in iTunes telling you an iPhone in recovery mode has been detected and allow it to be restored.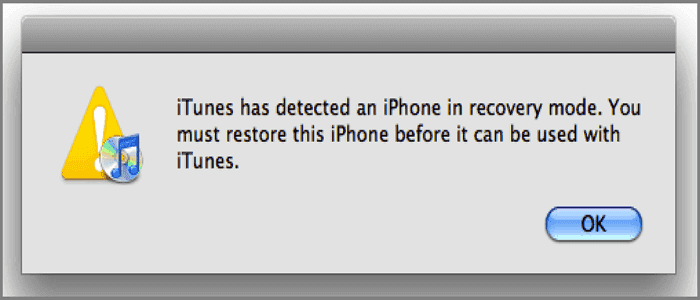 NOTE here: if your iPhone or iPad is in DFU mode, the device screen will be completely black. If you see any restore logo, iTunes logo or any message on the iPhone, you are not in DFU mode but just standard Recovery Mode. If any mentioned issue occurs, you have to repeat steps above until you see a completely black screen and enter into When you are in DFU mode your iPhone screen will be completely black DFU mode successfully.
Step 6: Click Update to downgrade
Open iTunes, choose your device within iTunes, do as following steps under the Summary section to begin downgrade process.
For Mac users: OPTION + click the "Update" button
For Windows PC users: SHIFT + click the "Update" button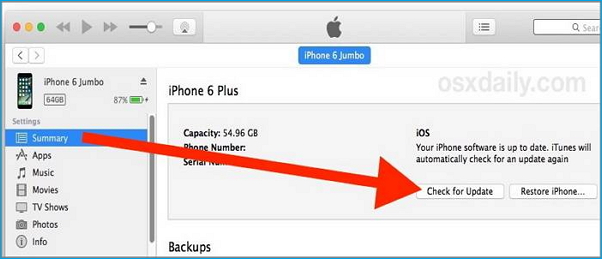 Step 7: Choose iOS 10.3.2 IPSW file to downgrade
1. Click Update and Restore to downgrade to iOS 10.3.2 or other 10 version.
2. If you haven't backed up your iPhone or iPad, choose the iOS 10.3.2 or other iOS 10 IPSW files downloaded before and Update or Restore to that version.
3. Downgrading iOS 11 beta back takes a while, which depends on the size of your iDevice.