Sometimes a technophile can get a new smartphone or tablet as a gift for himself or a good friend or family member. Then the question comes up again: Where to put the old device? Especially for iPhone and iPad, a resale is often worthwhile, which rinses a few dollars into the nest egg by Christmas. However, all important personal data should be removed from the device beforehand. There are several things you should keep in mind. Here we give you 5 tips for deleting everything on iPhone or iPad for resale.
1. Backup Data
It is clear that your personal data should not fall into the hands of the purchaser of the iOS device. But you want to keep this data yourself, for example, in order to transfer it to your new iDevice. Therefore, the first step should be to create a local backup of your old device via iTunes or free transfer tool to back up your data onto other devices.
EaseUS MobiMover is the first Free iPhone Data Transfer in the world, it's worth a try.
In no case should you delete your photos, contacts, and appointments manually. Firstly, this is tedious, secondly, it is usually incomplete and thirdly, it is dangerous if the data is synchronized via iCloud because it is then missing on every other device.
2. Remove connections
Therefore, the connections of the device must first be deactivated. This includes, for example, the function "Search for my iPhone/iPad". You will find these in the settings under "iCloud" and then at the bottom of the list. Make sure it says "off." To be on the safe side, you should also log out of iCloud and change the iPhone owner completely, which is possible by clicking the button directly below the list.
Furthermore, it is advisable to disable iMessage in the settings app under "Messages", so that your friends' messages won't get lost. This also applies to FaceTime, directly under the menu item "Messages". Owners of an Apple Watch should also disconnect this link before selling the connected iPhone.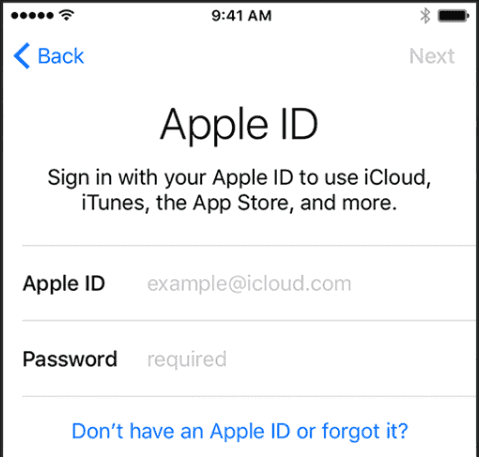 3. Inform your mobile network provider
If the iPhone or iPad for sale is still equipped with a SIM lock, the mobile service provider should be informed of the sale so that it can disconnect the device from the SIM card. Device-specific services should also be changed if necessary.
4. Reset iOS device
The most important step for deleting personal data can be found in the settings app, this time under "General". The system offers the "Reset" option, which covers six different types of data deletion. For the potential seller, only the second version "Erase All Content & Settings" is useful, which deletes all data and resets configurations.
As this process is irreversible, resetting the device code must be approved and confirmed several times before the system deletes the data. After a short time, the Welcome screen will appear, welcoming every new user at the first start of iDevice.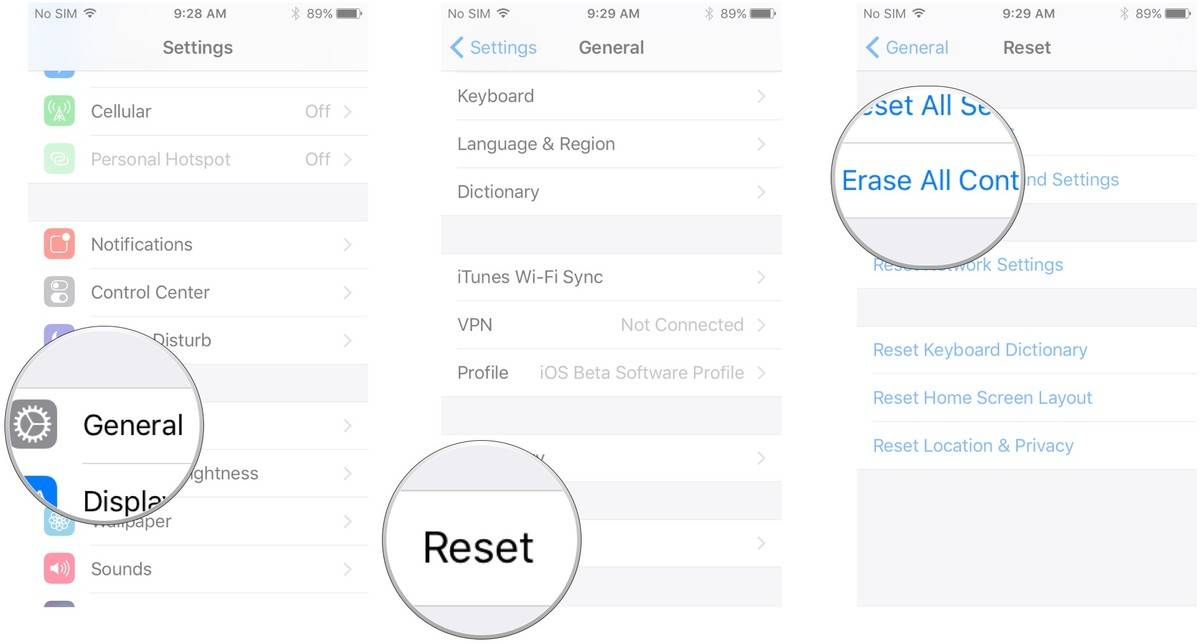 5. Restore iOS
Actually, the procedure is already finished at this point. However, if you want to make sure that no data can be recovered at all, you should also reload the system. To do this, the smartphone or tablet must be reconnected to iTunes on the Mac. Select your device and click on "Restore iPhone/iPad". This command restores the current iOS version to iPhone or iPad. So if you have installed an old iOS version and would like to keep it for sale, you should not carry out step 5.
Now your iOS device, whether iPhone, iPad or iPod touch, is data virgin again and ready to be sold, gifted or otherwise shared.