Is VMware data recovery really difficult
There are various cases of severe data loss from all system installed with VMware virtual application with .vmdk extension. However, unfortunately VMware doesn't provide a built-in undelete function. This fact makes VMware data recovery quite difficult for users.
But is it really the case? Actually, there are other options that can help you recover lost files from VMware Virtual Machine with no efforts. You can either try a data recovery software which offers VMware data recovery functionality or immediately contact a data recovery company depending on the importance of the data. Here we prefer the former.
Important Note: NEVER get the datastore modified in any way to prevent overwriting data before a full VMware data recovery!
Why we prefer VMware data recovery software
Compared with a data recovery company, a VMware data recovery application is more cost-effective. We recommend EaseUS hard drive data recovery software to be your first choice. It can search for all the lost and deleted data including the office files, database files, image, audio and video files, backup and archive files and then employs its special recovery algorithm to fetch every piece of lost data from the system. That is how the program works to perform VMware data recovery.
Recover lost or deleted data from VMware Virtual Machine
With a wizard-like interface, EaseUS Data Recovery Wizard can guide you to recover VMware data in a super easy way. Now you can download it and try the following guide.
Note: Please install this data recovery software on your VMware Virtual Machine and run it with the steps below to restore lost data.
Step 1. Select a location to start finding data
Launch EaseUS Data Recovery Wizard, please select a location where you lose your data and start to scan, like Desktop, Libraries, hard drive, external storage devices or lost partitions.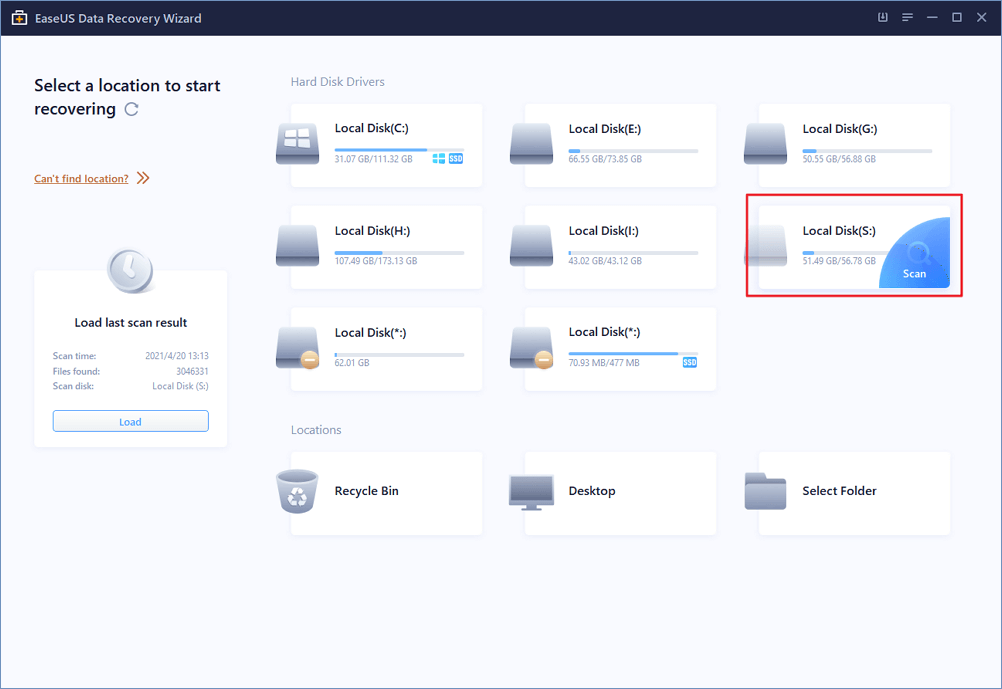 Step 2. Scan your partition
Click the "Scan" button and the software begins to scan your partition to find as much lost data as possible.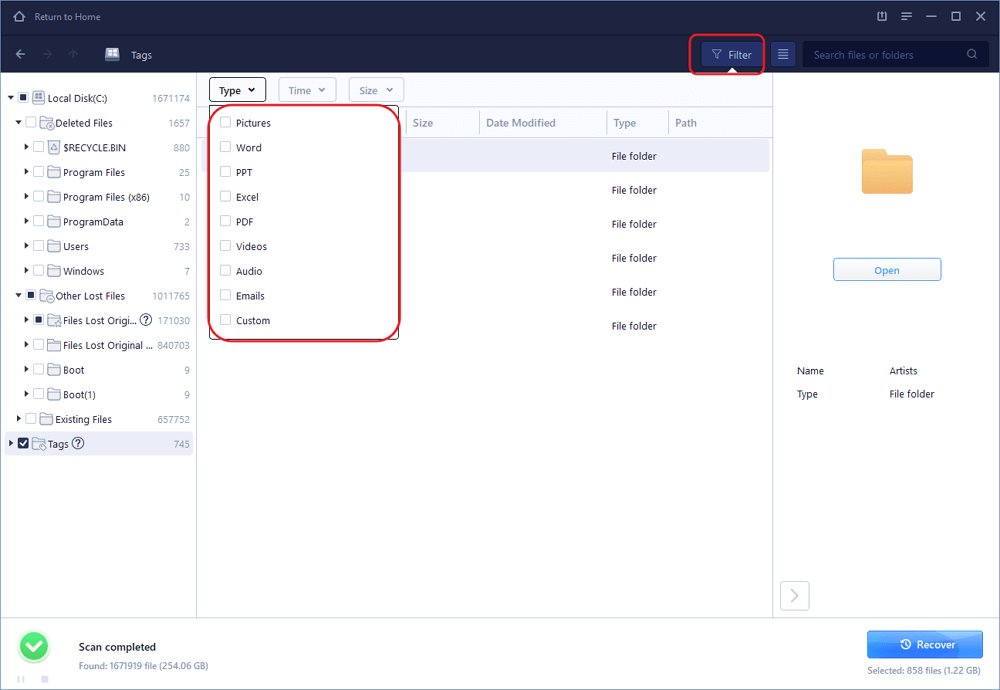 Tips for finding wanted data
Extra Files: find files that lost names or paths
Filter: a quick way to your wanted files
Search: e.g. file name/file extension
Step 3. Preview and recover lost files
EaseUS Data Recovery Wizard allows you to preview specific recoverable files. After the preview or file filtering, you can target the tracked files and press the "Recover" button to get everything you want back.