Files deleted by chkdsk utility, how to recover?
"Last night, when I connected my 2TB external hard drive to my laptop for data transfer, Windows said it found errors and asked me to run chkdsk to scan and fix the disk. So, I did it. To my surprise, I found there was only a small portion of the data on the disk after that.
It seems that chkdsk deleted almost ALL of my data while scanning the disk for errors. Is it possible to undelete or recover files deleted by chkdsk? Any solutions or third-party software can help to recover deleted files?"
Overview of chkdsk deleted file recovery
chkdsk command line is a free Windows disk scanning and checking utility. When there are some errors on your hard drive, USB drives, SD card or some other storage media, Windows will prompt you to run the command line to check and fix the issue. But sometimes, chkdsk command is prone to make mistakes. It might just run a scan of a hard drive, USB or memory card which has no problem for errors and mistakenly get your data deleted or corrupted.
As result, many users experienced unwanted file deletion or data loss after running chkdsk. And they usually ask such questions "Is it possible to recover files deleted by chkdsk?" "How to restore my files that chkdsk deleted?" when they are trying to seek for a data recovery solution to undelete or retrieve their files deleted by chkdsk.
Recover files deleted by chkdsk with EaseUS file recovery software
Have you ever suffered a similar data loss situation and facing a similar CHKDSK deleted file recovery job? If yes, please don't worry! In the last post, we have introduced how to recover files deleted by Windows Defender. In this page, we will continue to talk about how to find and get back files deleted by chkdsk.
Here, a professional data recovery software is required. We sincerely recommend you to try EaseUS file recovery software for its powerful data recovery capacity and wizard-like interface which allows you to perform CHKDSK deleted file recovery by yourself easily without any technical skills or data recovery experience.
To recover files deleted by chkdsk, follows these steps:
Step 1. Launch EaseUS data recovery software, select the drive where you deleted your files by chkdsk and click "Scan" button to move to the next step.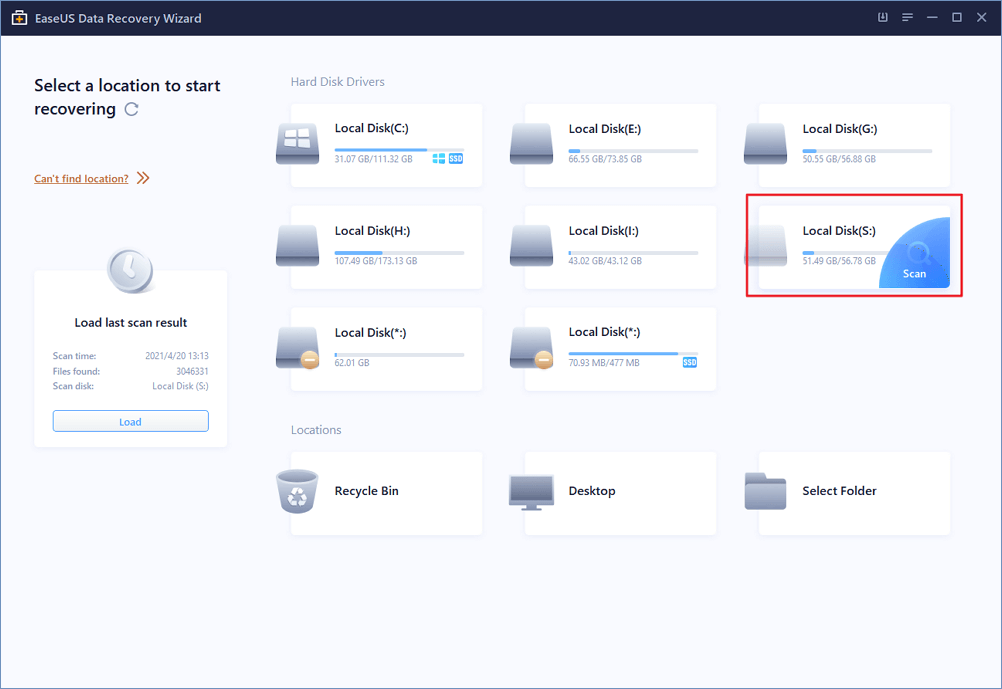 Step 2. A quick scan will start first. After it completed, a deep scan will automatically launch in order to find more files.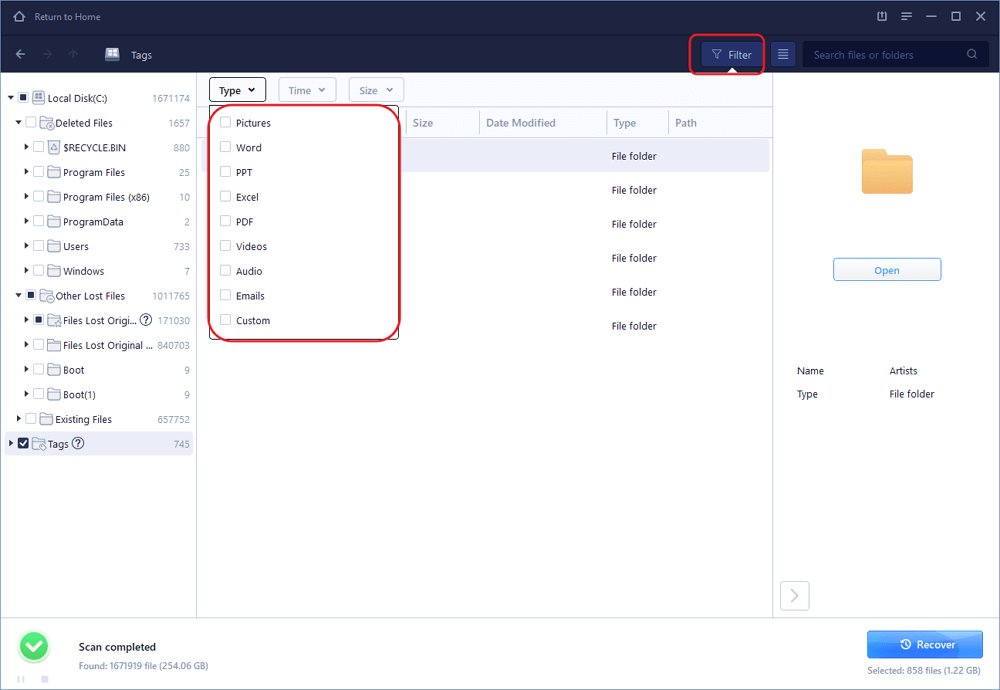 Step 3.Choose those deleted files found by EaseUS Data Recovery Wizard. Then, click "Recover" button to retrieve them back. Here, you'd better save all the recovered files on a different drive or device in case of data recovery failure.