How to Recover Missing CHKDSK Orphaned Files
Does anyone know how to recover an orphaned file which is supposed to be recovered by CHKDSK? I have a very important document on the Windows 7 desktop. After an abrupt power failure, I rebooted the computer. However, the file then was told to be corrupted and need to run CHKDSK to recover.
During the scan, CHKDSK found the file but it showed as "orphaned file" and the orphaned file cannot be recovered. Is there any other way to recover CHKDSK orphaned files?
Download CHKDSK Orphaned Files Recovery Software for Help
Orphaned files are usually small files and little bits of data which are associated with programs that have been uninstalled or separated by computer errors. These files won't need to be recovered until the related programs or files are asked to run properly. In other words, when files turned orphaned, the associated programs are unable to run.
In the event of failing to recover orphaned files by CHKDSK( short for Check Disk), there is another way to make the CHKDSK error recovery possible which is using online data recovery software.
EaseUS file recovery software can help easily recover CHKDSK orphaned files with three steps and the recovery program is 100% safe and clean which won't have any negative effect on the recovered files.
Apart from the capability to recover CHKDSK orphaned files, EaseUS Data Recovery Wizard can also recover deleted files including documents, photos, music, videos, emails and more types of files.
Steps to recover CHKDSK-orphaned files with EaseUS file recovery software:
1. Download and install EaseUS Data Recovery Wizard on your computer.
2. Use the data recovery tool to search for and recover your lost data.
Choose a storage location or a specific folder where your data was lost and then click the Scan button.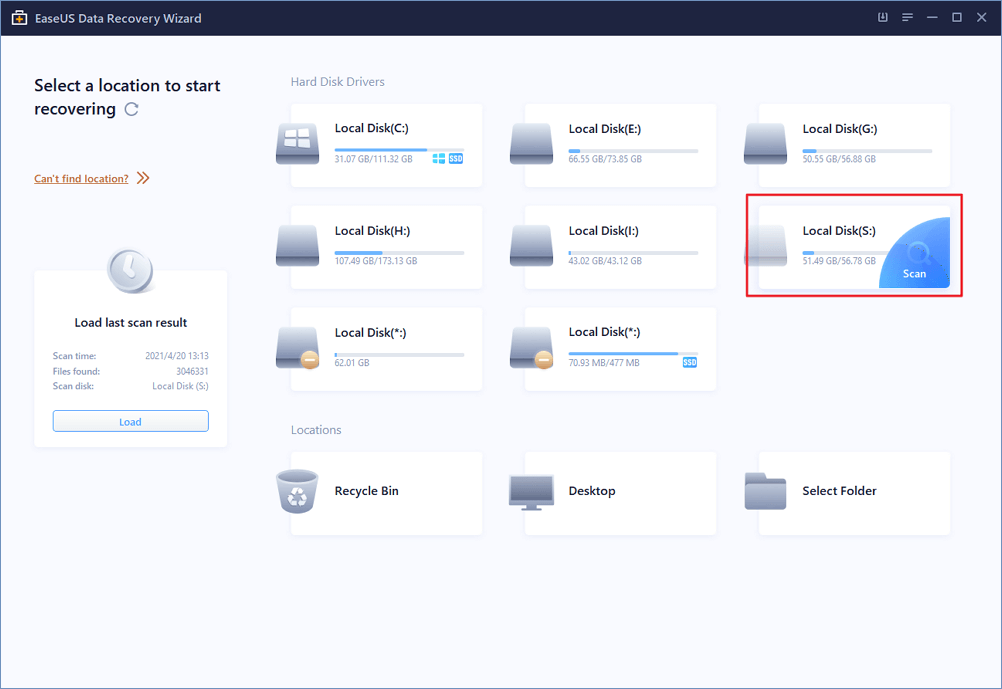 When the scan is complete, locate the recoverable files or folders from the list of scan results.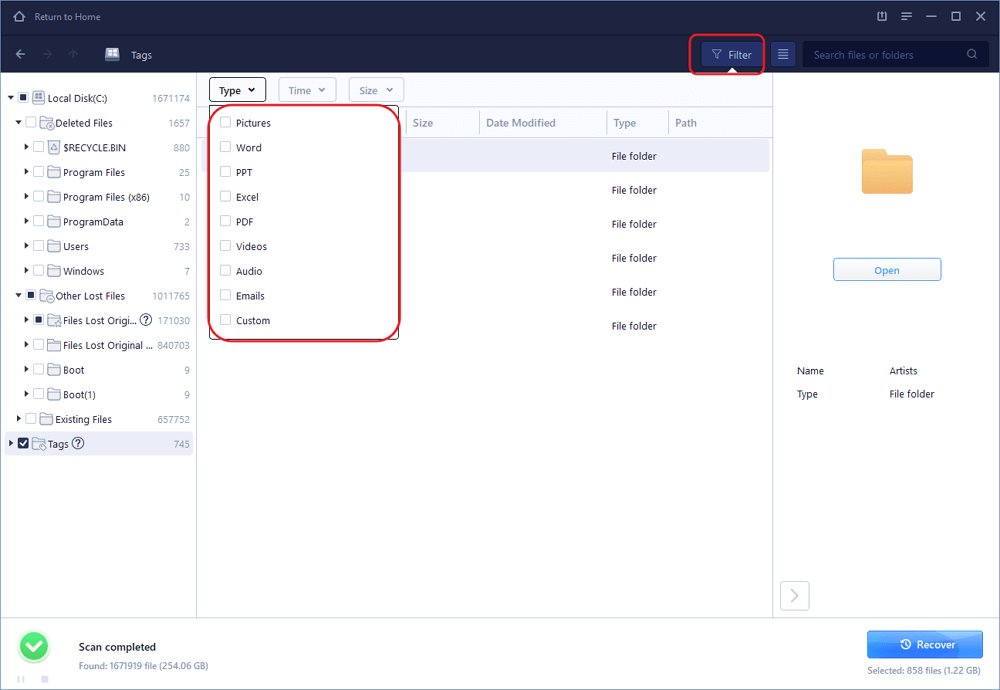 Select files and then click the Recover button. When choosing a location to save the recovered data, you should not use the original drive.