Can You Recover Lost Files by Ctrl X
"Bad luck! I was trying to import all the photos from my camera SD card to the computer for a permanent backup in a cut-and-paste way as usual. During the transfer, the computer suddenly froze and displayed a blank white screen. After it's been hanging there for almost ten minutes, I shut down the computer. When I turned on the computer again, I found that the transfer task didn't resume, and all the photos disappeared from the SD card, too. By the way, I used the Ctrl X and Ctrl V to copy and paste the photos. Is that the problem? How do I get my lost photos back?"
Common scenarios you will lose data by using Ctrl X
Pressed Ctrl X but not paste the selected items in time.
OS problems like system crash and system errors that slow down your computer.
Viruses on some removable storage devices that ceases the operation to be effective.
Cut files by using Ctrl X and paste by using Ctrl V across two more storage devices.
Ctrl X File Recovery Solution
To recover files lost in the cut and paste on your computer or some external USB flash drives, pen drives or memory cards, apply this Ctrl X file recovery solution. You can also benefit from it when having the demands in the following examples.
Recover undo files using Ctrl Z.
Recover files lost while moving.
Recover files lost when cut and paste is not working properly.
EaseUS Data Recovery Wizard is the Ctrl file recovery software you will put it in use. Next, take the three simple steps to get lost files back.
Guide: How to Recover Files After Ctrl X
Keep Noted:
First, please keep in your mind that once you lost files, stop using the device or folder immediately.
Second, try to find the lost files in your Recycle Bin if the lost files were saved on the desktop.
Third, turn to the professional file recovery software for help if nothing is found.
Step 1. Connect your device to PC.
If you lost files on an external storage device, connect the storage device to your computer firstly.
Step 2. Run this software and scan the lost file.
Run EaseUS file recovery software - Data Recovery Wizard on your PC, specify the location where you lost files and click "Scan" to scan those lost files.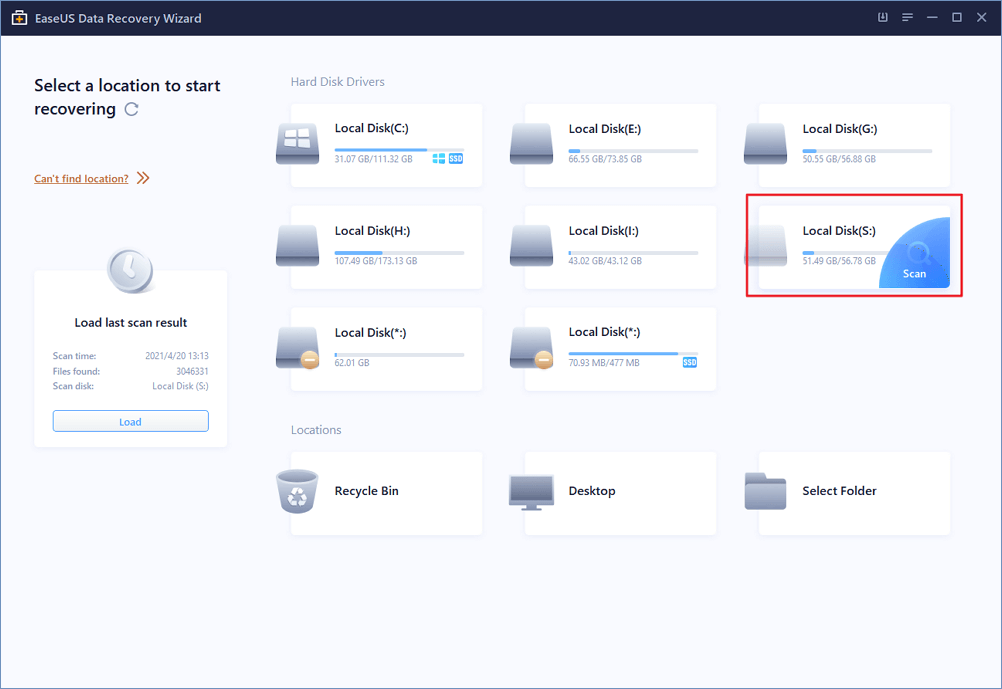 Step 3. Preview and restore file.
After the scanning, you can find and double-click to preview your lost files here:
Delete Files: All your deleted files are listed here.
Drive (with your device name): It loads all lost files here.
Lost Partition Files: Check first if your hard drive is formatted or partition gets deleted.
Extra Files: All files that lost names or paths on your drive can be found here.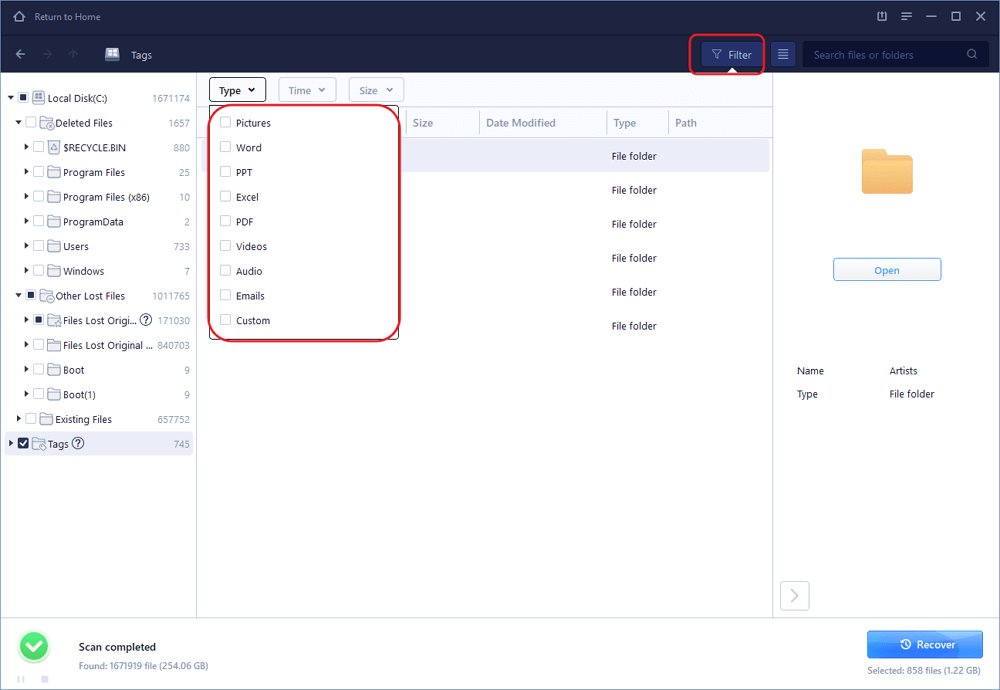 Step 4. Choose and restore files.
Finally, select the found files, click "Recover" and navigate to save them to a secure location on your PC or another external storage device.