Free Download Manager Lost All My Downloads
"Recently I have downloaded lots of files including lots of videos, pictures and word files from the Internet. But this morning, when I open Free Download Manager again, I can't find those files anymore! Free Download Manager lost over 30 queued downloads along with 60 finished movies. I'm at a complete loss. I want to know is it possible to get my downloads back?"
Two Ways to Restore Lost Files from Free Download Manager
Many users have the unpleasant experience of mistakenly erasing the folder and get their important files deleted while using Free Download Manager. As a result, "Is there any way for me to recover files from Free Download Manager?" "how can I recover accidentally deleted files from Free Download Manager?" has become the hottest questions.

Here we can tell you that it is possible to recover accidentally deleted files from Free Download Manager. Next, we will introduce how to restore lost files from Free Download Manager in Windows 10/8/7 in two efficient ways.
Method 1. Recover Files from Free Download Manager via the Previous Version
"Previous Version" is a feature offered by Windows operating system which can help you recover deleted files and folders from a previous state. Being free and easy, we introduce it as your first choice to recover deleted files from Free Download Manager. Here's how to do:
1. Open "My Computer".
2. Right-click on the logical drive/folder which used to contain the downloaded files.
3. Click on "Restore Previous version" to list all the available previous versions of files and folders.
4. Choose the downloaded folder and click "Restore" button to retrieve your deleted files.
Method 2. Restore Files from Free Download Manager with Data Recovery software
If you cannot recover your files or folders from the Previous Version, then continue to try the second way - use Free Download Manager downloaded file recovery software, a professional and popular third-party data recovery software with numerous users and fans. It can definitely help you restore files from deleted Download Folder. The steps below will make the situation much easier.
Step 1. Download and Launch EaseUS data recovery software.
Step 2. Select the drive where you lost your downloaded files and click "Scan" button. A quick scan will start first. After it completed, a deep scan will automatically launch in order to find more files.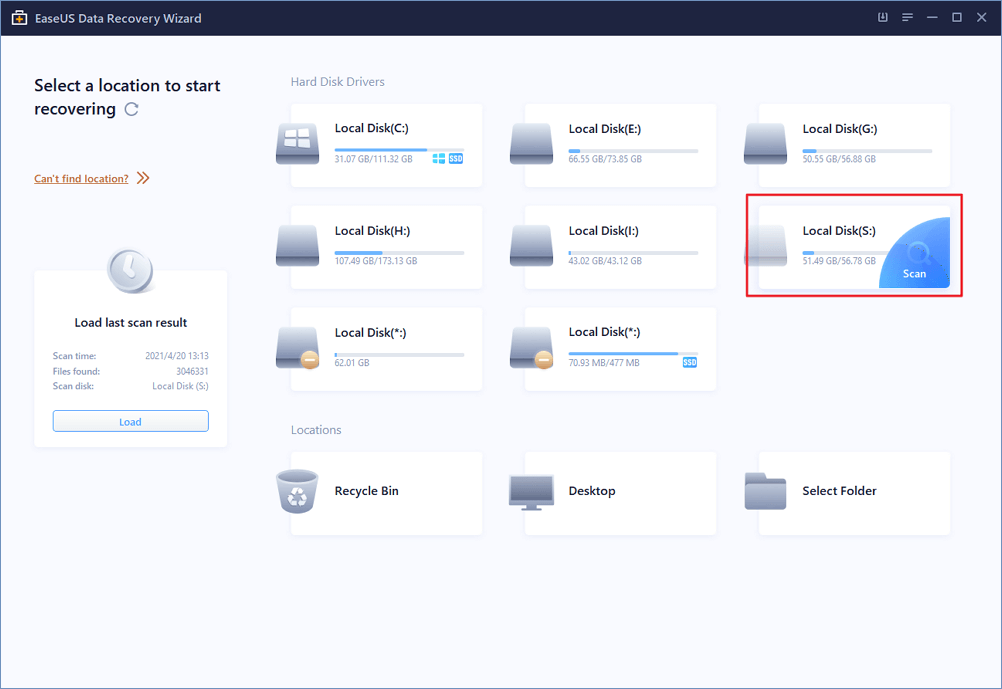 Step 3. After scanning, you can quickly locate what you lost by filtering files through file types. Finally, click "Recover" button to retrieve them back.
Here, you'd better save all the recovered files on a different drive or device in case of data recovery failure.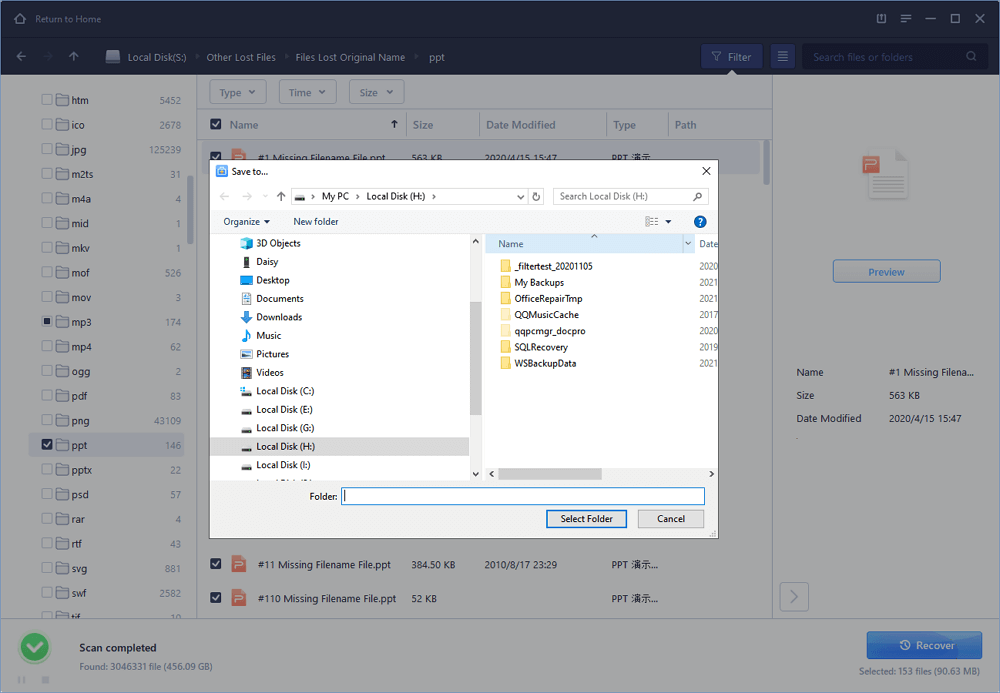 Note: If your files are not up to 2GB, EaseUS data recovery software is free.